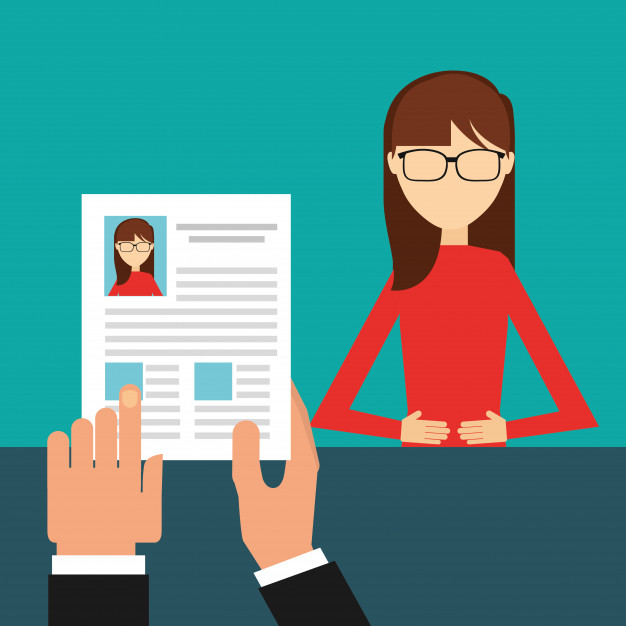 Everyone has to start somewhere. First step.First day of school. First job hunt. And, the first job resume. As a fresher, you have a lot of things to learn and experience. Although, having relevant work experience is sure to give you an edge but with good resume writing skills you can surely dazzle the recruiter with your job resume. The trick lies in highlighting all your skills and accomplishments through your job resume.
So, read on to find out how to use this trick on papers and let your resume do all the talking for you.
Let Your Education Shine
Now, if you don't have work experience to back up your candidature, then make your education your backbone. Put your education at the top of your resume, just below the summary or objective.
Moreover, you must mention your the name of the institution, degree name, graduation year and percentage.
Extra Curriculum Is Your Best Friend 
If throughout your college years, you have been involved in extra-curriculum activities than the recruiter might count it as experience. Your volunteering, internships and academic achievement are the stars of your job resume.
However, try to prioritize them based on how relevant they are to the job you are applying to and you can also include hobbies that might improve your chances of bagging that job.
Skill-Set
Your academic qualification landed you the job interview, but it is your skills that will get you the jobs. Now, because you don't have work experience, then you should talk about both your hard and soft skills. Maintain a balance between them and you can mention abilities such as team leadership, verbal communication, interpersonal skills, etc. In addition to that, you can also mention any foreign language that you studied.
Once again, keep it relevant to the job profile. You don't want to add skills like juggling, etc. Keep it concise and clean.
Content Of The Job Resume
Now, that you are aware of the things that you should include. The next step will be to draft it on a paper. Remember not to make any grammatical or spelling mistakes when creating your resume. You can consider asking a friend to look over the resume.
In addition to that, you can also take the help of Resume Buddy which will write an impeccable job resume. Moreover, you can also take a few keywords from the job description and incorporate them into your resume to give a professional touch.
Visual Of The Job Resume
Although you should keep your job resume professional. However, a dash of creativity might give it an edge over the other resume. Especially, if you are applying to a job which requires a level of creativity. You find many resume templates online that might help you in creating a compelling and eye-catching job resume.
However, at the end of the day, keep it short, concise and skimmable because the recruiter is not gonna spend more than a minute on your resume. Therefore, when designing your resume keep this in mind.
Writing a perfect job resume might not be the easiest task in the world but with practice, you can surely create a resume which will make the recruiter consider you and who knows, you might also bag the job offer.