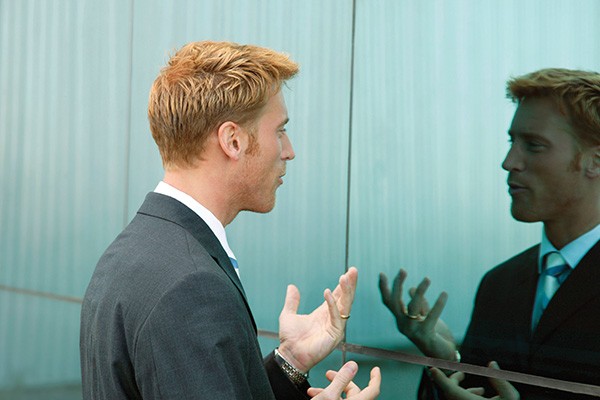 Job search is a strenuous process, both mentally and physically. The process seems to be never-ending. There are so many applications to fill, and then follow-ups to know about the progress. And these chores altogether results in exhaustion by the time you get called for interviews and you have to involve yourself with job interview preparation.
There's no other option, as interview preparation is vital and this is what you have been working for all this while. But it need not have to be taxing at all. You can make your job interview preparation fun and simple by following some simple tips.
Let's see how;
Try the mirror
A mirror can indeed prove to be your best friend during your job interview preparation. Looking at the mirror and practicing answers to common questions is a tried and tested way which winners often share as their interview success tips.
While looking at it, notice your expression and try to bring out the look of confidence on your face.
Also, focus on your hand movements while you practice, to see if it isn't too much or excessively passive. It also helps in controlling your speech.
As you hear yourself speak, you would be able to tell if it is too slow or fast. If you aren't that good at it, the next point might help you.
Professional help that's not demanding
Someone expert in the niche helping you is great but who has the time to go for classes just to appear in an interview? Well, there's a way out of that. Take professional help that's not demanding in terms of time and efforts on your part.
MockAI is a good way to improve your interview skill while sitting at home. It not only helps you practice the question and answer part but is designed flawlessly to pick up your shortcomings and help you overcome them before the interview date
Focus on non-verbal communications
Candidates involved in job interview preparation often spend all their time focusing on preparing answers. But in a personal interview, there is more to test. Non-verbal communications mean a lot. Learn about differently communicating handshakes, eye contact, body posture, etc.
It speaks a lot about your personality and hence should be up to the mark. A loose handshake, wandering eyes, and a bad body posture can wipe out all your smart answers!
What to wear?
Don't stress it out, just take it as one of the events you need to be aptly dressed for. If you can't find anything, you can take a day out too. Get something which you can wear to your job interviews and fix a date with your friend to relax for a while.
But if you haven't much time left, keep it limited to a coffee so that you have enough time left for the rest of the preparation and to relax.
Always ensure that you take a good night's nap before your interview day so that you look fresh and are all focused on the task at hand.
Also Read: What Not To Wear To A Job Interview
Conclusion
So, your job interview preparation does not need to be serious and boring to yield positive results. It's not an exam for which you need to cram all books; just focus on certain aspects vital to a personal interaction and you should be good to go. Believe in yourself and go easy on yourself, these two rules will never fail you.