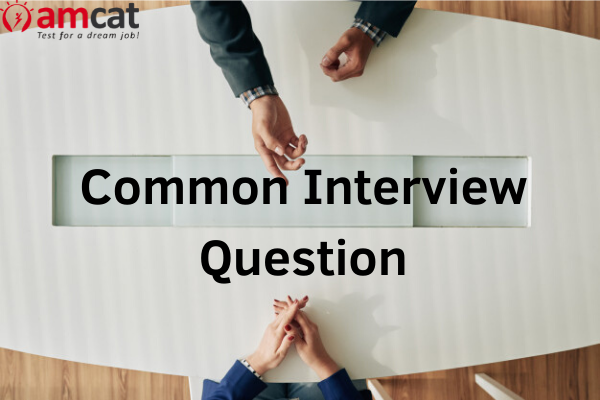 When preparing for an HR interview round, the first and foremost thing that you should do is introspect and make answers to some of the tricky yet commonly asked interview questions. Preparing answers beforehand for the interview will not only boost your confidence but it will also help you dazzle the recruiter with your answers.
One such interview question is "What is your weakness?", and to help you form an impeccable answer, here are a few pointers.
Why this job interview question?
Nobody likes to talk about their flaws, especially in front of the interviewer. Moreover, even the recruiter knows that you won't be 100% honest when answering this common interview question. So, what is the reason behind asking this question?
The way you answer this interview questions tells a lot about you to the recruiter and you might not even realise it. In fact, this question will either strengthen your candidature or weakness it. Moreover, it will tell the recruiter whether you are a potential candidate or not.
How to answer this interview question?
After knowing the reason why the recruiter asks this question, the next step is to learn how to frame an answer to it. The best possible thing to do is to prepare an answer to this tricky yet common interview question. When drafting an answer, make sure to keep the following things in mind.
Projecting your strength as a weakness
This is the worst possible way to answer this interview question because this shows a lack of self-awareness and dishonesty. Everyone has weaknesses, even you. Therefore, choose a weakness that doesn't have any impact on the job role. When talking about your mistakes show that you are not perfect and are working on your weakness.
This way you are neither lying not jeopardizing your chances of bagging your dream job.
Hard skills VS Soft skills
When mentioning your weakness, it either falls under the hard skill or soft skill category. And, it is better to choose a hard skill as your weakness because it is easier to overcome. Moreover, this way you can tell the recruiter how you are planning to overcome them.
Give examples
Giving suitable examples with your answer will further strengthen your candidature. For example, you can talk about how you are a perfectionist which leads you to double-check everything. Due to this tendency, you have wasted a lot of your time on trivial things. So, you are learning to manage my time while also keeping the details in check.
Now, these are the few things you should know to ace this interview question and give your job interview a new direction. So, use these tips to form an answer to this tricky interview question.