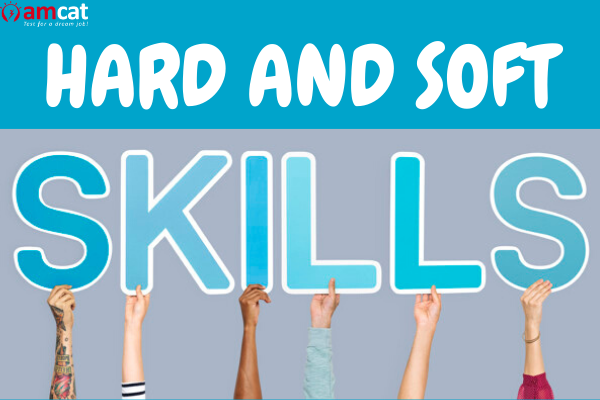 Whenever going through a job post, there is a mix of both soft and hard skills that are required by the recruiter. The reason being, both skills are required to complete projects and advance on the corporate ladder. Hence, to bag the job role, make sure that you are highlighting both skillsets in your resume as well as during your job interview.
In order to do make your job search easy, you should understand the difference between soft skills and hard skills.
Hard Skills VS Soft Skills
| | | |
| --- | --- | --- |
| Basis | Hard Skills | Soft Skills |
| Definition | Hard Skills are technical or teachable knowledge that you have gained over a period of time. It is also known as 'Technical skills'. You gain your expertise in classrooms,  seminars, on the job, etc. | Soft skills are habits and traits that shape your personality. It is commonly known as Interpersonal skills. Unlike hard skills, you can't learn these skills in a classroom. |
| Purpose | The purpose of these skills is to get the job done. Moreover, these skills are very job focused. | These skills help in creating and maintaining a healthy work environment. |
| Examples | Bilingual or multilingual, adobe software suite, SEO/SEM marketing, etc. | Integrity, dependability, effective communication, teamwork, etc. |
Balance Between Hard Skills And Soft Skills
To make the full use of your skills, you should try to create a balance between them when doing a job search.
Job Resume: 
In your resume, you should show the recruiter that you have both hard and soft skills. Moreover, you can create two subheadings under the skills category.
Make sure that the mentioned skills are relevant and job targeted. Plus, you can mention extra curriculum activities like President of society, sports, etc.
Job Interview: 
During a job interview, you can show your soft skills by being on time, maintaining eye contact, answering confidently, etc.
Similarly, you can talk about your hard skills by giving examples and mentioning work experience. Moreover, answering interview questions correctly will also, give you an edge.
Now, this is everything you need to know about hard skills and soft skills. So, start working on your resume and kickstart your job search to pocket your dream job.