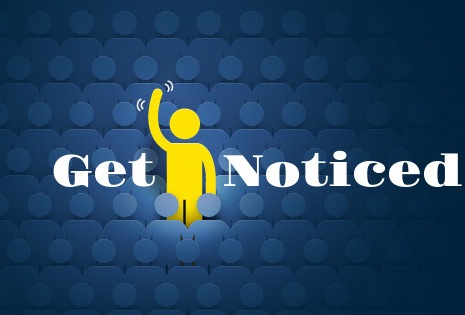 One minute is what it takes to get noticed by a recruiter. These busy folks have no time to see your job resume in detail and read it completely. Just a blink-of-an-eye and swap to the next resume, just like we sometimes switch channels when we are bored.
So, how do you get your resume noticed in such a short span of time? Grab a recruiter's attention by being unique.
No, that does not mean colorful pie charts or some fancy fonts.
Let us discuss in detail what all resume tips, formats and templates one should use to make your resume eye-catching and noteworthy.
Simplicity is the best policy
I am sure you would love to make some pie charts or fill colors in your resume with fancy fonts. Please don't do it. Just do not. Nope. Never. Keep it as simple as you can.
A beautiful looking resume will not fetch you a job but will surely make it difficult for the recruiter to get your details.
A simple resume template will pass the applicant tracking systems (ATS) easily and will be pleasing to the recruiter's eyes. Keep your contact details on top clearly mentioning your name, email address and phone number.
You can also give additional details like Skype ID or social media platforms accounts.
Write the section heading in bold or in ALL CAPS. Use a bulleted list to highlight your achievements and other meaty details. Do not use a big paragraph to explain what you did previously and what all you achieved.
It will be tormenting for the recruiter to read the paragraph and find why you are a capable candidate.
Also Read: How To Impress The Recruiter Even Before You Appear For The Interview
Customize your resume
Every job has different requirements and demands. Do not share the same resume everywhere.
Customize it according to the job description and company's requirements.
Add or supply new skills and qualification. Highlight relevant achievements which are closely related to the job you are about to apply and display yourself as someone who is worthy to be considered.
For example, if the job description demands detailed knowledge of social media, then add that in your skill section.
In addition, you can provide links to Twitter and Instagram handle, provided it is a pre-requisite for the job.
Explain your achievements
Explain what you achieved, not what you did!
As a fresher, you'd not have much to show on your resume in terms of work experience, and the recruiter would certainly not be interested in knowing what you did in your engineering labs. So, try and highlight your achievements during your graduation period.
The projects you worked on and if you lead a group for the same; various inter-college competition that you may have participated in and if won any of them; etc.
These achievements will showcase your skills and qualities to the recruiter which would be one of the strongest decisive factors for your recruitment.
Exclude unnecessary details
You don't need to tell your high school marks if you passed out like a decade ago. If you are an experienced candidate, highlight your last and relevant qualification only.
For fresher's, it becomes essential to include their GPA.
Similarly, an experienced candidate should put the relevant work experience to the top, whereas, a fresher candidate should display their educational details at the top of the resume.
The essential key here is to understand what the company wants to see.
Are they looking for a recent graduate or are they hiring a person with an experience of 10 years?
Whatever they are looking for, that is something you should highlight and exclude extra details, which are rather 'expired' now.
Check your grammar
You do not want to make a grammatical mistake. Period.
Proofread your resume before final submission to correct any error in sentence structuring, punctuation usage and spellings.
They will be counted as silly mistakes and make you look like someone with no sense of details. This is the one resume tip you should always follow. Check for typos and correct them.
Furthermore, save your resume in a PDF format with your firstnamelastname.pdf. Don't send a doc file. That is clearly unprofessional.
It is difficult to navigate through different resume templates and structure one according to your needs. If you are a fresher and failing to understand the structuring of your resume, you can use automated resume builder tools like Resume Buddy, which will help you in making a fresh, clean, and crisp resume according to the job requirement in a short span of time.
If you know, you cannot handle the job; let someone else do it for you.
A resume is a core part of your journey towards getting a job. It is like your first impression. Errors and silly mistakes will lessen your chances of selection. Don't make your first impression, as the last one. Good luck!