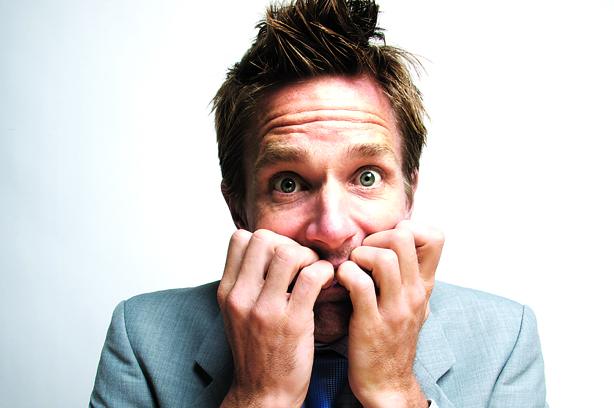 Starting your first job can be exciting as well as nerve-wrecking. It is the same feeling that you experienced when you started your college or school. Insecurities and doubts are quite common: What if I don't fit in? What would I do if I do not like the job role? Will I be able to work well? What if my boss doesn't like me? Relax and take a deep breath, you are not alone, in-fact we all have gone through this. How to calm your nerves and rock your first day? Here's 6 simple tips that will help you overcome your anxiety.
1. Be fully prepared: "Before anything else, preparation is the key to success"- Alexander Graham Bell. Be fully prepared and have everything that you might need in your first day in order to be successful. This can be the documents required by the human resources, a pen and notepad, your lunch, sanitizer, emergency make-up kit – anything that makes you feel as comfortable as possible. If you are not sure about something drop a mail to the HR or manager you have been in touch with and ask if there is anything specific that you need to bring.
2. Arrive to work on time: Avoid getting late on your first day. Know the traffic flow of the area, map your metro route and arrive at-least 15 minutes before the scheduled time. Arrive calm, relaxed, composed, cool and collected not coming five or ten minutes late, exhausted and stressed out. Start early and reach before time (better if you follow this everyday!).
3. Dress to impress: This is probably one of the most common question asked 'What to wear on your first day?' Dress your best for your first day at work. Remember all eyes are on you, so take out your best formal clothes in which you are both comfortable and presentable. Still, if you are not sure ask the HR about the dress code beforehand. 'First impression is the last impression' so take this opportunity and make the best out of it.
4. Relax: Breath. You got hired because you deserve a place here. This is an amazing opportunity that you have got(Make the most of it!). If you are too stressed out then just sit down and have a cup of strong coffee or tea and have faith in yourself. Get excited to learn and enjoy the new atmosphere around you. You will just do fine!
5. Talk to your new colleagues: Try and talk to people around you. Do not wait for your peers to walk up to you first. Introduce yourself and break the ice by talking something interesting. Ask them about their work but do not forget to talk about things that is not work related- Do you have any favorite lunch places around here? Want to join me for lunch? You follow soccer? or How long have you been working here? Bond with them over a cup of coffee or tea or maybe lunch.
6. Be positive : Be optimistic and give that positive vibe to anyone you meet on your first day. Smile and seek for guidance if you need any. There is nothing wrong to ask questions or requesting for a bit of assistance, you are new and people around you are well aware of that. So, stay positive and stay strong!
"Opening day is very special. You have those first day jitters. There is so much anticipation. So much hard work went into getting the session started."- Jeremy Hermida. The first day jitters may feel terrible right now but after some days you will wonder 'What was I so anxious about?' You will think about it and smile. Just stop and take a deep breath, look around and appreciate the beautiful platform you have got to learn and grow. Value it! It is your fresh start to a new game.