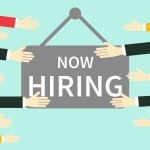 If you're a in a non-technical role, then joining a start-up is probably not the first option that comes to your mind. You would have heard 'start-ups need techies' many a times during your discussions with colleagues or seniors but unlike popular notion, hiring in start-ups is not restricted to tech roles. The Indian start-up ecosystem is one of the fastest growing today and the need to build a stronger brand presence in the market has further intensified the demand for candidates in non-technical roles. If you're not a programmer or developer and aspiring to join a start-up then here's what you need to know about hiring in start-ups:
Demand for non-tech professionals: A recent study which Aspiring Minds conducted on start-up hiring across the country reveals that as much as 47% of the hiring in start-ups was for non-technical roles. This is good news if you are a non-techie looking for a break in a start-up. There is growing demand for digital media enthusiasts, marketing executives and content writers as with most businesses being online, building a good digital presence holds great value for start-ups. Besides these, sales professionals were the most sought for start-ups to be able to scale effectively.
Jobs not restricted to metros: Job opportunities in start-ups are no longer restricted to metros. So before you think about relocating, look around and explore opportunities in your city. The study shows an increase in entrepreneurial activity in several cities like Jaipur, Indore, Lucknow, Ahmedabad and Chandigarh which is also creating a growing number of jobs opportunities across sectors and roles.
Start-ups increasingly relying on AMCAT assessments: Over 800 start-ups in the country today are relying on Aspiring Minds assessments to find the right candidate. With the job market becoming extremely competitive, start-ups have become extremely cautious about who they hire. Companies are now shortlisting and interviewing candidates based on their AMCAT scores which helps them avoid a 'bad' hire. Whether you're a techie or not, your AMCAT score can effectively showcase your skills and competencies to your prospective employer and help you stand out from the crowd.
Start-ups in the country today are rapidly growing and establishing a strong foothold in the market. In this scenario, a quality workforce is extremely critical for their success. So don't let the 'start-ups are all about tech' notion hold you back in exploring an exciting new career at a start-up.