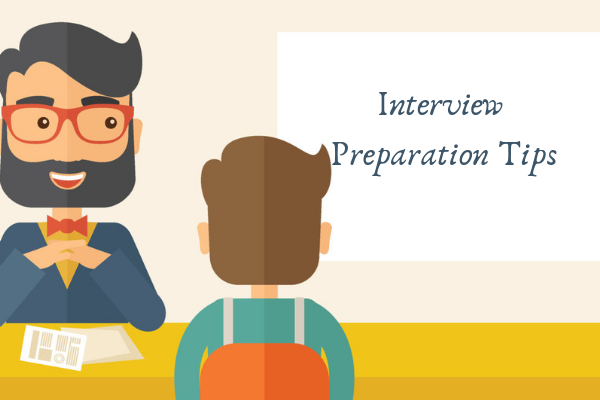 Getting shortlisted for a job interview is great. However, it is only the battle half-won as you would need to work extra hard to ensure that the job interview turns into a successful venture. And, while you might have some ideas about how to succeed in an interview, we are going to list down some common and powerful interview tips to ensure that you leave no stone unturned in landing your dream job.
Know about the company
One of the most powerful interview tips that you can rely on is knowing about the company. The more you know about the company, the better it will be for you to formulate your answers.
So, go to the company's website and read the 'about us' section carefully. Try to understand how the company functions or earns its revenue, what its long term plans are and how you can contribute or identify with the information you have gathered.
Also, read the job description to see what is expected of you and what are the requirements of the company. The better you will understand the job requirements and the company requirements, the higher your chances of succeeding at the interview.
Special Offer: Get AMCAT at just Rs.949/-. Use Code BLOG2019 at payment page. Hurry! code valid till 31st March 2019 only. Register Now.
Prepare the common interview questions
One of the most important interview tips that you should remember is to prepare for the common interview questions. For more on this topic, you can check out – '10 most common HR interview questions with answers for freshers'
Prepare notes for your answers, what to include and what to exclude. Also, make use of anecdotes to make your answer more interesting. This will draw the interviewer in, make your answer more engaging and tell the recruiter you are confident. However, don't prepare really lengthy answers, lest you bore the recruiter/s and lose the opportunity.
Preparing for the common interview questions would mean that you would be less likely to be caught off-guard by tricky questions. Also, it will ensure that you know how to formulate your answers to be able to do well in the interviews.
Carry all the relevant documents
An interviewer would want to see how organised and well prepared you are for the interview. So, if you are left fumbling for an extra copy of your job resume during the job interview, then you might lose your golden chance.
So, another important and one of the most powerful interview tips to remember is to carry all the relevant documents to the job interview. That is, carry two or three extra copies of your updated job resume. Also, ensure that you are carrying your identification proof and the interview call letter.
Apart from these things, you can choose to carry your certificates and letters of recommendations. However, keep all the things neatly organised in a file in reverse chronological order. That way you would be able to produce the document required without having to spend any time searching for it.
Dress to perfection
How you dress up for the job interview says a lot about your personality and can make or break your impression. So, dress up appropriately for the job interview.
Since most offices have a casual dressing environment, candidates often forget this one of the most useful interview tips and don't pay too much attention to their clothes. However, the casual environment is for the people already working there and when you are going for an interview, you cannot afford to miss out on the opportunity by not dressing appropriately.
So, bring out your formal shirts and trousers for the interview. To know more, read 'Dress to impress on a job interview'
Arrive before time
The last thing you would want to do during a job interview is to keep the interviewer waiting. Arriving late for an interview will kill any favourable impression you might have had a chance of making on the interviewer. So, try to arrive 15 to 20 minutes before time.
If you can, then visit the interview location a day or two prior to when your interview is scheduled to see how you can get there and how much time it would take. If you are taking public transport, then map its route too. Keep at least 20 minutes of buffer time in hand, so that even if you get caught up in the traffic, you would still reach the venue in time.
Make a good first impression
The saying, 'the first impression is the last impression' stays true even for job interviews. So, try and make a good first impression on the interviewer to get the job offer you crave.
Walk in confidently, and shake hands firmly. A loose grip signifies that you are not confident enough and won't really leave a favourable impression. Also, try and be polite to not just the interviewer but everyone else.
How you conducted yourself during and after the interviewer will matter a lot in deciding your candidature.
Be confident
Of all the interview tips, this is the one that you must remember at all costs, and that is your confidence can really help you succeed where nothing else can. Even when faced with a difficult question, try to think rationally and approach the question confidently.
Also, remember that you were shortlisted for the interview because you possessed the skills deemed valuable by the recruiter, so there is no need to belittle yourself or worry too much.
Perfect your body language
The non-verbal cues you give out can really affect how the interviewer sees you during a job interview. So, another of the important interview tips to remember is to have a great body language.
Look the interviewer in the eye when answering the questions, smile from time to time and nod along when the interviewer is talking. Try not to fidget but be relaxed about the interview.
Since your non-verbal cues are the most important factor during an interview, it would be better to practice it to perfection. So, ask your friends to conduct mock interviews or opt for Mock-AI, an online interview tool.
Mock-AI conducts interviews in a simulated environment and can really help you in figuring out your strengths and weaknesses.
Ask questions
Gone are the days when an interview was just about the interviewer asking questions from the candidate. Now the interviewers expect you to ask insightful questions and have a conversation.
Asking meaningful and relevant questions during an interview is one of the most powerful interview tips that can set you apart from your peers and get you the job. So, prepare a list of questions that you can ask the interviewer. These questions should be about the company and your job role. You can also improvise on the go.
Remember to say 'thank you'
Another of the powerful interview tips that many people forget about is just saying 'thank you' to the interviewer and the recruiter. Once you are done with the interview, take care to send in a thank you message or mail.
Make the mail personalised and thank them for the opportunity provided to you. The sooner you send in your thank you mails, the better it would be for your future prospects.
So, these were our top 10 most powerful interview tips to help you on the path to success. Employ these interview tips in your next job interview and be assured to taste the sweet fruit of victory.
Special Offer: Get AMCAT at just Rs.949/-. Use Code BLOG2019 at payment page. Hurry! code valid till 31st March 2019 only. Register Now.