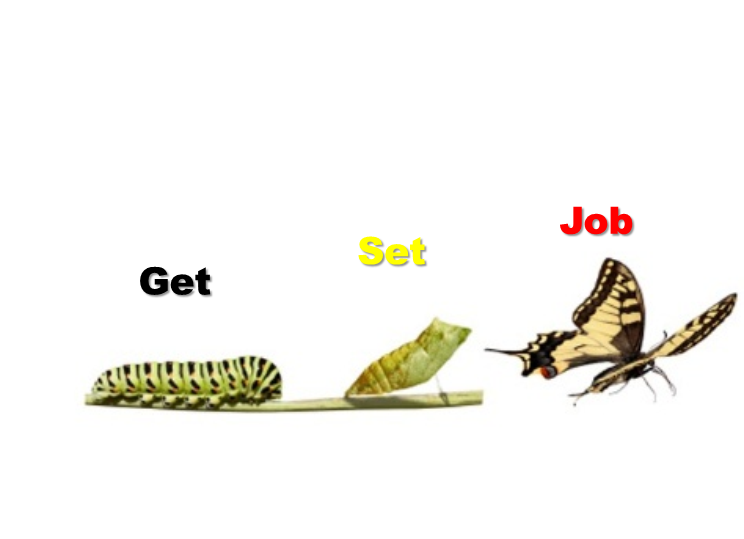 You might have seen your parents and teachers fretting over your university grades. You might have seen them go out of their way to ensure that you are burning the midnight oil to score that perfect CGPA. However, while their concern is legit and university grades do matter, they should not, on any account, be your only concern.
That is why today we are going to share some exclusive job tips with you to guide you on how you can bag your dream job without running after university grades.
Work experience to the rescue
Even if you are a fresher, one of the most important job tips that you should remember is that the more experience you have, the better it will be for your career.
So, even before you graduate, start with building on that all-important work experience. Do internships (very, very important) and take on projects that complement your field of interest. You can additionally attend workshops to have something exciting to show to the recruiters when you ultimately go on a job hunt.
Special Offer: Get AMCAT at just Rs.949/-. Use Code BLOG2019 at payment page. Hurry! code valid till 31st March 2019 only. Register Now.
Achievements and projects
The second on the list of important job tips is your job resume. Your resume is a brief of your experiences and achievements that can help you find success if crafted properly. It is your first mode of introduction to the recruiters and should live up to being a grand opening act.
So, ensure that your job resume is short, crisp and highlights your best qualities. Your resume doesn't have to be a grand 'about me' page. Though it should focus on the work you did as an intern, the challenges you faced, your contribution to different projects and so on.
Another important thing that you must keep in mind when crafting your resume is to not get confused by which narrative to use. If you use a third person narrative, 'he, she, his, her', then it might sound a bit off and would look like someone else wrote it for you. Similarly, you don't have to indulge in a first-person narrative either.
Instead, say – 'Came up with a marketing plan that took the sales up by 5%.'
Another important thing that you should keep in mind is to quantify information. The easier it is to comprehend your resume, the more attractive it will be to the recruiter. To ensure your job resume is top-class, you can opt for resume-building applications like the Resume Buddy.
Resume Buddy can help you craft resumes which highlight all the relevant points, is easy to read and is comprehensive while still retaining a touch of familiarity.
Networking for new opportunities
Another one of the important job tips that you should keep in mind is to be effective and smart about building your network. Networking is one of the smartest job tips that you can apply and can really take you places.
However, networking doesn't happen in a day and you have to make consistent efforts towards it. So, you can start by making the most of your LinkedIn profile. Reach out to people you know and get introduced to the people they know from your field of interest. Build a rapport with them, and have a give and take relationship where you are willing to help them at the time of need.
You can also attend job fairs or seminars and meet like-minded people there. Similarly, you can get to know your college seniors and ask them for help and guidance whenever required.
Many a time, companies hire candidates through internal references and don't bother to post the job openings on the internet. Networking can help you here as you can hear about these opportunities and politely ask for a reference in their company.
Companies in general favour candidates who have been referred by current employees. So even if you are applying through any online or offline portal, you can still gain a lot by earning a reference.
Drool-worthy Skills-set
While your university grades define how much attention you paid in class and how seriously you took your education, your skills-set tell the recruiters whether you are ready for a job opportunity or not.
One of the top job tips that almost all the recruiters harp about are the skills-set possessed by the candidates. So, ensure that your skills are at the forefront when you are applying for any opportunity.
For that, you can give skills-assessment exams like the AMCAT exam. The AMCAT exam is one of the most famous skills-assessment exams in the market today and has a wide base. It has a lot of big and small companies hiring through it, some completely relying on it to shortlist the initial batch of candidates.
However, while there are numerous benefits of the AMCAT exam that you can enjoy, you need to do really well in it to make the most of all these benefits. And, that is why you should get serious and start preparing for the AMCAT exam right away. AMCAT preparation requires you to get clear on your basics, and practice; a lot!
You should solve as many sample papers as you can get your hands on to prepare for it. However, the best and the most effective way to prepare for AMCAT would be to opt for PrepAMCAT. PrepAMCAT is an AMCAT preparation tool fashioned after the real exam. So, you get a taste of the AMCAT exam, get an understanding of your strengths and weaknesses and check your readiness for the test.
Special Offer: Get AMCAT at just Rs.949/-. Use Code BLOG2019 at payment page. Hurry! code valid till 31st March 2019 only. Register Now.
Confidence
Even if you have performed exceptionally in your semester exams you need to gear up to prove yourself during the job interview. If you fail to do so, all your hard work would go to waste.
While your AMCAT exam preparation can help you prepare for job interviews, you need to keep a lot of other things in mind. And, that is why another of the important job tips to remember is to be confident.
Your confidence during the job interview can make all the difference between success and failure. Even if you are talented enough, you need to assure the recruiter of it. And if you are not confident when describing your many talents during the interview process, then why would the recruiter be?!
That is why it is important to focus on how you are carrying yourself during the interview. Mock-AI can help you a lot here, as it focuses completely on your body language. It tests whether or not you are looking the interviewer in the eye, your voice modulation and how confidently you are handling questions.
While your university grades are important, they should never be your only concern. So, consult our list of important job tips to understand what more you need to land a good job. Focus on building your body of experience, have a great job resume, let your skills rule and excel at interviews.
To help you make the most of these job tips, we are here with an exclusive package of AMCAT Premium. With AMCAT Premium you can enjoy the three-in-one benefits of Resume Buddy, Mock-AI and PrepAMCAT at an amazing price. HURRY!
Special Offer: Get AMCAT at just Rs.949/-. Use Code BLOG2019 at payment page. Hurry! code valid till 31st March 2019 only. Register Now.