Only 10 days are left to apply for the AMCAT Ambition contest. Indeed, it has been a wondrous journey so far. With so many interesting career videos, it is overwhelming to see how the youth is driven today. Every story had a unique element in itself.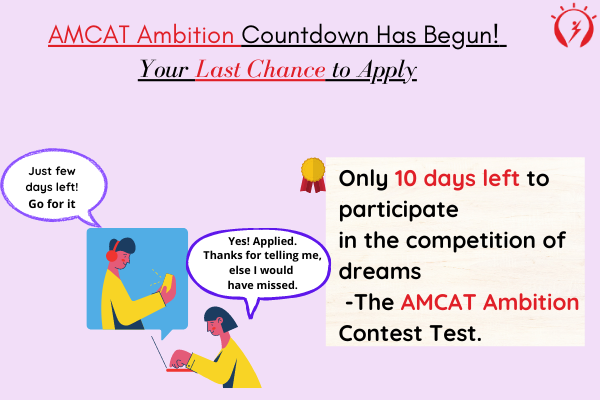 Now as the contest is approaching to end, it is high time for all those who had been thinking to apply all this while but couldn't make it. Here is your last chance to grab this "win-win" prize-winning opportunity. Don't ponder anymore, just click on that record button and map a journey to the "submit" button. No matter whatsoever the outcome may be, this opportunity is going to be a successful milestone for you. So scroll down below to know more.
To register for AMCAT Ambition Contest 2021: Click Here
AMCAT Ambition- Grab Your Last Chance!
Aspirants must note that the last date for the contest is March 31, 2021. Therefore, interested ones must share their videos to participate as soon as possible.
On winning this competition, the students will receive recognition and various exciting prizes. The latter includes a Samsung Tablet, Amazon Voucher, Resume Buddy subscription and a lot more based on the performance.
Apart from that, you too can create opportunities out of this prize-winning opportunity. For example: build an attractive resume by mentioning your participation in the contest. You can also write about your experience on social media or job portals and more. There are numerous pathways that you too can open by yourself because AMCAT Ambition will upgrade you in various ways. This is a part of the process.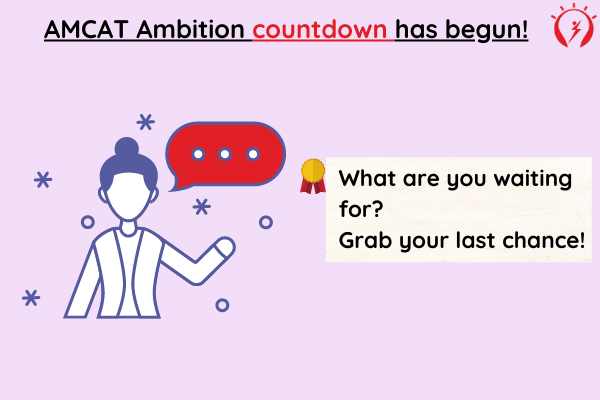 How to make the best out of this AMCAT Ambition Countdown?
1. First of all, you need to apply as soon as possible.
2. Then share your video. You will receive an email containing all the related details.
3. Based on your result, you will stand a chance to win super-cool exciting prizes.
4. You can share your experiences in various formats: written posts on Linked In or job portals, a photo post or a video post. The choice is up to you. Make the best out of this opportunity.
Colour Your Dreams with AMCAT Ambition 2021
What can be more exuberant than the combination of your high ended dreams and the festival of colours? Yes, that time is around the corner and fortunately, the AMCAT Ambition contest has struck around the corner. Therefore, what can be better than colouring your dreams with the elements of your vision and ability.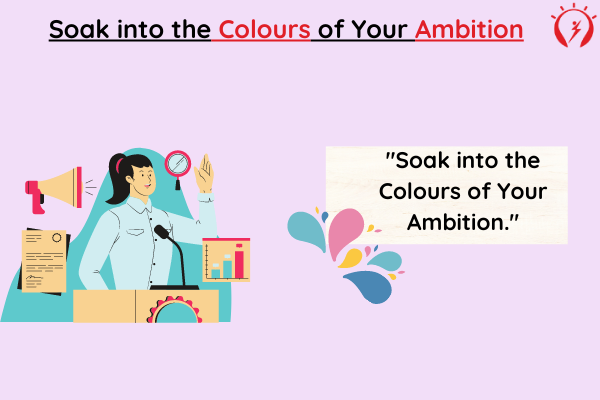 The time is now or never. So add more colours- this holi by heightening your spirits of sharing your career goals with us.
Conclusion
So, here is your call to give shape to your dreams. As you reaffirm, again and again, you would realize that you become more determined towards your path no matter how many countering opinions there may be. Thus, seize this chance and move forward taking one step after another.
Remember, you will not only win super-exciting prizes but you will also win opportunities to create opportunities for yourself. You will gain visibility in your desired network and a lot more. So stay proactive and take the rights action.
Act Now!
All the very best
Stay tuned with www.myamcat.com for more updates on AMCAT Ambition.