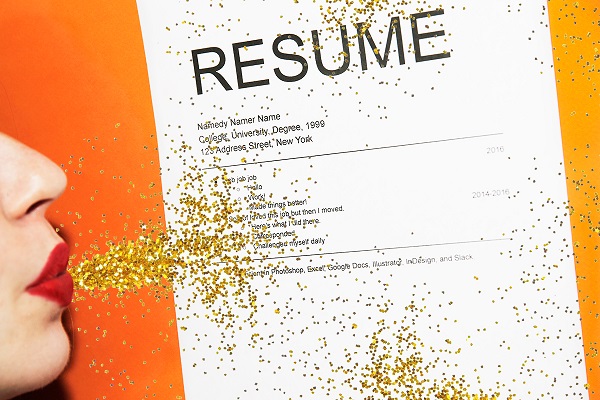 Your engineering resume can be a really powerful marketing tool that can help you rise in the eyes of the recruiters. It can help you get the opportunity to prove yourself and ultimately get the job that your heart desires. However, it takes some very conscious effort and infallible resume tips to create such an impeccable engineering resume.
So, what are these resume tips? Let's find out…
Go for a resume summary
Resume objectives are a great way to start your engineering resume. However, if you want to try something new, different and equally, if not more (effective), then you should go for a resume summary.
A resume summary is a great way to pique the interest of recruiters and encourage them to read your resume all the way through. So, bring out the key points of your resume, especially points related to your qualification.
Special Offer: Get AMCAT at just Rs.949/-. Use Code BLOG2019 at payment page. Hurry! code valid till 31st March 2019 only. Register Now.
List your accomplishments
If you are creating an engineering resume, then the recruiter would want to know more about your accomplishments than how much you scored in your exams. So, create an 'accomplishments' section and list down all the points that you think would recommend you for the job in bullets.
Also, try and quantify information, recruiters really love that. It also helps that numbers and figures help recruiters actually see how accomplished you actually are and how much potential you hold.
Talk about internships and projects
Back in July 2017, Prakash Javedkar brought the poor condition of engineering students to light, citing how 56% of students remained unemployed after completing their graduation. The reason being, they were not qualified enough to hold any job. While they had the necessary education, they had little practical experience that would make them an asset in the real world.
And, that is why, now more than ever, recruiters play close attention to the internships you did while still in college. So, list down not what the internship was all about but what you did during that time period. The projects you were a part of, the things you learnt and the skills you developed.
Tailor your resume according to each job
Another important resume tip for an impeccable engineering resume is to tailor your job accordingly. Every new job opportunity would require or focus on something different. So, pick the keywords according to the job are you are currently applying for and see what are the key points the job description focuses on.
Use these points to define and alter your job resume so that it instantly gets the attention of the recruiters.
List down the soft skills
Of course, if you are composing an engineering resume, then it important for the recruiter to know how good you would be at your job and what your key core skills are. However, that doesn't say that your soft skills should be forgotten in the midst of things.
Soft skills make for a very important section in any resume and help you not lose yourself in a sea of candidates with similar skills and educational background. Key soft skills that you can include in your resume are – teamwork (something that the recruiters really seek in an employee), problem-solving skills, great communication skills, etc. Read: "Top 7 soft-skills you should master for a successful career"
Proofread your job resume
And, the final and the most important resume writing tip that you should keep in mind is proofreading your job resume. Any mistake, however silly it might be can never be overlooked in a resume. So, ensure that your resume is completely error-free.
Once you have created the first draft of your resume, read it with a critical eye and ask your friends to do the same for you. Ask them to point out any mistakes that they might find or point out things that your resume can do without.
Of course, the best way to create an impeccable engineering resume would be to opt for a resume-building application like Resume Buddy. Resume Buddy can make your resume writing journey completely hassle free and eliminate any chances of silly mistakes.
Bonus point
If you are mailing your engineering resume to the recruiter, then you can attach embed the link to your LinkedIn profile in it. However, make sure your LinkedIn profile is updated, error-free and has the necessary publications, certificates and skills on display.
Special Offer: Get AMCAT at just Rs.949/-. Use Code BLOG2019 at payment page. Hurry! code valid till 31st March 2019 only. Register Now.