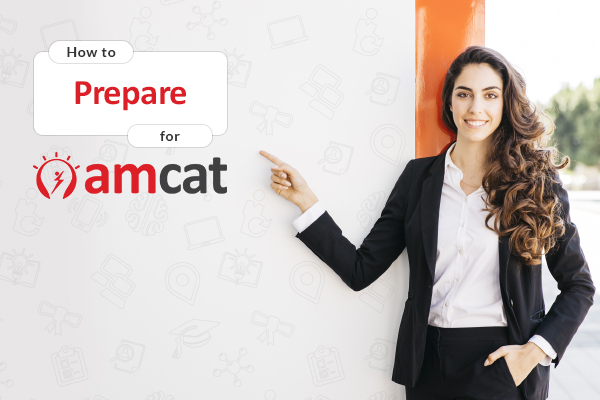 When you log in to the AMCAT jobs' portal, you will realise there are a lot of opportunities, just waiting for the right candidate. Of course, you can be that right candidate and apply for the choicest jobs if you do well in the AMCAT exam.
However, the real trick is how to score well in the AMCAT exam or how to effectively prepare for it.
Know the modules
Of course, a successful AMCAT preparation means that you should know the modules and the syllabus well. So, go through the AMCAT exam syllabus page and see what each module has in store for you. Also, keep it in mind that doing well in just or two modules won't really cut it. You need to excel in all the modules, compulsory or otherwise, to enjoy the best of the AMCAT exams.
Special Offer: Get AMCAT at just Rs.949/-. Use Code BLOG2019 at payment page. Hurry! code valid till 31st March 2019 only. Register Now.
English – 
Vocabulary

Grammar

Comprehension 
To prepare well for the English section, you can start by reading the English newspaper or novels. Newspapers, especially the editorial section can help you really build your vocabulary. Also, if you keep your eyes open, then you can learn how to incorporate words in a sentence.
The same goes for novels. So, if you are not in the habit of reading, start with something light. And, make it a habit to read for at least an hour every day, irrespective of how busy your schedule might be.
Logical Reasoning –
Deductive Reasoning

Inductive Reasoning

Abductive Reasoning
Logical reasoning is one of the highest scoring AMCAT modules and you can excel in it if only you practice. So, go through the AMCAT sample papers or the previous years' question paper by AMCAT and practice as much as you can.
Quantitative Ability-
Basic Mathematics

Applied Mathematics

Engineering Mathematics
Whether you are looking for technical jobs or non-technical jobs, Quantitative Ability holds a lot of value. Quantitative Ability tests your basic knowledge of the subject, so try and understand the subject rather than just preparing blindly for it.
Practice with mock AMCAT exams
The AMCAT exam tests you on your core knowledge of the subject and as such, encourages you to practice and understand the concepts.
A great way to prepare for the AMCAT exam to form a timetable and work accordingly. You can divide the timetable on a weekly basis and see which sections you need to focus on more. Once you have revised the syllabus once, start practising. Solve sample papers or opt for prepAMCAT.
PrepAMCAT is currently the best AMCAT preparation tool in the market. Since it is based completely on the pattern of the AMCAT exam, it helps you figure out your readiness for the test.
Also, its comprehensive result helps point your strengths and weaknesses. This allows you to see where you stand and what more you can do to excel in your problem areas.
To excel in the AMCAT exam, you need to be consistent with your efforts. You need to practice and try to understand the subject and the concepts.
AMCAT exam can open a truckload of job opportunities for you. And, the better your score will be, the higher your chances of impressing the recruiters. So, schedule your AMCAT test right away and start preparing diligently for it.
Special Offer: Get AMCAT at just Rs.949/-. Use Code BLOG2019 at payment page. Hurry! code valid till 31st March 2019 only. Register Now.