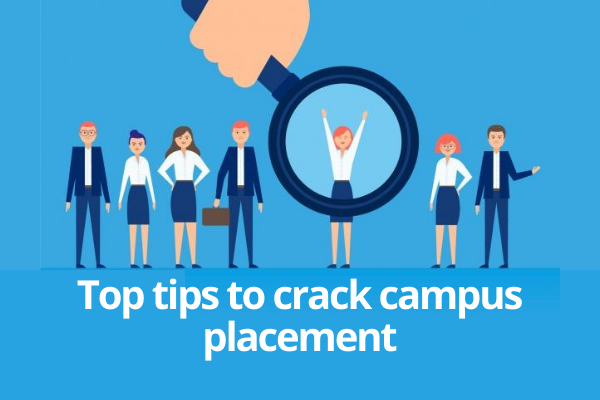 Time of campus placements can be both challenging and frustration for students in higher education institutions. And, the best way to prepare for this stressful time is by planning ahead of the placement season.
To ace your placement rounds, you need to start preparing as soon as possible. Don't wait for the placement season to knock on your door before you start gearing up for it. Inadequate preparation can negatively impact your chances of securing an offer letter during the campus recruitment.
So, to have a successful job search, here are top tips that will help you get the job of your dreams.
Learn about the company
The company will only hire candidates that are serious about their career and ready to invest time in learning about the organisation. Make sure you regularly visit campus placement preparation sites and learn as much as you can about the company's history, work culture, future plans, financial stability, etc.
Research about the company will help you in the long run, especially during the job interview rounds. Moreover, try to use some industry keywords in your job resume and interview answers. As it will show your preparedness and seriousness to become a part of the company.
Follow the company on social media platforms
Connect or follow the company on social media platforms like LinkedIn, Facebook, Twitter and Instagram to learn more about the organisation's policies and products. Also, create a profile on LinkedIn and ask your professors, peers and alumni to endorse your skills.
Moreover, connect with present employees or alumni to get first-hand information about the selection process and prepare accordingly.
Update your knowledge
The recruiter will not only assess you on the basis of your understanding of theoretical concepts but also on the practical application of those concepts. You should be aware of some applied cases or real-world incidents in your specialised sector. Also, mention any internship or relevant extra-curricular activity that you undertook. 
Moreover, try to complete as many certification courses as you can before the placement drive. Relevant certificates can further strengthen your candidature and increase your chances of getting the offer letter.
Be yourself
In order to crack campus placement, you should be yourself and not get apprehensive and make silly mistakes. You may end up becoming tense and all those hours spent in preparing yourself for the placement drive might go to waste.
Speak slowly, take deep breaths whenever you feel anxious and give your best shot. The interviewer knows that you are a fresher and doesn't have much experience of doing interviews. So, be genuine and if your skills sets match the profile, then you will be placed in the appropriate work team.
Work on your communication skill
Excellent communication skill can be the silver lining to your candidature. The best way to improve your communication skills is by reading books, engaging in group discussion and regularly updating your vocabulary. 
In the beginning, you might make errors but you should learn from your mistakes and challenge yourself to be a fluent communicator.
Now, these are top 5 tips on how to prepare for campus placements. Stay positive and don't punish yourself for your failures. The hiring managers are aware that as a fresher you don't have answers to all the problems. 
However, showcasing strong fundamentals, honesty and ability to find solutions can help you with campus placement preparation. So, don't waste any more time and start preparing for your dream job.