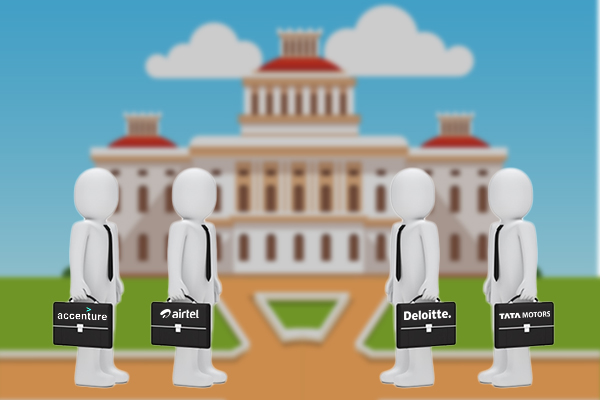 Every company looks to hire some fantastic brains from colleges each year. This process of campus placements is equally important for, both, companies and colleges but it ultimately benefits the students.
So, while taking admissions in colleges students always scan through campus placement cell's report to analyze whether there is a fair chance of getting employment through campus jobs.
Most top-notch companies now consider the amcat exam score of the students when it comes to recruitment. This is why, with each passing day, more numbers of students are applying for amcat exam and making way for a brighter professional career.
Essentially, a large number of companies are attracted to colleges where students have great amcat scores. In a way, a good amcat score attracts good companies for campus placements which in-turn enhances the college reputation amongst the biggies of the corporate world.
So, the circle of benefits for students, colleges, and companies makes amcat the most prestigious and valued exam for all the parties.
This brings us to the very important segment of this blog; how to make sure a good campus placement ratio.
The simple answer is; AMCAT Premium!
No need to be confused. Let's take a look into how AMCAT Premium subscription for students can lure companies to conduct internship and job interviews in their college.
Why AMCAT Premium for your college?
The more the number of students are recruited from a college through campus placements, the better reputation and admission rates it enjoys the following year.
So, the colleges must invest in providing an amcat premium subscription to their students for the overall welfare of the team. We will explain how an amcat premium subscription can be advantageous for the colleges.
Endless benefits of amcat premium
The amcat premium subscription pretty helpful for all things job-related. Be it job interviews, resume building, or even finding the right job opportunity – All doors unlock with amcat premium subscription.
The amcat premium subscription provides students with a bunch of special tools and products that supplement their day-to-day amcat exam preparation. The products that accompany the amcat premium subscription package are:
Resume Buddy: The tool provides 25+ professionally created resumes for you to customize and design as per your needs. The word vocabulary, formatting, designing and even grammar are taken-care by the smart tool. We all know the importance of a good resume in a campus placements drive.
PrepAMCAT: The latest offering of AMCAT Premium is PrepAMCAT. This tool checks your preparedness for the amcat exam by allowing you to give a mock AMCAT test which follows the same question and module patterns as the real one.
MockAI: For some students, written tests are fairly easy but face-to-face interviews make them go weak in the knees. The use of MockAI helps you nail the job interviews and it does so by making sure that you are prepared from head to toe.
The tool is based on machine learning and automated intelligence which allows it to predict and judge your interview skills right. It provides feedback about your body language, facial expressions, and voice modulation to help you improve your overall personality.
Undiscovered Job Offers
With AMCAT Premium you are allowed access to job offers that aren't open to the public.
These are mostly big giants of the corporate world looking for exclusive talent through campus placements and self-application.
The students can apply for these jobs if they have the required amcat score.
Job specific resume 
Not all jobs require the same resume. With AMCAT Premium you can make use of ResumeBuddy to customize and adjust your resume basis the job you're applying for.
It helps you identify what the recruiter is looking for and create an impressive job description matching it.
So, not just students, but the college authorities must understand the high level of importance given to amcat score by companies.
The college interested in creating a brand name for them must seek AMCAT Premium subscription for their students. The AMCAT Premium is a gold mine for students looking to secure a job in campus placements.
It is of absolute importance to colleges as students with good amcat scores are favored by companies, thus making the college more and more desirable for prospective candidates.
AMCAT Premium is three products rolled into one. It is a simple package that brings students, colleges and companies together on the same tangent of hiring and being hired.
So if you're a college administrator looking for more companies to join the campus placements drive, you must get AMCAT Premium for your bright minds at college.s