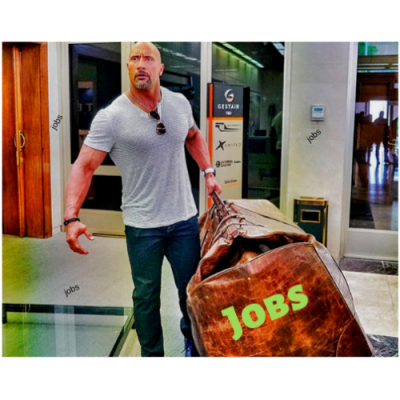 When you start looking for a job online, you would realise that there are numerous job options available there. However, the real catch is that how do you find a job that will actually help you grow and learn in the long run and allow you to push your capabilities? Also, every job that you come across when on a job search might not be for you. That is why you need some essential job search tips to help you through.
Be clear of your requirements
One of the most important job search tips that you must remember is to be very clear of what your requirements are. That means, knowing what are the kind of jobs you are looking for; the work location, salary, designation, etc.
Once you have it cleared out for you, then start looking for jobs accordingly. Jobs that tick all your criterion or come closest to what you aspire and hope for.
Make yourself an obvious fit
One of the fail-safe job search tips is to make yourself smack-in-the-forehead obvious. Recruiters and hiring managers have their own list of criterion that they need to fulfil too. So, go through the job description and ensure that you are speaking to them in their language and are projecting yourself as an ideal candidate.
Of course, that doesn't mean lying your way through but instead drafting your resume in such a manner that it stands out to the recruiters. To do so, you can include your skills and certifications in the resume, highlighting them if necessary. You should also include prior experiences (internships), projects and the like to make a better impact.
Work on your skills
It goes without saying that you need to work, re-work and frame your skills in a manner that will help you gain the right eyeballs. Another of the important job search tips is to work and hone your skills as required. You can opt for skill certification or skills assessment exams for that. AMCAT provides both these options and you can choose what you want accordingly.
However, just giving the AMCAT exam won't be enough. You need to ensure that you do exceptionally well in it. And, for that, you might need to help of AMCAT preparation tool like PrepAMCAT.
PrepAMCAT can be a wonderful companion in helping you prepare for the AMCAT exam and clearing your basics to allow you to do well in the consequent tests leading to the final job offer.
Social media can be your friend
If you are not using social media to search for jobs, then you are missing out on a lot of things. Social media, especially LinkedIn and Facebook can be a great place to connect with potential recruiters, expand your network, learn how other people are pitching themselves for their dream jobs.
You can additionally use social media to apply for jobs and learn about the latest job openings. So, one of the most important and fail-safe job search tips would be to use social media to its full potential to apply and get the best jobs possible.
So, follow these job search tips to land a great job, prep yourself up for future job opportunities and get crackling with the knowledge on how to handle aptitude tests thrown at you during the hiring process.