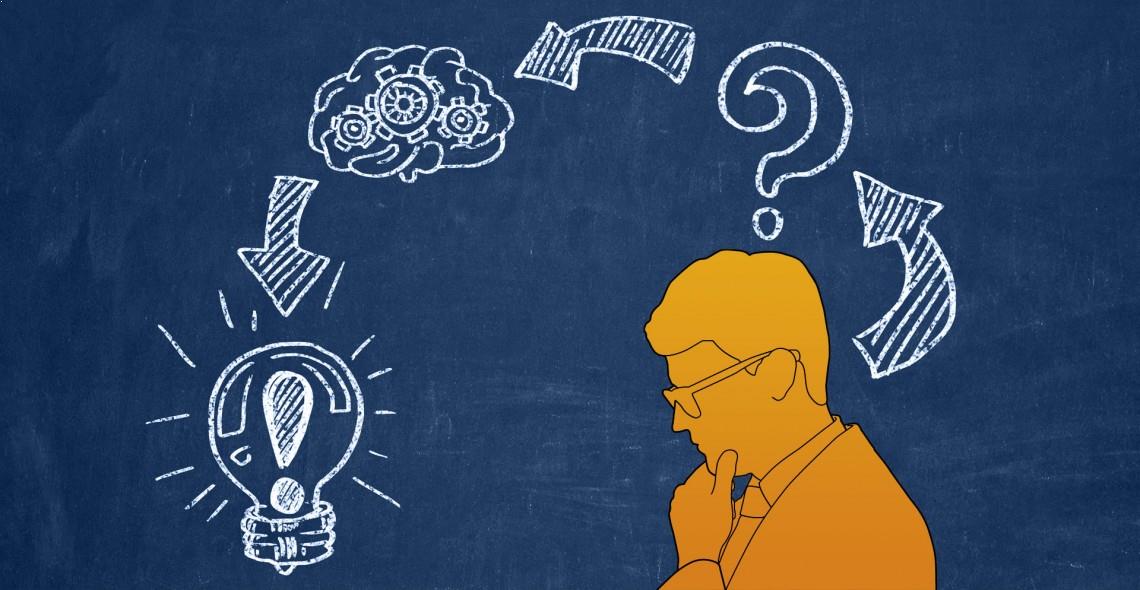 There are students who love numbers, there are those who express with art and then there are those rare ones that have an excellent problem-solving ability. Such students excel at the logical reasoning part of any excellence or aptitude test for jobs.
Logical reasoning tests the decision-making skills of the candidate which are vital for certain jobs for freshers. The freshers with strong left-brains often qualify for jobs that require intense and logical thinking.
In other words, creative and intuitive students find their calling in the artistic field while others with sharp analytical and logical mind opt for technical and critical problem-solving avenues. If you're blessed with a logical mind, we may have some very apt profiles for you.
Criminologist
This isn't your every day, run-off-the-mill, 9 to 5 pm job. This is hardcore. A criminologist is expected to possess excellent observational skills and strong logical reasoning. This field of occupation involves deep scrutiny of criminal behavior.
So, if you're the one with extraordinary social skills and have an eye for detail, then criminology can be your career choice as a fresher with strong logical reasoning.
Journalist
A journalist isn't that shabby guy with a big beard and huge glasses carrying his dirty bag pack around. A journalist is a man with a golden brain blessed with logical reasoning abilities. Journalists constantly juggle between truth and fabrications which can only be distinguished by an expert.
A journalist uses his/her logical thought process while covering events, interviewing celebrities and presenting the bare truth to the world through the means of mass media i.e. newspaper, magazine, TV and internet.
It's one of the most challenging jobs for freshers with a strong left brain.
Market Research Analyst
Do you enjoy studying people's behavior? Do you have an ongoing love affair with numbers? Is Excel your most used application? Well, then market research analyst could be your dream job.
A fresher with strong analytical skills and logical reasoning ability can crunch researched data into meaningful insights that derive course of action of marketing the product. In simpler words, market research analyst must be a detail-oriented and logical thinker who can analyze the collected data for the client
Also Read: How To Start Your Career As A Data Analyst
Banker
People trust banks with their money, jewelry and investments. Do you know why? This is because some of the country's best minds work at banks.
The candidates with strong logical reasoning score well in banking and aptitude tests securing well-paying banker jobs. The banking job role involves crunching numbers and deciphering ideas from the same. Maybe you're just an aptitude test away from your dream banking job.
Computer Programming
We're all digital animals, more than social animals. In today's world, everything is based on codes and programs which are designed on computers.
You know that fancy new iPhone or the battery based car – all of it is made out of computer codes. Computer programming partly involves relating numbers and logic to make computers work as per human will.
So, those students with a whole lot of logic behind concepts can look into computer programming as a career opportunity.
Job Tip: Computer programming is the future. The earlier you start, the better you'll get with it and the logic behind all machines.
The freshers with high logical reasoning ability have a very bright future. All well-paid jobs and professions require people with a mind that loves to 'create', 'build' and 'fix' all that needs to be done. If you're one of those smart minds, make logical reasoning your core strength and look for above-listed jobs to fulfill your dreams.
Prepare yourself for some of the best jobs for freshers in your field of interest by appearing for amcat exams and stay ahead of your peers.