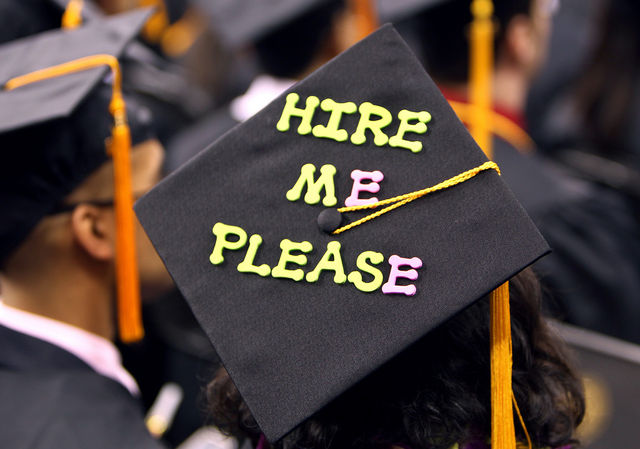 It is the season of a flux – a flux with a larger set of the students moving towards the next milestone in their lives. Those in schools move to colleges and those who have graduated in 2017, move towards either fresher jobs or higher studies.
This is also a time for choices. Choosing the right jobs, the right platforms to get jobs and even the right colleges, which would ensure a smoother access to jobs after college.
Sit up, people. We bring you the list of the 10 Best Colleges for Campus Placements as per the AMCAT National Employability Awards 2018.
National Employability Awards For Campus Placements:
Conducted by Aspiring Minds, the National Employability Awards takes into account the top 10% college campuses for campus placements. The numbers are based on the actual performance of the students from these campuses.
Through these awards, Aspiring Minds felicitates the colleges who have led on the basis of scores of their final year students on the employability assessment test. In fact, you can compare these against the colleges chosen for the National Employability Awards 2017.
Here are the top colleges in the engineering segment:
ABES Engineering College, Uttar Pradesh
Ajay Kumar Garg Engineering College, Uttar Pradesh
BNM Institute of Technology, Karnataka
G Narayanamma Institute of Technology and Science, Telangana
Galgotia's College of Engineering & Technology, UP
GLA University, Uttar Pradesh
Government College of Engineering, Amravati, Maharashtra
Guru Tegh Bahadur Institute of Technology, Delhi
HMR Institute of Technology & Management, Delhi
KIIT University, Bhubaneswar, Orissa
Krishna Institute of Engineering And Technology, UP
Lovely Professional University, Punjab
Maharashtra Institute of Technology, Maharashtra
Mahatma Gandhi Institute of Technology, Telangana
Meghnad Saha Institute of Technology, West Bengal
MKSSS Cummins College of Engineering For Women, Maharashtra
Netaji Subhash Engineering College, West Bengal
Northern India Engineering College, Delhi
Shri Ramdeobaba College of Engineering and Management, Maharashtra
Sinhgad College of Engineering, Maharashtra
Sreenidhi Institute of Science & Technology, Telangana
VNR Vignana Jyothi Institute of Engineering and Technology, Telangana
Vasavi College of Engineering, Telangana
Walchand College of Engineering, Maharashtra
You can read the full report on the Aspiring Minds portal here.
Did your college, or the one you're intending to apply to, make the cut? Share your observations in the comments section below.