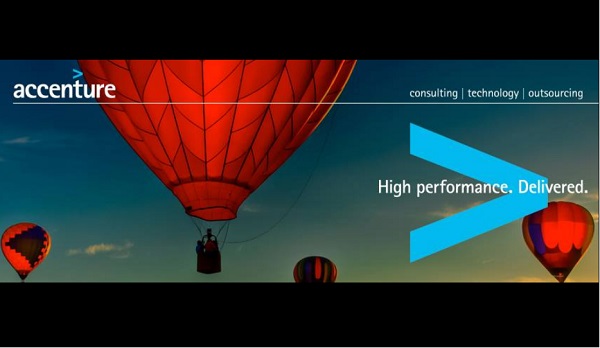 Considering a bevvy of fresher jobs in Bangalore to tide you through the long job search that most candidates are facing these days? Or just a coveted one, with a preferable brand name, immense learning opportunities and a good tenure? We have you covered!
Even as a hazy market outlook has gad several prominent media houses complain about a dip in the job market (even asking where are the jobs), we pick up one of our premium listings from the capital city and tell you why it makes sense to apply for it today.
Company in focus: Accenture
An MNC with multiple openings for freshers? This one scores on all of those parameters. We present this global consulting and professional-based service provider from Dublin, Ireland. Now a worldwide brand, with a headcount of 2,57,000 people – across 120 countries.
Why opt for jobs in Accenture? The company has average salaries of Rs 3.5 lakh to Rs 4.5 lakh (as per Glassdoor), good transport facilities, reimbursements, mandatory weekend offs and plenty of training opportunities. (From company reviews)
Who are they looking for?
The company is looking for an Associate Software Engineer among graduates / post-graduates from 2016. Specifically BE/BTech (any stream) or MCA students (full-time ones), who are willing to work in any Accenture location across India.
These freshers would work on projects through the service delivery cycle to work on system components and apps. On the face of it, they need good communication skills, team skills and problem-solving approach.
Here is an overview of the position once again:
Education: BE/BTech (Any stream) / MCA from the 2016 batch, with a minimum 60% in Graduation. (Gap year students should not have more than a year of gap in education, no current backlogs).
Job Location: Across India and candidates should be flexible with any location
CTC Offered: Rs 3.5 lakh
Professional Skills Requirements:
– Eagerness to contribute in a team-oriented environment
– Ability to work creatively and analytically in a problem-solving environment
– Desire to work in an information systems environment
– Good communication (written and oral) and interpersonal skills
Interview Location: Bangalore, Hyderabad, Chennai, Pune (Interview locations and dates would be communicated after the registration process is over) 
Keen on this opportunity in Bangalore? Then you can apply for it here.

If you're looking for more fresher jobs in Bangalore or other cities, then keep an eye on our AMCAT jobs section. Or follow this space for a set of curated premium job listings.