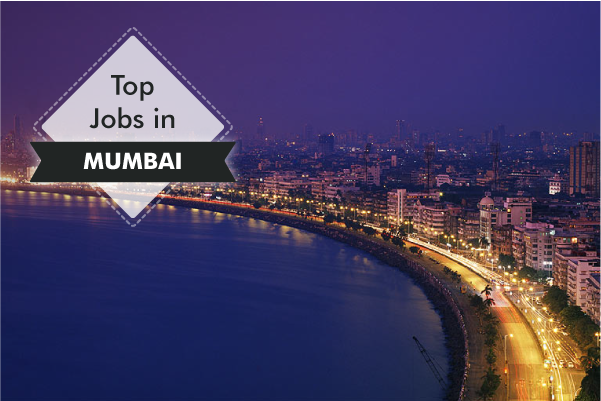 Today, we bring to you the list of top fresher jobs from the Financial Capital of India – Mumbai!
Marketing Executive, Greenpeace
Greenpeace is an independent global campaigning organisation that acts to change attitudes and behaviour, to protect and conserve the environment and to promote peace. Greenpeace is present in more than 55 countries across Europe, the Americas, Asia, Africa and the Pacific. Graduates with good communication skills can apply for the position of Marketing Executive in this company.
Desired candidate: Any Graduate
Salary offered: 2.07 LPA + Traveling allowances + Incentives
Experience:  0-1 Year
Business Development – Marketing, Netscribes India Pvt. Ltd.
Netscribes is a market intelligence and content management firm with services across the research and information value chain. They  provide research-driven solutions that help clients meet their growth objectives by transforming information into business advantage. With a 500+ member delivery team across Mumbai, Kolkata and Gurgaon, they have worked for several Fortune 500 corporations across the globe. Netscribes uses primary and traditional desk research to provide smart business insights and customer-oriented strategies. Their approach encompasses both macro and micro level analytic research. Freshers with good communication skills can apply for the role of Business Development.
Desired candidate: MBA (Sales & Marketing)
Salary offered: 6 Lakh per annum
Experience: Fresher
Sales Trainee, Fullerton India Pvt Ltd
Fullerton India has successfully and strongly established itself, spread across the country's broad financial landscape, with a network of over 528 branches and serving over 1.6 million customers. Their primary services constitute financing of SME for working capital and growth, loans for commercial vehicles and two-wheelers, home improvement loans, loans against property, personal loans, working capital loans for urban self-employed and loans for rural livelihood advancement, rural housing finance and financing of various rural micro-enterprises. Management graduates of 2017 batch of all streams can apply for the position of Sales Trainee.
Course Specialization: MBA 2017 batch (all streams)
Compensation: 3.5 Lakh Per Annum
Experience: Freshers
Keen on these opportunities? Or do you wish to explore more fresher job opportunities in Mumbai? Then, do not forget to check our full job listings.
Also, let us know what do you think in the comments section!