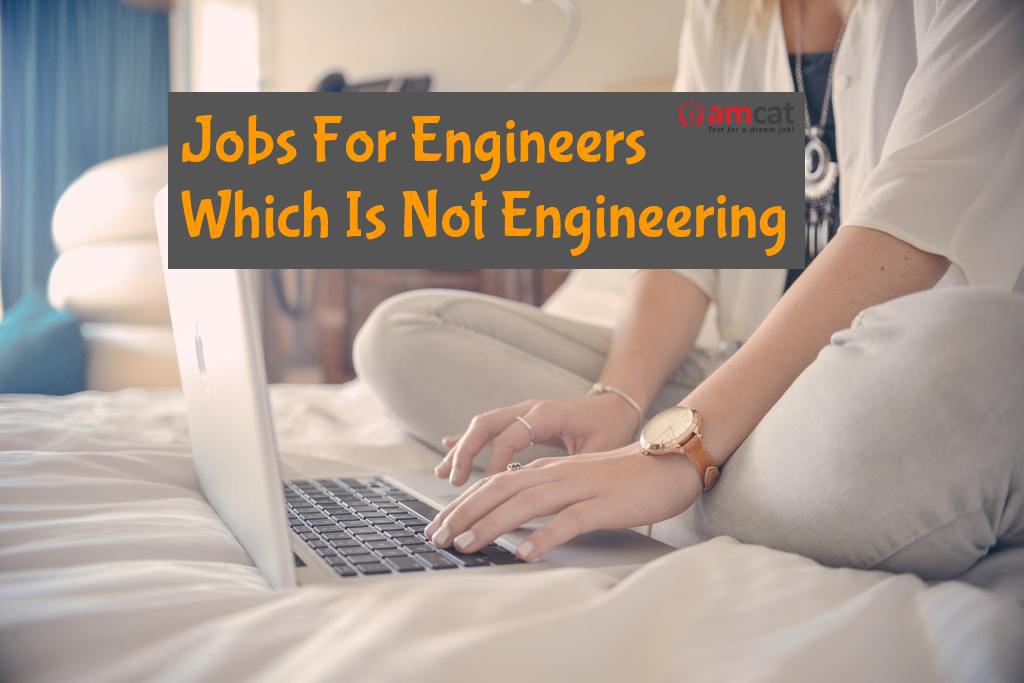 "What can I do with my engineering degree, apart from being an engineer?" – This is a question that most of the engineers of this country ask themselves.
Are you too looking for jobs for engineering freshers?
Well, engineering jobs are aplenty, but if you have the will and skill to pursue something apart from that, you should go for it.
Sometimes, fresher jobs seem attractive but don't promise a future. What you can do in this scenario is, look for other opportunities than just clichéd jobs for engineering freshers.
We have curated a list of fields where engineers can try their luck, and do something else than engineering:
Blogger
Blogging is one of the most lucrative professions these days. Jobs for engineering freshers includes an interesting option of becoming a full-time blogger.
Engineering jobs can sometimes get boring. But doing something that you are really passionate about is a dream that everyone sees.
Many engineers are born with a natural flair for writing. And, if that's been one of your dream (to be a writer/blogger) make it come true by starting a blog of your own. Don't think that just because you gave 4 years of your life in pursuing an engineering degree, so you cannot get into blogging.
You can start doing this by choosing a topic of your interest or something that you have good knowledge about. People are always looking up for good quality blogs to refer or know about something they don't know.
The wide range of blog topics includes food, fashion, lifestyle, psychology, technical expertise, technology, beauty, travel, creative design, etc.
There are bloggers who are expert in these topics and the world turn to them for instructions and advice.
Post relevant and non-controversial blogs on a day-to-day basis once you have decided on the topic. Regular posting will drive more traffic to your website, thus generating a stable income. You can monetize (earn money) from the same by publishing advertisements through Google AdSense, Media.net and millions of other advertisers.
This is as good as any other jobs for engineering freshers. So if you are good at writing and want to start as a fresher job, make your WordPress/ blogger site today.
Professor/ Visiting Faculty
You are already an engineer and have decent knowledge about your field. If you are looking for jobs for engineering freshers in the same field but want to shy away from the conventional fresher jobs, go for a teaching profession.
Why not use your knowledge of your field to help train others?
Becoming a professor will also enable you to use your creative side, which is seemingly less possible in other engineering jobs.
Enable your students to increase their knowledge and problem-solving techniques. If becoming a teaching professor is not feasible, go for visiting faculty. There are many upcoming colleges who look for wise visiting faculty to give their students lecture on their field of expertise. This is a very well-paying and respected profession as you will be imparting education. Few years down the line, you can do your own research and publish white papers.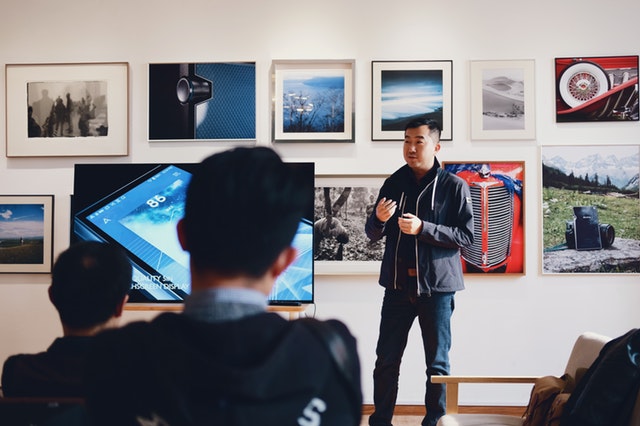 Travel Writer/ Travel Advisor
Traveling is one of the most underrated jobs for engineering freshers, which is a passion converted into a profession.
Every friend circle has that one person who is really passionate about exploring the world around. And now traveling is not just a leisure activity, it has become a very well growing profession. Starting a travel advising firm is the coolest fresher job anybody can imagine.
If you are that one person who is interested in or have traveled to many places, it is time to convert it into a well-paying career. Even if you have not traveled to more places, you can start your expedition right away, and make great money out of it.
Today, countries are promoting tourism more than ever and there are separate budgets allocated in order to pull in more tourists. For this, they need travel influencers who can travel to their state/ city and put in a good word to others. Apart from this, big brands also promote their traveling products by sponsoring you.
This is a great opportunity to not just pursue your passion, but make a good name for yourself. There are many such travel writers/ influencers, and the world needs more of them.
The biggest advantage of these kinds of jobs for engineering freshers is that the travel industry will always boom, no matter what. Some enthusiastic travelers also hire travel advisors to plan out an itinerary for them depending on the requirements.
So go for a travel writer job if traveling is your thing.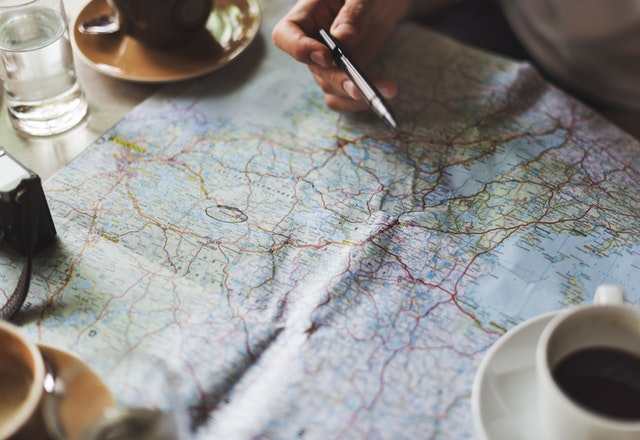 Entrepreneurship/ Business Man
Most of the engineers today join an MBA course after completing their engineering.
Engineering teaches you the technical side, whereas MBA will teach you the business side. If you have a million-dollar idea sitting under the pillow of your bed, it is time to get it all out. Two of the most successful business ventures – Flipkart and Housing.com, were founded by IITians.  It is just an example that jobs for engineering freshers need not be a field job, it can turn into a business too.
Engineering jobs are expected out of engineering studies. But if you have a business mind or are planning to do an MBA and then start something of your own, there are more live examples than just Flipkart and Housing.com.
Start-up businesses with an innovative idea are now making it big in this country, and investors are also ready to put money in more innovative stuff. A sharp business mind, and great operation sense will ensure a great business.
Also Read: AMCAT Preparation Guide For MBA Freshers
Creative Writing/ Author
Writers today are flourishing more than ever before. With the internet a very stable platform, creative writing is one of the jobs for engineering freshers.
Now, blogging and creative writing are two different careers and you can start a fresher job depending on your skillset.
Creative writing includes writing ads, short films, corporate AVs, coining taglines, and sometimes even website writing. This job involves great crafting skills. If you can play with words, and also make it into a saleable copy, you have great chances of doing great in creative writing.
Also, if as a child you had the goal of becoming an author or publish a book, this is the time and age. Publishers are now encouraging budding novelists and show a keen interest in their writings.
Your engineering days must have given you great experiences to live by, and you can make them immortal by writing a novel people would like to read. If you are good at writing poems, it will work too. Creative writing or becoming an author is becoming a great career option- it sets you apart from other engineering jobs.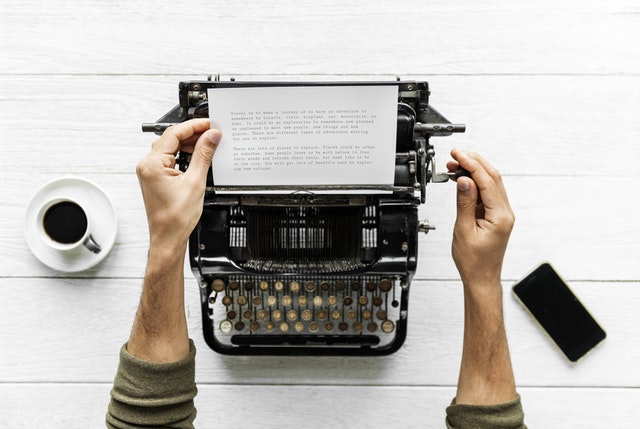 Conclusion
To choose the best engineering career option, it is also important to know where your skills will be utilized in the best manner. Get a skills assessment done by AMCAT Test.
An AMCAT test will quantify your skills with industry benchmarks. This will help you decide logically. AMCAT Test scores are accepted by several industry leaders, including HCL, Cognizant, Microsoft, Snapdeal, etc. Lakhs of students take the AMCAT test every year and ease their way into their first job.
Consider opting for a test today to quantify your worth in your chosen engineering course. So, schedule your amcat today!