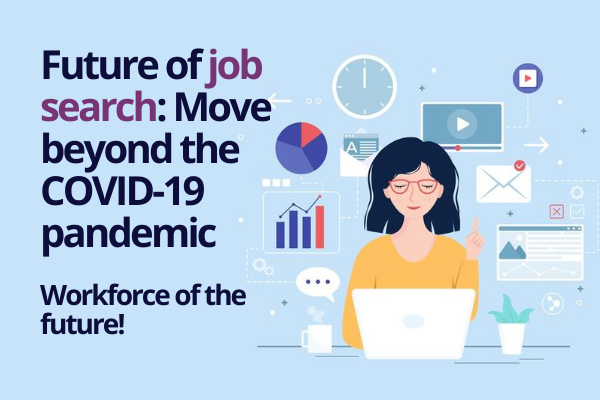 The coronavirus pandemic has fundamentally shaken up the business world; changed the way we used to work and has had a huge impact on the future of job search. Although we were already on our way to prepare for a digitalised future of work driven by video conferencing tools, mobile connectivity and cloud storage, the COVID-19 pandemic has just accelerated the transformation. Companies were forced to enable remote working for their employees and increase business resiliency by adopting virtual collaboration tools at an unprecedented speed.
It is not possible to foresee when this global pandemic will come to an end, but whenever that happens, commuting to the office and interacting face-to-face with colleagues may not be the same. In fact, some companies are considering permanent work from home for the majority of their workforce.
Such changes are definitely going to impact the future of job search and the way of working. So, to capture the fundamental aspects that are set to undergo transformations from the corporate perspective, we have curated this blog to help you understand the changes that are about to come your way.
AI-Powered Recruitment Tools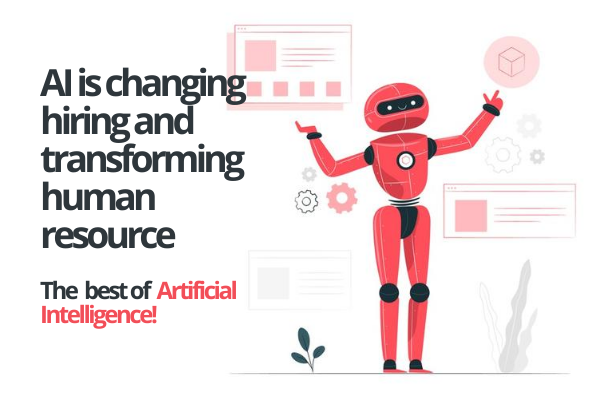 Artificial Intelligence powered technology is going to change the way people get hired. AI was already booming, even before the COVID-19 pandemic happened and now it is even more in demand. From shortlisting candidates to identifying potential skills, Artificial Intelligence is going to be a crucial part of your job search.
AI-powered hiring tools will help the recruiter to quickly screen thousands and thousands of job applications within minutes. This will give the HR team more time to focus on other important tasks like creating relations, adequately updating policies and connecting with potential candidates.
Moreover, with the help of Artificial Intelligence, the hiring managers will be able to match the candidates with the right job opening based on their skills, personality and abilities. In fact, Artificial Intelligence is the future of jobs after COVID-19
In addition to that, with AI-infused automation, the recruitment cycle will be more efficient and accurate, which will improve the quality of remote hiring. This will help the companies find the right candidate for the job opening with less time and cost.
Emerging Sectors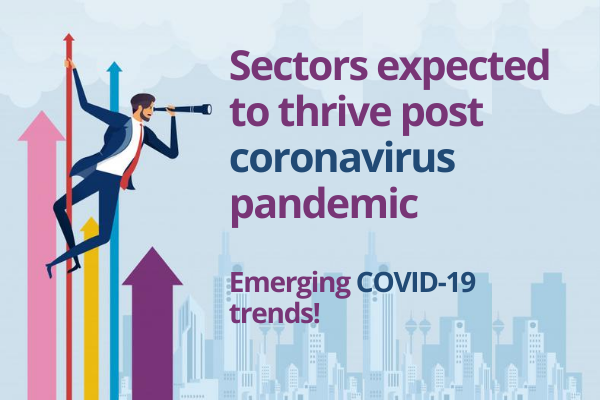 Just as the lives of employees have changed, so have the organisations themselves. For instance, food delivery companies jumped the bandwagon to make essential goods delivered to our home during the lockdown.
Moreover, as we get comfortable with online shopping, retailers will have to rethink and rework on their business strategy and focus more on online delivery. And, to successfully implement that, they need to strengthen their logistics and delivery system.
Even the education system has undergone a huge digital transformation in recent times. There has been a rise of e-learning where children are being taught remotely and on video chat platforms. This integration of technology with education will give rise to more online education platforms like Byju's and Unacademy.
The coronavirus pandemic has significantly impacted almost every sector of the economy. However, with these transformations, it has brought radical changes in the ways companies used to operate and work.
Sectors like hospitality, restaurants, airlines, retail and tourism have taken a hit due to the coronavirus pandemic. The growth of these businesses is minimal for the next coming quarters.
On the brighter side, industries like Healthcare, Pharmaceuticals, FMCG, E-Commerce, E-Learning, Logistics, Supply Chain Service Provider, OTT and IT will continue to see great growth opportunities. Moreover, new companies might emerge to keep up with the rapidly increasing demand and will most likely call for an additional workforce.
These emerging sectors will reflect a technology-empowered workforce where automation frees employees from the mundane tasks and motivates them to be more creative, efficient and effective at their jobs.
Skills Of The Future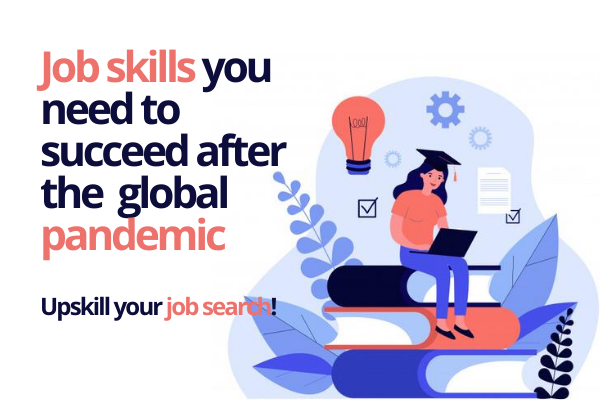 Due to the novel coronavirus, our workplaces are likely to change and with it, the required skill-set. Both the existing and the emerging sectors will lookout for candidates with transferable skills, excellent communication skills and ability to collaborate with other employees remotely. Uniquely human skills, such as emotional intelligence, empathy, intellectual curiosity and the ability to adapt will remain important to job growth and stability for years to come.
Moreover, a zeal to continue learning, exposure to diverse cultures and seeking out feedback will help you further hone these skills. No matter how future technologies will impact the workplace, these abilities will serve you well to create a long and prosperous career.
Job Profiles That Will Be In Hot Demand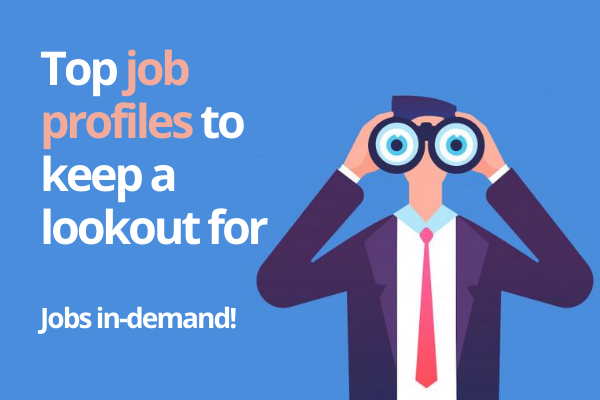 The coronavirus pandemic has forced a large chunk of people to work from home. Due to that, there has been a huge spike in data usage across the country. The job opportunities for Data Scientists, Business Analysts and ML/AI Engineers were already increasing steadily. Now, with the surge in data usage, we can expect this demand to go even higher.
The backbone of all IT infrastructure is Cloud. A lot of top companies were already migrating to cloud but with the coronavirus pandemic, it is likely to accelerate the migration. So, you can expect to see a greater demand for cloud architects, cloud engineers and cloud IT admins.
With almost all organisations working remotely, companies' data is at a high risk of cyber theft. Employees are relying more on personal or less secure wi-fi networks which has increased the threat levels. That is the reason why cybersecurity has become a crucial part of the new corporate system. The demand for security architects, cybersecurity specialists and ethical hackers has and will continue to increase over time.
As more and more people stay at home and consume information online, digital marketing is booming. Companies seek to decrease market spending, drive a better ROI, build an online presence and follow targeted audience online. This will result in increased demand for PPC practitioners, brand managers, content writers, SEO experts, social media manager and email marketing specialists.
Thanks to the coronavirus pandemic, digital channels will become increasingly mainstream across sectors like retail, education, healthcare, IT and others. As the demand for digital increases, it will result in greater demand for Data Engineers, Data Analysts, Data Scientists and Business Analysts.
The growth of digital and tech jobs will accelerate and getting skilled in these digital skills is one of the best ways to ensure that your career is on the right track and will continue to grow.
Digitalised Workplace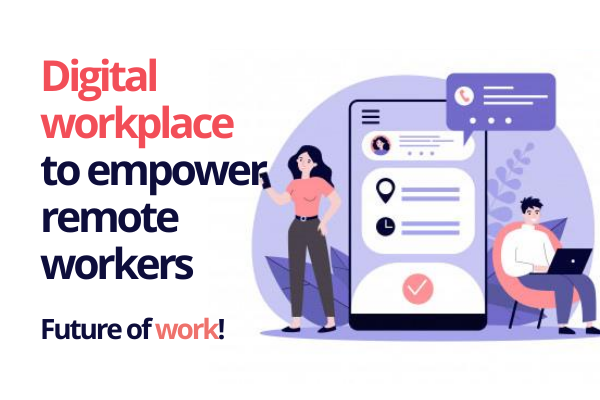 The future of the workplace will be all about dismantling antiquated structures and promoting a more open, diverse, efficient and safe place for both companies and employees. There will be the emergence of flat structured companies with no managers, instead, organisations will operate in self-organised, client-facing project teams.
The reduction in corporate politics and flattened hierarchy will increase the efficiency of employees and will promote a culture that is close-knit and supportive of one another. This flexible approach will help individuals to swiftly adapt to the changing digital workplace.
Moreover, tools like augmented reality, machine learning, video and voice-based user interfaces will become mainstream. Innovations in technology will become an important part of the digital landscape. It is critical that all the employees start thinking about how their roles might change because they will. That is why flexibility and adaptability is a prized asset for positive and motivated office culture.
Conclusion
These are just a handful of COVID-19 driven transformation from the corporate perspective that will impact the future of work. However, we are in a period of unprecedented change and these transformations aren't set in stone.
It is still unclear when this global pandemic will come to an end but what is certain is that our work life will never be the same. Companies will become more resilient to improve business continuity and agility, while employees will have to more flexibility over their schedules as they work remotely.
Moreover, the investment will shift to newer technologies that will make remote working more effective and productive. The focus on data mining and security will also increase, making it essential for companies to invest in technologies and ensure that their information is secure.
To weather this global pandemic and threats to the future of job search, you will have to build up your skillsets, especially your interpersonal skills. To make your job search work in the post-pandemic world, you will need to be capable of adapting to changes. And, as history says, "This, too, shall pass".