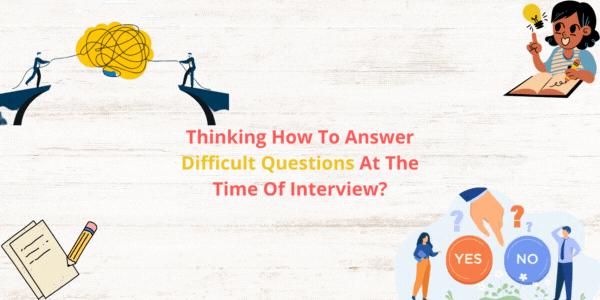 An interview is a gateway to your dream job opportunity. A candidate is judged on various parameters, including, but not limited to, educational qualifications, professional experience, communication skills, body language, and behavioural skills. Hiring managers not only want to see an educational and employment background but also how a person will behave when put under difficult situations like completing work at a tight deadline or showing good communication and interpersonal skills when interacting with customers. When the skill set, education, and experience among different candidates are the same, it comes down to who is better able to present themselves during an interview. Due to intense competition and mass resignation, the number of people appearing for interviews is larger than available job openings. In such situations, it is imperative to give your best shot in the interview.
Interviews can be with a Human Resource professional or with a Hiring manager and can be either face-to-face or virtual. Irrespective of the type of interview, effective preparation is required every time. In some cases, it may also happen that more than one interviewer is present to judge the skill set of one candidate. In situations like these, an interviewee should keep calm and prove to the hiring manager why she is perfect for the job.
Answers to basic interview questions can be prepared with advance preparation. Relatively easy to prepare questions can be – Tell me about yourself; Why should we hire you; What are your strengths and weaknesses; How did you hear about this opening; Why are you leaving your job; Where do you see yourself in five years or ten years or how much do you know about our company. However, some hiring managers may ask tough questions to find the best candidate. Tough questions can be – Have you ever been in a conflict with colleagues at work; How do you handle stress; How do you take criticism; What motivates you or how you will motivate your team members to work.
To ace tough interview questions, a candidate should study the company and interviewer in detail. Candidates should identify all possible situational questions that can be asked for the job role. And answers should be prepared for all requirements mentioned in the job description.
Register for AMCAT | India's Leading Fresher's Assessment And Job Site (myamcat.com)
Never criticize previous employer
When answering difficult interview questions, a candidate should never criticize their prior employer. This presents a negative image of the candidate for hiring a manager as it represents an inability to deal in collaboration with others. Hiring managers may also doubt that the candidate if hired, could bad-mouth him in the future. This, however, does not mean that the candidate should present himself in a negative way. The situational questions should reflect the positive side of the candidate and the negative side should be reflected only if there is learning out of it.
Always try to understand the motive behind a question
In cases where the interviewee is unable to think of an interview question answer, he should try to understand the motive behind a question. Every question asked is to judge a required skill. And if there is still a doubt, ask for clarification. Asking for clarification not only provides clarity on the desired answer but also gives time to prepare for it.
Be confident while answering the questions
Another tip in acing a difficult interview is to answer questions confidently. Body language signs show if a candidate is nervous and not able to handle the pressure. So, keep a smiling face, maintain a calm composure and be confident in your answers.
Do not forget to thank the interviewer
In the end, remember to thank the interviewer irrespective of how well or badly the interview went for you. A small gesture of saying Thank You goes a long way in creating a positive outlook for the candidate in the eyes of the recruiter.
Do not be upset even if you get rejected
Getting rejected for an interview does not mean that you do not deserve the job or that you do not have the skills to do the job. If it was, for this reason, even an interview would not have been scheduled for you. Rejection may simply mean that while you also possess the skills, someone else was better than you that day. Just be truthful, honest, and confident in your approach and you will ace the toughest of the questions!