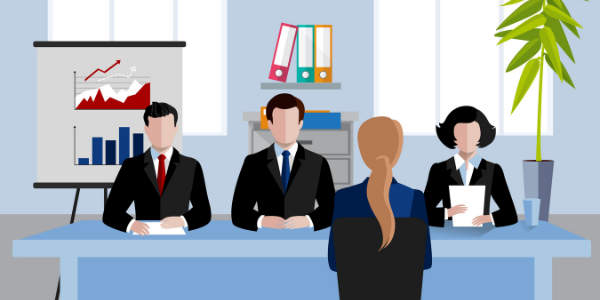 If you are considering pursuing a career in the tech industry, it is important to know that a technical interview is usually very different from any other job interview. Technical interviews typically include behavioural, situational, and technical problem-solving questions.
The word interview brings in a great deal of excitement as well as anxiety at the same time. Therefore, we have compiled the most common technical interview questions along with their answers, so that you can very well showcase your skills and experience in the interview.
Regardless of, whether you are just beginning your career in the technical field or are a seasoned professional, you must know the types of questions that can be asked during a technical interview.
In this article, we will be discussing the most common interview questions asked during a technical interview with tips and example answers for those questions.
Why are you interested in a position with our company?
Let us tell you, that is your interviewer's way of asking, "Why us?" While they already know that you're probably interviewing with other organizations, this is your chance to showcase that you've done your research and have a genuine interest in this particular company. Always prepare an impressive answer by reviewing the company's website, social media posts, and recent press releases.
Why should we select you for this position?
Your interviewer has probably interviewed at least a handful of candidates with the same qualifications as you till now. This is the opportunity to sell yourself and highlight what differentiates you from other engineers out there.
Tell me about the technologies you know?
This is one of the common questions asked in a technical interview here; the interviewer wants to check about which technologies candidate knows at a fresher level – a candidate can tell whatever technologies he has studied during his college life or did training in particular technologies like C, C++, Java, SQL, Html, JavaScript.
At the Experience level, candidates can tell about whatever technologies they are using in the current company, technologies in which he has hands-on experience.
How can we keep up to date ourselves with the industries?
The answer to this question can be, we can keep ourselves updated by subscribing to various blogs that bring the latest news about new technologies. With these subscriptions, we can stay up-to-date.
What new engineering skills have you recently developed?
An interviewer asks this question to check whether you take any initiative to keep your knowledge and skills up to date or not. Engineers have to keep pace with frequent changes in the industry, as well as technological advances. You can showcase your dedication to keeping things fresh by sharing your latest learnings. If you have not had any learnings so far, you can do certifications with AMCAT to update your skill sets. There are various certificates available, which you can choose and pick as per your profile.