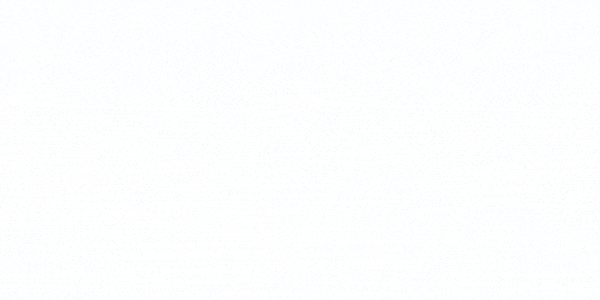 Finding a job is difficult. However, if you're having a lot of issues, you might be experiencing troubles or even purposely making errors. You must be thinking, what difficulties are you likely to encounter when searching for a job?
The top 5 challenges which one can encounter during job search are listed here, along with advice on how to overcome each one.
Lack Of Confidence
Lack of confidence is an issue that affects other things as well apart from your job hunt. The urgency and necessity of finding the ideal job, can easily make anyone overwhelmed resulting in lack of confidence.
This can be difficult for first-time job seekers and those who have been out of the market for some time and they may experience this issue more frequently. However, anyone looking for a job can always use a string boost to their confidence. Also, keep in mind that you should try to think positively. This will keep your spirits high, and you may even become more desirable to employers.
The Solution
Gaining knowledge is the best approach to overcome a lack of confidence because knowledge is power. So it's time to do some preliminary study on job searches. Start looking at specific companies, the employment market in general, hiring patterns, and effective job hunting techniques. Your confidence will increase as you learn more about the process of getting a job.
In order to increase and sustain your confidence, you can also find strength from your own support network.
Register for AMCAT | India's Leading Fresher's Assessment And Job Site (myamcat.com)
No Response On Your Resume
There are times when it feels that no matter how many CVs or resumes you send out or positions you apply for, and you're not getting any response on the same, it's time to redo it.
The Solution
The most relevant thing you can do is to quantify your achievements as much as you can (explain them in terms of numbers, dollars, or percentages). Your CV or resume is most likely to be blamed if you aren't getting interview calls. So, the answer to the same is to hire a professional resume writing agency to rework your resume.  The reality is that most people find it difficult to be objective enough about themselves to present their education, experience, accomplishments, and qualifications in a resume or CV in a way that is appropriate.
Register for AMCAT | India's Leading Fresher's Assessment And Job Site (myamcat.com)
Companies Prefer Internal References
Lot of job applicants are unaware of the value of recommendations. Your offer may succeed or fail based on your references. Your list of references must be prepared, and you must make sure that they are ready before you contact. The ideal references for you will be former bosses or supervisors, though other references can still be useful.
Companies frequently have unfilled positions that they do not want to actively promote or recruit for for a number of reasons. They simply prefer to identify an internal candidate for the post, which is one of the most frequent justifications for this seemingly conflicting strategy.
The Solution
You must look into the untapped job market in this circumstance. There are many ways you can take advantage of this term, which is used to describe positions that are open but not announced to the general public.
The quickest and most efficient method is to get in touch with the company directly. If you can acquire an email address, contact their HR department and ask if there are any open opportunities.
Unaware About Your Strengths & Weaknesses
It goes without saying that during a job interview, you will be questioned about your strengths and shortcomings. It's one of the topics that prospective employers bring up most frequently.
Therefore, it's important that you can give a good response; in other words, you shouldn't simply give a list; you should also show that you know how to make the most of your strengths and how to strengthen your flaws.
The Solution
Performance evaluations are a great way of learning about oneself. Your accomplishments will be listed in an effective evaluation together with your strengths, shortcomings, performance goals, and progress toward reaching those goals. However, there are several career aptitude assessment tests available online to help you evaluate your strengths and shortcomings if you don't have access to performance reports.
You're Giving Interviews But No Offers
It is really upsetting to consistently interview for jobs for which you are qualified yet receive no employment offers. As you continue to wait, your irritation grows and you start to doubt whether you will ever get hired. You might even think about applying for jobs that you are overqualified for at this point.
Usually the candidates who are confident, qualified, articulate, and likeable still don't receive an offer are typically ranked second or third among all applicants. They require a strategy for moving themselves into first place, and it frequently involves a small push.
The Solution
It's possible that you're not following up if you're getting interviews but no offers. After your interview, the follow-up should start.
Sending a quick "thank you" note to each person you interviewed with at a workplace via email is the first step. The outcome of this could determine whether you are invited back for a follow-up interview or even if you are given the job.
And it's completely fine to get in touch with the company again if, despite sending your "thank you" letters, you haven't heard back from them after an appropriate amount of time has passed.
Even when you're actively looking for a job, it often takes between three and six months to find a job. And that's frequently due to the various challenges you'll probably run into. However, the information we've provided here, you'll be able to significantly reduce the time it takes you to find a job since you'll be able to quickly identify the difficulties you're encountering and find solutions to them.