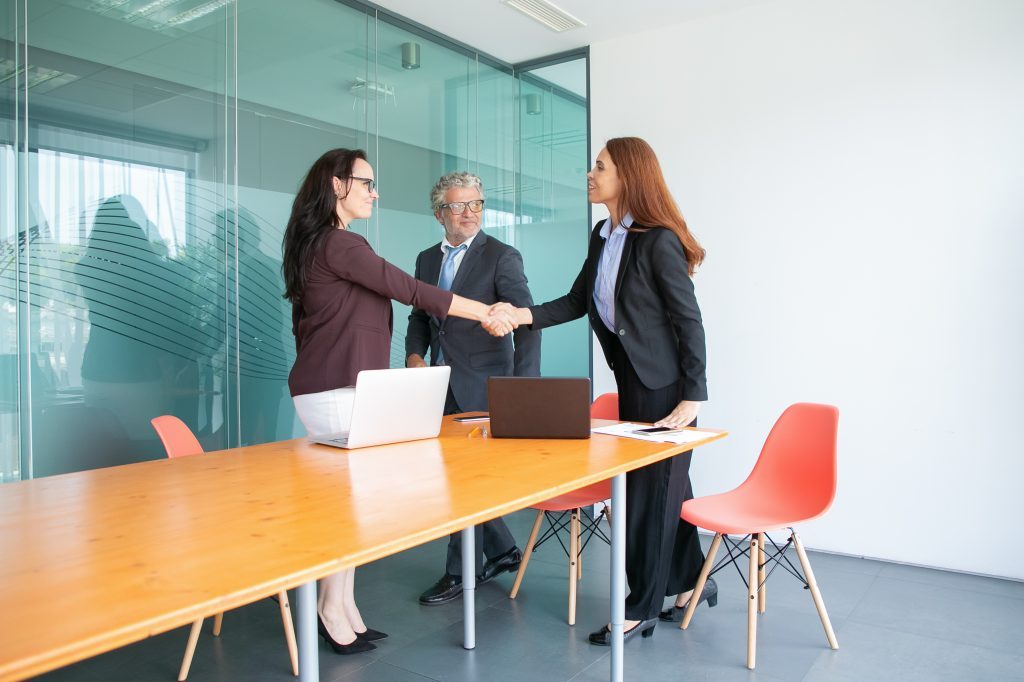 Job interviews, whether they be for experienced candidates or freshers, never cease to be scary. When you are faced with a direct question and are asked for a "self-introduction in an interview" you might find yourself a little short on words. Self-introduction in an interview is never an easy thing as you don't know where to start or what all to include.
Many people confuse it with the famous "tell me about yourself". However, these two questions are entirely different and require different approaches. While with "tell me about yourself" you are expected to stick to answers that are above and beyond your resume, yet resonate with the working of the company, the best way for self-introduction in an interview for experienced candidates gives you more liberty to explore all aspects of the answer.
Confused? Don't worry! Understand how to answer this question in detail with self-introduction in interview for experienced candidates sample.
Self-introduction in an interview for experienced candidates
Talk about yourself
Tell the interviewer your full name and where you are from. Build on what makes you who you are.
The important thing to remember here is that you need to act and appear confident. That means, sporting a great body language and looking the interviewer right in the eye when you answer the questions.
Give a nod and smile every now and then. Sitting scared won't do you a lot of favours here.
Stress on the professional background
As an experienced candidate, your professional background should be highlighted to make the right mark.
You should delve into the kind of work you did for your last company, the position you held and how you helped them ahead in the business. Talk about your contribution and the difference that it made.
Talk in a descending manner, with the name of the latest company coming first and stressed on. If you have some big names that you worked for, then put them on the top of your list.
Talk about your accomplishments and hobbies
When you are introducing yourself during a job interview, you are basically telling the interviewer how and why you should be the one getting the job. You are trying to sell your candidature and stress how you are better than other candidates.
So, talk about your accomplishments, especially those accomplishments which you think valued in the job profile you are applying for.
When you talk about your accomplishments, also draw focus on your hobbies. Your hobbies make you who you are and should occupy an important space in your self-introduction.
Talking about your hobbies also gives you a chance to tell the interviewer more than just what they see on your job resume. It is an opportunity for you to let your personality speak for you.
Introduce your family
Most people don't even think of introducing their family during a job interview. However, if you want to give a well rounded and impressive picture of yourself to the interviewer, then you should talk about your spouse, parents and siblings.
However, don't drool or keep talking about them through the interview. You just need to introduce them briefly so that the interviewer knows what kind of relationship you share with them.
Furthermore, you can pick up any quality that you specifically admire in them and have learnt from them and talk about how you can bring it to the job.
Talk about things you want to achieve few years down the line
Don't restrict yourself to the now. While it is a great idea to keep your head firmly in the job interview, you should also talk about what your plans are for the future.
Tell the interviewer about where you want to see yourself in the coming years, talk about your goals and ambitions. The interviewer should see you as an ambitious person but not someone who is ruthlessly over-ambitious.
Talking about the things you want to achieve and dream of will obviously paint you as a passionate individual who is ready to take up the challenge of a new job.
When you are looking to give a self-introduction during an interview, keep these interview tips in mind. However, you can always see what works best for you and add and subtract the tips accordingly.
Whatever you do, remember to keep calm, stay confident, focus on the job search and rock the job interview.