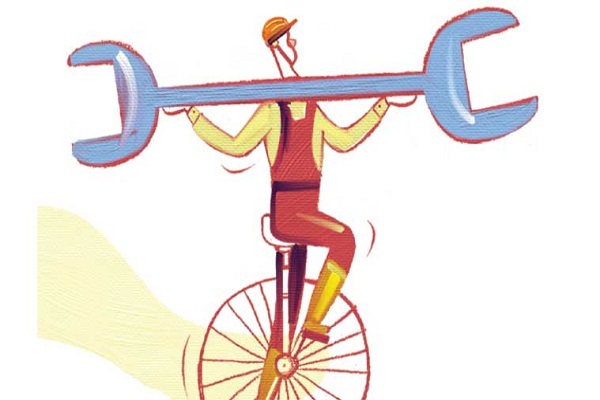 We all know that India is the second largest populated country in the world, but when it comes to the youth population, India tops the charts with the highest youth population in the world. However, with this feast, comes a major responsibility and concern; Employment.
According to a report, close to 30 million youth in India is unemployed, which is certainly a big concern for a country's growth plan.
Under the recently launched Pradhan Mantri Kaushal Vikas Yojna, the government has taken an initiative to provide skill training programs to the students in their final year of college or who have recently graduated, in order to expand their options of getting employment.
However, what plays a very important role in making this initiative a success is a proper assessment test of the candidates. Skill assessment tests are conducted to ensure that a candidate is at par with the industry requirements and is well prepared to begin their career on a high note.
Aspiring Minds is the largest online assessment platform in the country which is actively helping in making the initiative a success and help the candidates get the right job opportunity.
Aspiring Mind's highly competitive working model helps a candidate all the way from assessing their skill level to getting them the best-fit job, using their signature online tools; including MockAI and Resume Buddy.
"Proper and legit assessment of a candidate is very important as it not only helps the candidate to understand their strong points and decide their career in a better way but also help organizations in finding the right match for their job profile.", says Mr Varun Agarwal, Co-founder and CTO, Aspiring Minds.
Doordarshan, in their regular program "Aap Ki Baat", did a cover story on Aspiring Minds and how the organization is helping in improving employability index through extensive skill assessment test. Watch the complete video below;