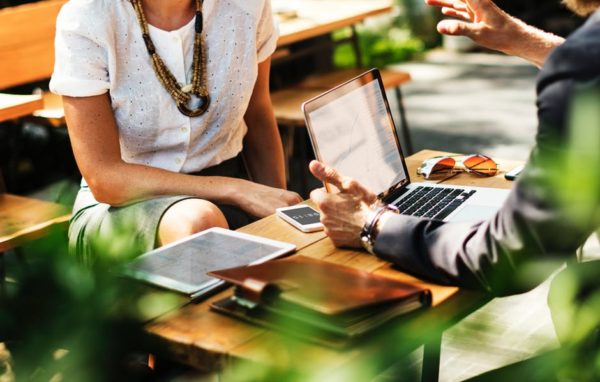 You might have heard your elders say that you need to stick around in a job. Of course, those pieces of advice must have sounded very redundant at that point. However, frequent job changes, when you go for further job interviews can really stand sore on your job resume. And, unless and until you don't know how to explain those frequent job changes, your position in the company you are interviewing for might be in trouble.
So, in this article, we try to break down why the question of frequent job changes is so important, what the interviewer wants to know through it and how you can handle it.
What does the interviewer want to know?
When your job resume shows frequent job changes, it is only natural for the interviewer to assume that you are a bit flighty. It says that you cannot be relied on, irrespective of whether that is true or not.
Companies look to invest in employees who will stay for some time in the company. When you join any new organisation, the company invests its time and resources in helping you grow and understand the work. As such, it is only natural for the interviewer to look for some stability in the person they hire. And, in such cases, frequent job changes work against you.
However, though it might be difficult to explain frequent job changes during a job interview or even on your job resume, you can still get away with it. How?
How you should handle the question
Be honest
Sometimes you cannot help but change jobs because external circumstances force you to do so. If the company you were working for closed off the project you were working on. Or say the startup you were part of didn't take off properly and you were asked to seek a job elsewhere, then that will obviously mean that you won't have the necessary "stability" to speak for you.
You might even have changed jobs because you were not sure what you wanted and tried a few things before finding your true calling. As such, honesty can be the best policy that you can adopt to get out of this situation.
Focus on the skills you have acquired
Every new job comes with its own set of challenges. You are expected to learn certain new skills and given the opportunity to look at the same thing through a different lens every time.
Talk about these things, and what you have learnt from these frequent changes. The skills that you have acquired and accumulated and which you can now bring to the new job. Frequent job changes also mean a lot of experience of working in different environments. So, talk about that during the job interview. Highlight the positives!
Talk about your dreams and ambitions
No one wants to hire a person who does not have any long-term dreams or goals for himself. So, talk about where you want to see yourself in the next five years. Talk about long-term goals and commitments. Draw the interviewer's attention on what you are trying to achieve with this job that you have applied for.
Frequent job changes paint you as a person who is restless and can't stay committed. You need to change that image and ensure the interviewer perceives you as a person who can stay put in a job.
Assure the interviewer that you want to stay in this job
Use the right mix of passion, enthusiasm and zeal to tell the interviewer that you want to stay in this job. The recruiter will automatically assume that you will leave the job as soon as you get such an opportunity for your history says that. However, you need to tell the interviewer that that is not true.
Tell them how you want to take up this job and are ready for a long-term commitment. Talk about the potential and growth that you see for yourself by working here and staying here for a longer period of time. And, be prepared to explain why this job is different from others and you won't leave or hop jobs again.
During a job interview, you need to understand what the interviewer is looking for before you frame your answer. While confidence and having a great body language is the key, so is honesty and knowing when to play things to your strengths.