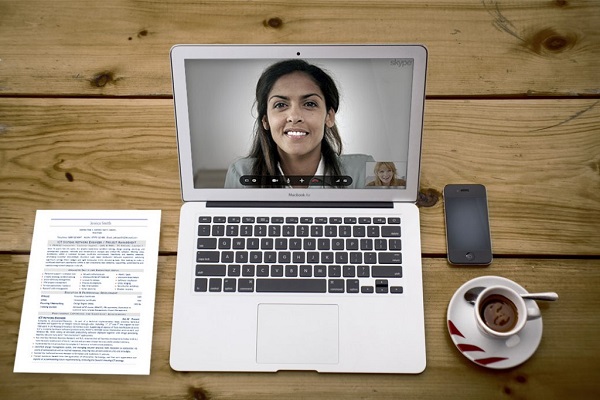 Video interviewing is the boon of the technological innovation. Video interview helps us appear for job posts without the need for travel and hectic scheduling of interviews. With just a few clicks, you can apply for a job post that is thousands of miles away. However, there a few things that are needed to be kept in kind before appearing for the video conference.
Check your computer
Be it a laptop or a desktop, make sure to get all your technological equipment fixed. Sudden and abrupt interruptions are considered as a minus point. If you are not sure of your own computer settings, get help from a friend or a mechanic who can set up the video chat settings. Check with the microphone, camera, so that it is maintained at an eye level and familiarize yourself with all the buttons and keep the volume settings steady and balanced. Make sure no technical issues abruptly appear during the conference.
Dress properly
Even if it is not a face to face meeting, people often consider this as an informal interview. Many do not care about the trousers because the bottom half cannot be seen. Dress completely and properly, because it will give you the full-fledged confidence.
Check the background
Check with the surroundings as they can be distractive and annoying to the person sitting across you on the computer. Make sure it is a light colored wall with nothing provocative written anywhere which can be seen. A room with better sound proofing is suggested. Loud traffic noises and dirty clothes scattered all over can be a big minus point. It is often noticed that family members such as children walk in during the video interview, so it is suggested that the interview should be done in a closed bedroom, or study room.
Speak loudly
It is suggested that you do not whisper during the interview. It has been noticed by a lot of interviewers who say that people often give interviews from their current job and whisper so that their bosses do not hear them out accidentally. This shows that the person did not have the basic courtesy to go outside or go home to schedule the interview. If the interviewer is not able to hear you properly, it will be very awkward for both of them to communicate with a lot of 'What?' and 'Repeat Please'.
Check with the lighting
Poor lighting will kill your video interview. A proper source of light shining on the face of the interviewee will brighten up the candidate and enhance the interview's quality. The interviewer will be impressed with the candidate's dedication towards the interview. It is often suggested to powder up your face to make it brighter on camera. Better the lighting, better the quality of the interview. So fix the lighting because is in your hands and you can make them better with your own actions.
Video interviewing is easy when you have the grasp of technology and how to handle the basic working of everything related to it. To be more prepared for it, you can try Mock-AI and gain a real time interview experience. With quick questions, detailed analysis and through examination, this sister product of AMCAT can help you both in the long and short run.
You might find this helpful: