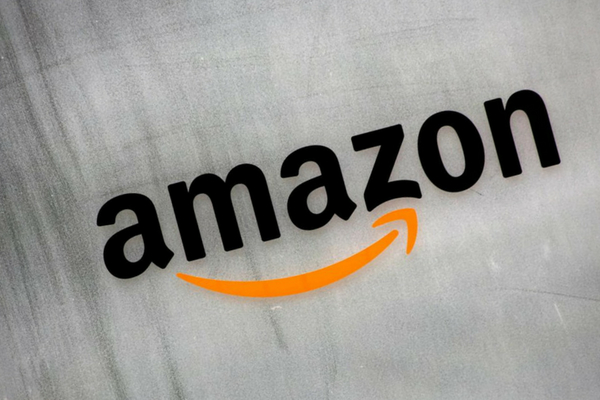 A job with Amazon is such a prestigious thing. The name of the brand in itself is enough to give you the job satisfaction your parents always craved for you. As such, it comes as no surprise that this online retail giant receives thousands of applications each month and hires a good number of candidates for various roles every year.
Getting a job with Amazon seems like such a dream that you would love to achieve. And, for that, you need to work extra hard and prep up for all possibilities, whether it be regarding job interviews or resumes.
But how exactly do you land a job with Amazon? Let's find out…
The campus placements
If you belong to one of the top tier colleges of India, then chances are that Amazon will come to your campus to hire the best minds in the field. So, that saves you the trouble of applying for an Amazon job through off-campus placements.
However, it takes a lot of skill and hard work to crack any placement and that is why, you should pay extra attention to your core subjects. If you know enough to pass the exams with an 80% but lack core skills, then Amazon's recruiting managers will see right through you and you won't get any further chance to prove your worth.
So, start by working on your core skills. If your concepts are clear, then you will be able to handle any question easily and come up with an impressive answer.
Another thing that you should immediately start working on are your interview skills. You can browse the internet and look for common questions asked during Amazon interviews and additionally prepare for common interview questions and answers.
Off-campus placements
Not everyone has the privilege of a tier-1 college and therefore needs to apply for an off-campus job in Amazon. So, you must gather some information on how to go about it.
Look for recommendations
The best way to go about it would be to expand your network or get recommendations.
If you know someone who is already working for Amazon, then you can ask them to recommend your name for the position you want to apply in.
Recommendations work great with Amazon and are really effective in getting you an interview offer.
Apply through online sites
Another way in which you can apply for a job with Amazon is by following them on LinkedIn and keeping an eye on the job openings. In fact, you can also build a larger network through LinkedIn and possibly get a referral.
You can also apply for Amazon jobs through the AMCAT jobs portal. AMCAT has hosted Amazon jobs in the past, and will most likely do so in the future too.
However, the catch with applying both through LinkedIn and AMCAT jobs portal is that you need an impressive AMCAT certification to attract the recruiters. That is, your AMCAT score should be exceptional.
To ensure that your AMCAT score is that good, you would need to follow a strict AMCAT preparation guideline and take tests to test your readiness for the exam.
PrepAMCAT is one such important AMCAT preparation tool that can really aid you in your quest to score wonderfully in the AMCAT exam.
Go to Amazon.jobs
You can also check out the Amazon.jobs section and apply for jobs directly at their portal. You can further choose the location of your choice and check out the jobs available and apply accordingly.
To apply for jobs here, you need to upload your job resume and be ever prepared for the job interview.
Your job resume plays an important role as it is your first line of communication with the recruiters. That is why it is advised that you should pay special attention to it and not rip it off the internet but take professional help to come up with a great resume.
There are numerous sites like Resume Buddy that can help you here. All you need to do is upload all your information and choose the kind of template you want and your job will be done. However, the template you choose and the information you provide should be relevant.
Having a three-page long resume won't do you a lot of good if the information given doesn't coincide with the job profile you are applying for. So, stick to a brief history of your educational background but pay special attention to your skills and any relevant experience that you might have.
Once you have submitted your resume, you can track the status of your application online. If your application is accepted, then you will be called for a job interview and asked to provide relevant samples of your work.
Of course, if you have some published works in your name then it is always a great idea to attach the link with your job resume and skip this step altogether.
For the interview, you can check out Amazon's section on "in person interview" and "phone interview". Go through what they have to say about the interview process and make note of it in advance and start practising accordingly.
Mock-Ai and other sites can help you a lot here. However, with Mock-Ai you get a chance to not just test your skills but also material on how to work on your interviewing skills better and do better in the future.
When applying for a job with Amazon, you will need all the help you can muster with a great deal of hard work sprinkled with some luck. So, get going and get applying and get that Amazon job you so want.
Note:

Instead of opting for prepAMCAT, Mock-Ai and Resume Buddy individually, you can go for AMCAT Premium and enjoy the benefits of all three products at a great and highly discounted price.