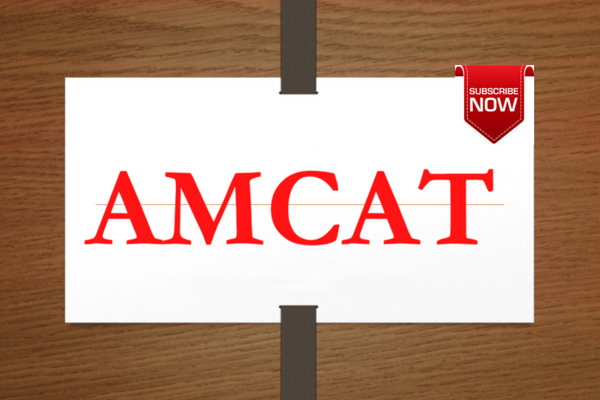 Has it been over a year since you gave the AMCAT exam? Or is your subscription nearing an end and you are confused whether you should renew it or not? Renewing your AMCAT subscription comes with a truckload of benefits.
What are these benefits and how you can enjoy them is something we will delve deep into through this article. But first, let's see whether you should renew your subscription or give the AMCAT exam again!
AMCAT subscription renewal vs. re-taking the test
Renewing your AMCAT subscription is a great option but not when you have not scored very well in the test. If you AMCAT score is low then taking the test again might be a better and more fruitful option for you.
Most companies have a minimum criterion on how much they expect the ideal candidate should have scored in each module. Some companies focus more on language and aptitude while others look at your core skills.
It all depends on the job you are applying for. Say you want to go in the communication sector or are looking for an HR job. In such a case, your language and presentation should be impeccable. So, if you have scored well in other modules but not so much in English language and comprehension, then you might want to take the test again.
However, if you are happy with the score and the percentile is above 90% then you can just renew your subscription and enjoy all the benefits of AMCAT.
How AMCAT subscription renewal can boost your career
The main motive of the AMCAT test is to bring you and the recruiters in the same frame and allow them to take note of your skill sets. And, for that, AMCAT provides you with a certificate.
You can use the AMCAT certificate as a testimonial of your skill sets and display it proudly on your LinkedIn profile or even on your job resume.
The AMCAT certificate highlights your key skills and brings you to the notice of the recruiters. If they are looking for someone with your skill sets then you have something already in hand to show them and prove your worth.
Apart from that, if you are actively looking for jobs, then you must (and we cannot stress enough on this) renew your AMCAT subscription. Why?
The AMCAT jobs portal hosts a lot of job opportunities on a daily basis. There are big and small names associated with AMCAT who regularly post for job openings on the AMCAT portal. When you are actively looking for a job, you can apply to these companies and wait for the interview call.
Similarly, even if you are not actively looking for jobs but you can keep an eye on better job opportunities and be ready to take the plunge whenever something pops up that interests you.
That means, that even if you are looking to upgrade your job, then renewing your AMCAT subscription might be a good way to go about it.
Let's assume that you are working somewhere currently but the pay is not that good. Or even if the pay is good, the company environment is not something that is to your liking or you are looking to switch to a bigger brand name.
As such, won't it be a fabulous idea to know exactly which companies are hiring or how much they are paying and where you can apply and so and so forth?
Renewing your AMCAT subscription can be a very smart move as you get all the benefits of AMCAT for one more year. And, our data prove that over 80% candidates get job interview calls even after one year of giving the AMCAT test. So, we wouldn't say all hope is lost for you if you are not where you want to be. In fact, it might be beginning of something new and better.