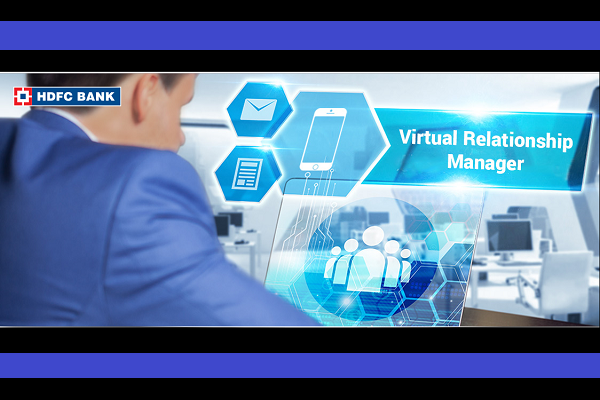 Looking to begin your career with a top Indian bank? Look no further than the AMCAT! We partner with the best private banks in India and help them recruit fresh talent for various profiles.
Fresh off the heels of a major hiring drive with HDFC bank, it gives us great pleasure to announce that the results are out – the first set of job offers have been rolled out to selected AMCAT takers. This drive was one among the many which are on the anvil.
Jobs in HDFC Bank
HDFC, one of the premier Indian banks, is actively hiring for the role of virtual relationship manager, across many Indian cities. The bank is looking for graduates keen on starting their career in the banking industry and is open to hiring candidates with 0-2 years of experience in sales and relationship management.
In a recently completed hiring drive, HDFC rolled out 13 confirmed offers (for virtual relationship managers in New Delhi and Mumbai). 50 more offers are expected to be rolled out soon for candidates across India.
These candidates include students from diverse backgrounds – not just B.Com and MBA aspirants, but also engineers with a keen interest in banking. One such candidate Sneha Iyer, talks about her experience here: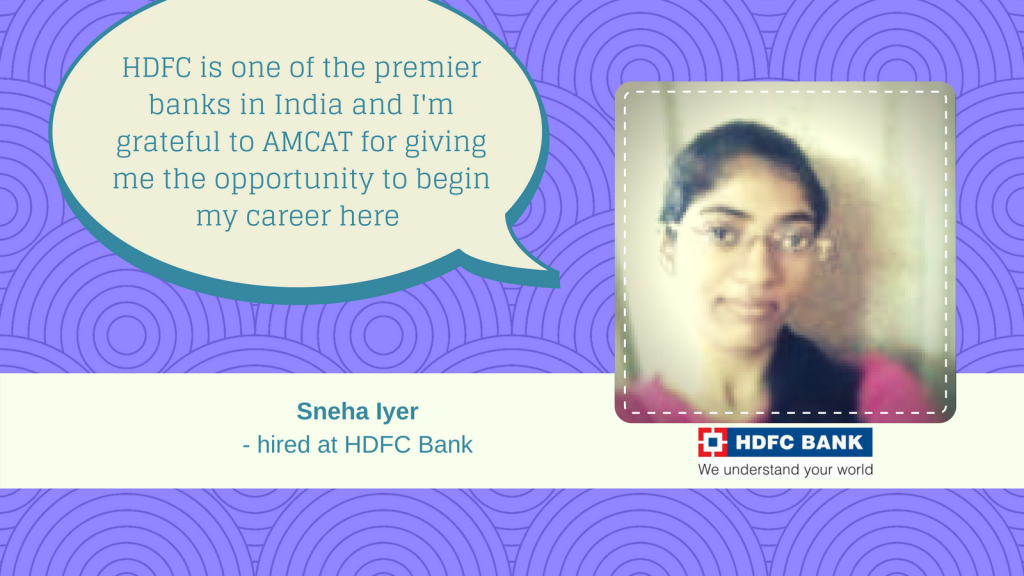 HDFC mentions that they're looking at hiring more candidates for this particular role and will continue these hiring drives across all major cities in India. If you're keen on this role, then simply apply on the job post with a valid AMCAT score and if shortlisted, HDFC will call you for a face to face interview.
AMCAT and HDFC bank – The association
On a corporate level, the association with HDFC bank is a long-standing one. We had recently taken up a joint exercise with the bank to hire 250 candidates in a single day!
We helped HDFC assess over 1500 candidates, deliver immediate results, match them to the best-suited open positions and make the job offers.
"…This tremendous achievement would not have been possible without the incredible support extended by the Aspiring Minds Team. Right from procuring equipment at the last minute, to seamless assessments and reports, and overall coordination support",
– says Beejal Das, Head Talent Acquisition, and Development Strategy at HDFC Bank.
You can read the complete testimonial here.
Want more on banking jobs? You can also read about how we've helped Axis Bank with their Young Bankers Program here and how ICICI Bank has recruited candidates for various roles through the AMCAT.