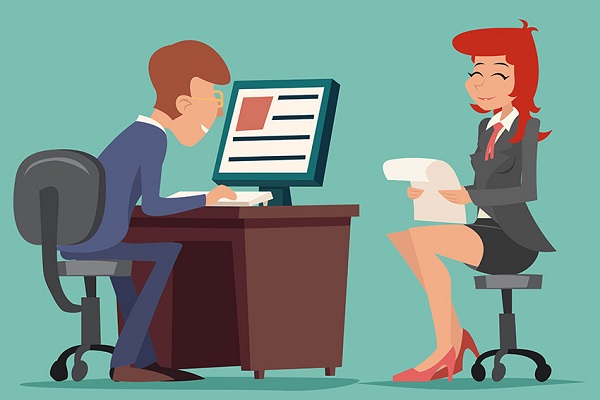 Scared of the upcoming job interview? Here are some interview questions asked during Flipkart, Infosys and Airtel interview and here are some interview tips to help you on and guide you on how to handle them.
"Tell me about yourself"
– asked during Flipkart interview
When the interviewer asks you to tell them about yourself during a job interview, they want you to not quote your resume but tell them who you are. What makes you the person you are? They want you to talk about your achievements but not in terms of dates or numbers.
You should sprinkle in some professional as well personal qualities that make you unique. You can also talk about the skills that make you perfect for the job you are interviewing for.
"What are your hobbies?"
– asked during Infosys interview
"What are your hobbies?" This is one of the favourites amongst all HR interview questions. Though it might sound easy but this question can put you in a fix. What do you tell the interviewer, especially if you have no hobbies that match up to what the job profile is all about?
In such cases, instead of giving a generalised answer like your hobby is playing or watching T.V, delve into specifications. Talk about something specific that qualifies as your hobby, like photography. Talk about your passion for it, the people you look up to, the kind of lens you use and take the conversation up from there.
"Where do you see yourself in next five years?"
– asked during Bharti Airtel interview
This is not a trick question asked by the interviewer to see if you can be after their job and move to usurp them. The question can also be to judge how stable you are as a person and whether you can be trusted to stick around and contribute to the goals of the company.
Answer the question keeping in mind the duration you must contribute to the job and your work. Talk about the bigger goals but ensure they coincide with the goals of the company.
"Why should we hire you?"
– asked during Infotech interview
"Why should we/I hire you" holds a lot of potential and is the best chance for you to prove your candidature and talk about who you are above and beyond your resume. However, to answer this question you must also do a little research on the company and keep the job description in mind.
Bring out your strengths in such a way that they speak how you are a perfect fit for the job. Tell the recruiter that you are a strong-willed team player. However, don't come off as cocky and don't try to show off while answering the question.
These are one of the few interview questions asked by these leading MNCs. To nail every interview you must be aware of your strengths and weaknesses and that can only happen if you practice. So, dig into online portals and get your interview giving skills on the right track and get the job you desire.