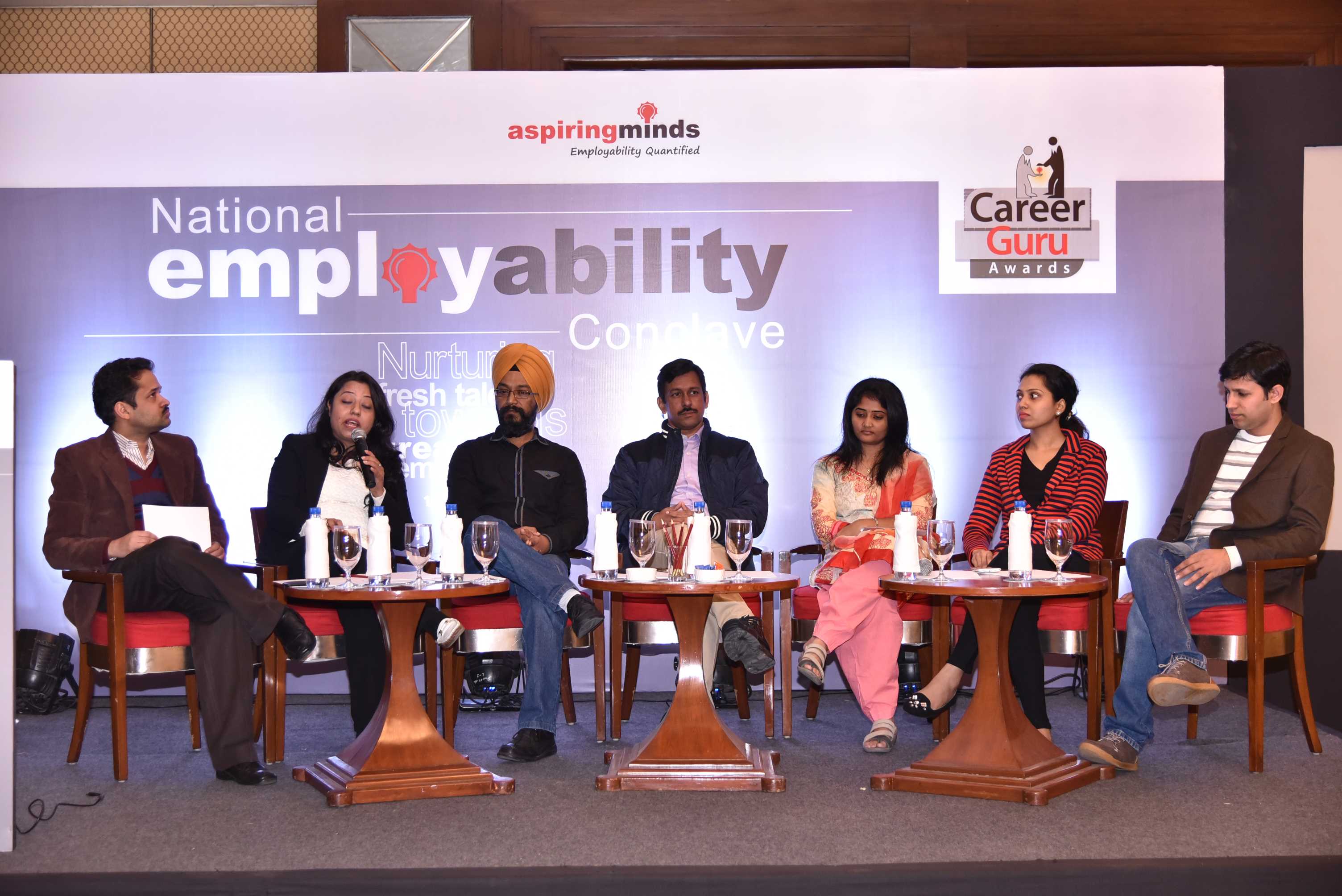 Hiring trends from the industry, updates on skill development courses and more internships for their students – these are the demands that college placement cells have from Aspiring Minds, the brand behind AMCAT.
In a recent connect with talent processing officers (TPOs) from select North India colleges at the National Employability Conclave, Delhi Chapter, these were some of the most common requests we received from the crowd. The event, the sixth of a series of such conclaves in 2016-2017 aimed at bringing together ideas, experiences and opinions around "Bridging the Employability Gap" in the country. The event also saw the company appreciate the efforts of those training and campus placement officers, who have given outstanding contributions to building and nurturing the employability ecosystem.
National Employability Conclave, Delhi Chapter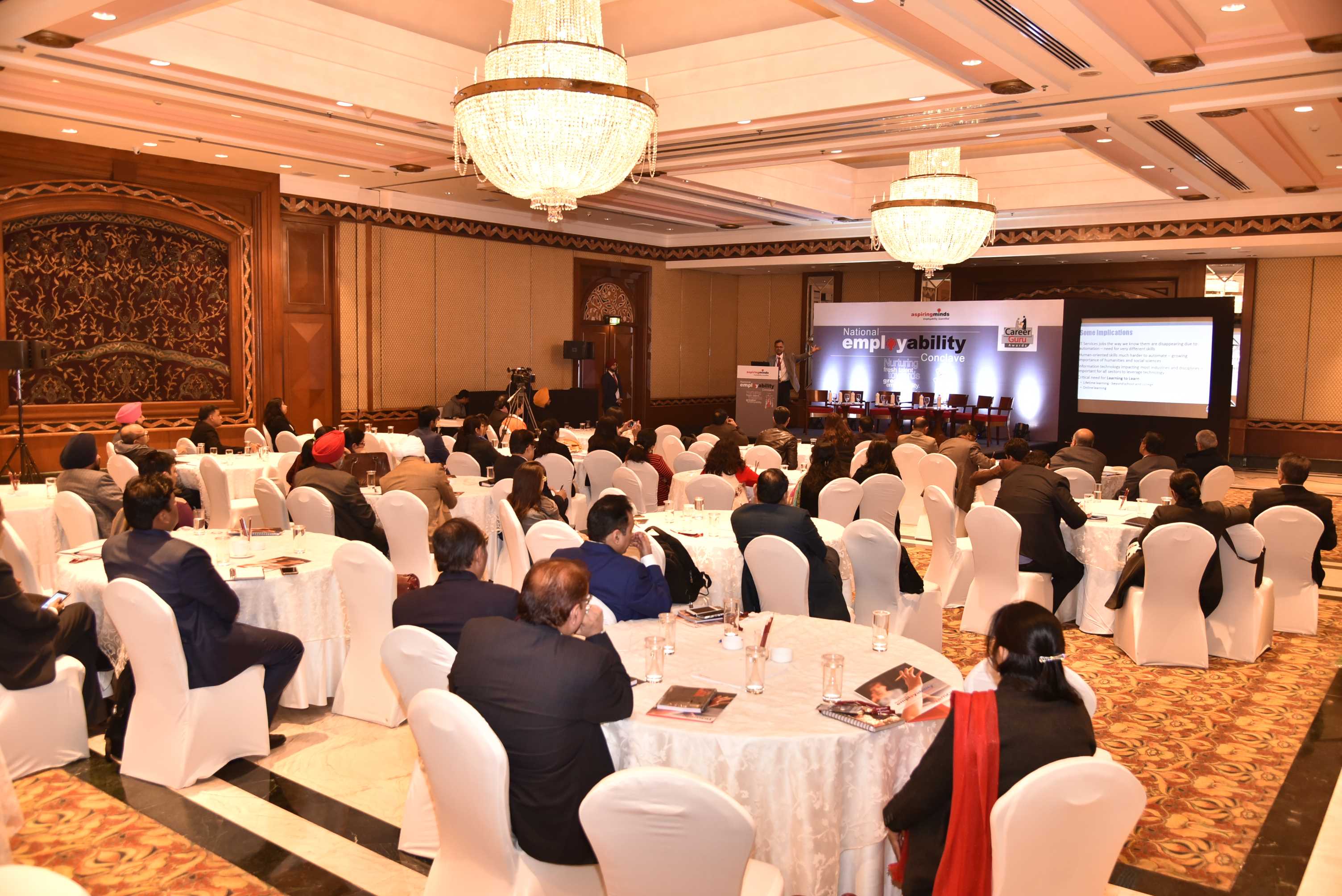 Organised by Aspiring Minds, the Delhi Chapter of the National Employability Conclave, took place on Thursday, January 19. Focussed towards bridging the gap between academia and the industry, it saw a panel discussion between Ankush Minocha, Marketing Head-Global Campus Hiring Team, Wipro, Vanalakshmi Korrapati, Head of Operations, AtDrive, Harvinder Singh, Founder, KMSG Technologies, Alok Tiwari, Country Head, One.com, Nupur Jain, Head of Recruitments, Wingify, Manish Gupta, Co-founder and CEO, Yen4Ken, Amit Yadav, Co-founder, Josh Technology Group and Sonalika Prasad, Sr. Manager – HR, Bajaj Capital.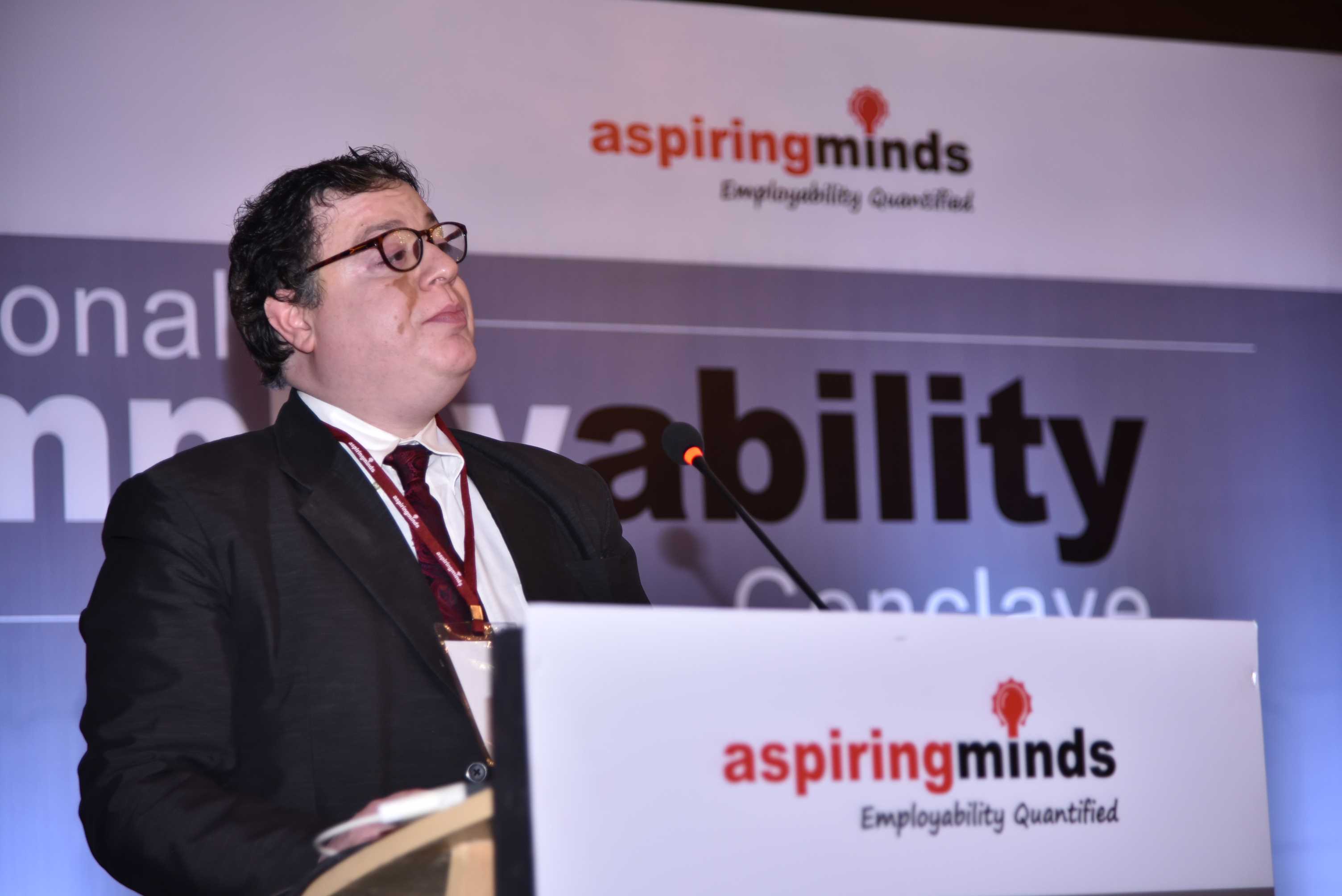 Ankush Minocha spoke at length on 'From Classrooms to Boardroom', discussing how "Colleges should aim to produce leaders, rather than professionals". He also insisted on the importance of Behavioural Science as a subject for today's students.
Meanwhile, Manish Gupta from Yen4Ken spoke about 'Utilising Online Learning in Educational Institutions to Improve Learning Outcomes'.
The Viewpoint from the Colleges: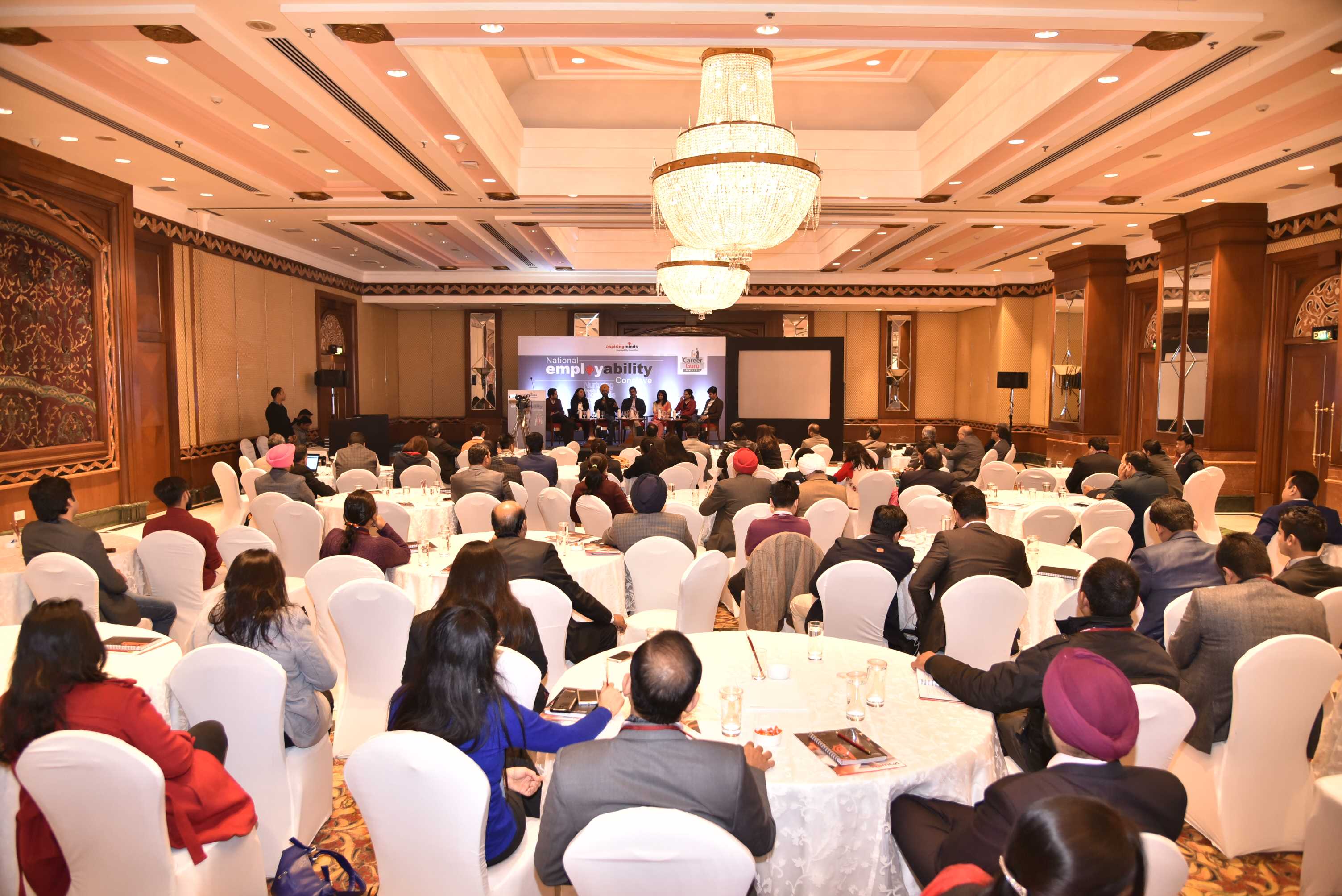 The session also saw opinions from the Colleges' end, with TPOs discussing what they wanted from the industry in general, that would help them better prepare their wards for the ongoing campus placement season. Here is a snapshot of what they are asking for:
Suggested Skill Development Courses
Most Talent Processing Officers from Campus Placement cells requested self-help measures for their students in a bid to have them better prepared for a slew of companies visiting this season. In this light, the highest demand was for suggestions of skill development courses, which could better prepare students for employment opportunities in 2017.
Information on Hiring Trends for Companies
College Placement Cells are preparing students for the campus placement season. Hiring Trends and Employability Outlook are the most basic of these preparations – they let them know which opportunities to make the most of and how the students should present their resumes to recruiters.
Internships for Students
More internships, more campus placements and fresher jobs – an obvious demand from college placement cells, striving towards 100% placement. However, in comparison to the demand for information – for skill development courses and industry outlook, this stood at a dismal third – with only 14% respondents indicating it as their chief expectation.
Interaction with Industry Professionals
A one-on-one interaction with industry professionals is a promise that brings campus placement officers to events like the National Employability Conclave. The networking opportunity lets them connect one-on- one with company HR cells and recruiters and work on possibilities to bring them to their colleges.
Platform for Conducting Webinars by HR Leaders:
Webinars offering industry learnings are some of the promises that a campus placement cell provides to students in their college. And what better way to achieve this than a matching point between the two sides, like the National Employability Conclave organised by Aspiring Minds.
In fact, at the end of the conclave, the 100+ invited TPOs (including directors of several educational institutions), welcomed the event and rated it at an 8.5 out of 10. They maintained positive views of AMCAT as well as the Campus Analytics Report that they received.