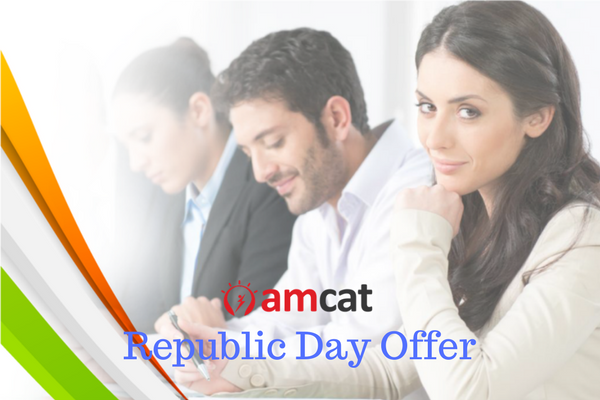 Streaming the parade telecast? Or taking all chances to bask in the tricolour wave enveloping the nation today? Then let us be the first ones to wish you a Happy Republic Day.
India marks 68 years of being a fully functional Republic today, with a codified constitution and high regard for personal rights and laws – though the implementation part has seen both highs and lows. And we're not done yet – we continue to march on towards the horizon, with the sentiment of 'Saare Jahan Se Acha' (if not the complete tune 🙂 ).
To ensure that your remain focussed on your path, we implore you to understand your employability and then step into the job market. For this, we bring you the AMCAT Republic Day Offer – a one-day site-wite waiver of Rs 100 on booking the AMCAT test on this glorious day.
Wondering how to get it? Simple! Schedule an AMCAT test today, with the code REPUBLIC and get a flat Rs 100 waiver – it's that simple.
Excited? Then take a chance towards self-assessment and see your confidence improve. Click on the button below: