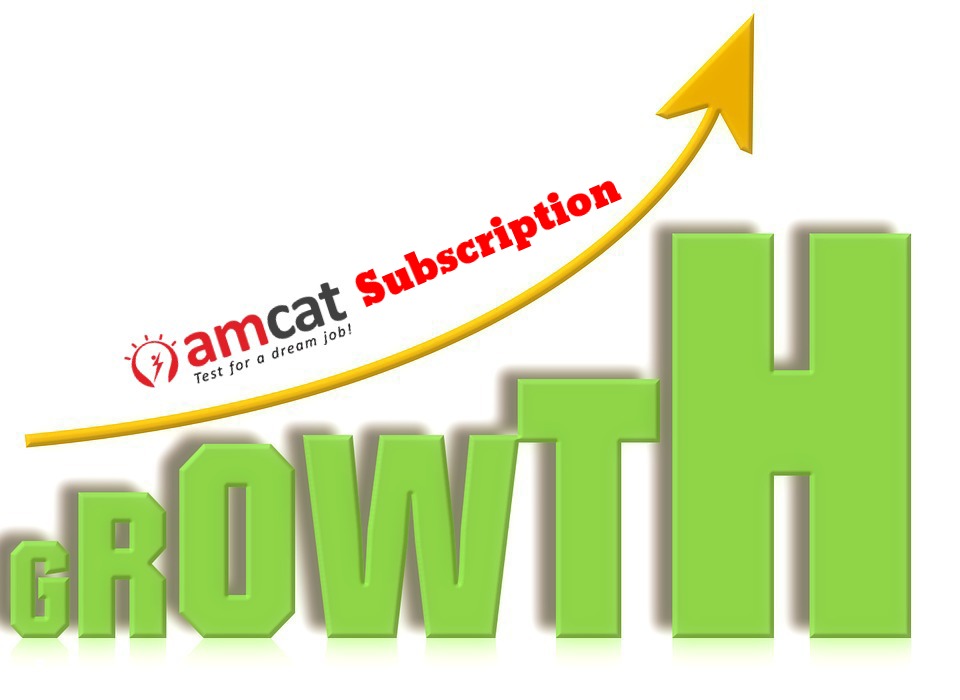 If you signed up for amcat and appeared for the amcat exam last year, your amcat subscription renewal is most likely due in the coming weeks.
And, like all other big decisions in life, you may have your doubts about the amcat subscription renewal too.
It is justified for you to question the relevance and most importantly the benefits of this renewal scheme given that it is a paid subscription.
In today's times when job hunting is such a pain, amcat has helped open doors to newer avenues and job opportunities for freshers that may have slipped through the hands otherwise.
However, now that you are familiar with the importance of amcat exam and attaining a good amcat score, we will take you through the additional benefits of amcat subscription renewal. Thereafter, it is your call to grab or let go off the most vital opportunity in your professional career.
Benefits of AMCAT subscription renewal
The students who appeared for the amcat exam last year need to make the tough call of whether to renew the last year's amcat score or take the test again. It is a fairly important choice as it greatly affects the quantity and quality of job opportunities that come knocking their door through online amcat job portal.
So, without any further ado, let's dive into some of the most obvious benefits of amcat subscription renewal;
The glorious score from the previous year
If your amcat score from last year is bright and shiny, you most likely want to continue showing it off. All the hard work and effort pooled in amcat preparation finally ended with flying colors. In such a case scenario, you must definitely renew your amcat subscription. This is because the amcat subscription renewal allows you to carry forward your amcat exam score from the previous year. The other alternative to renewal is appearing for the amcat exam again in which case you will have a new score which may or may not be better than the last one.
The stakes are higher when you decide to reappear for the amcat examination. But with renewal, you can happily stick to your previous score and wait for the right job opportunity. However, if your last year score wasn't as glorious as you think, you can always try another attempt.
The premium benefits
Perhaps you already know about the amcat job portal online which houses vacancies at some of the top companies in the country. The big brands like Accenture, Cognizant, Reliance Jio, and Aricent are some of the many organizations that post job listings for freshers on the amcat website.
The job seeking freshers can apply for the suitable job positions through the website and eventually land a decent, high-paying job right at the start of their career. These companies evaluate candidates on the basis of their amcat score until they finally decide to hire one out of the thousands of applications they receive each day.
When you choose for amcat subscription renewal, you get free access to choose, scan and select from all the job postings on the amcat job portal. This proves the ultimate motivate of amcat portal's existence. Its purpose is to bring together job seekers and employers in one frame.
Isn't it a win-win situation, right?
Also Read: AMCAT Preparation Guide
Moving on to better and bigger things
Upgrade and update is the new age mantra!
When you renew your amcat subscription, you are automatically allowed access to top job postings by multi-national companies. The recruiters and job seekers, both are equally invested in finding the right match for themselves. This means that not only your prospective employer but you can also deep-dive into their job role requirements, terms and conditions and core competencies.
This experience enriches students with great job market insights that help them keep up-to-date with trends. The amcat subscription renewal is chance for students to renew their candidature and skill sets matching with the industry requirements.
So, in our opinion, we would suggest you renew your amcat subscription than take the test again. This saves you money, time and effort involved in getting through the whole process of amcat preparation and examination. Ultimately, it's your career you must make a wise and informed choice.