The main scope of work of a bank relationship manager lies in handling clients and offering them help and advice on various banking related queries. Whenever we visit a bank it is the relationship manager that we usually talk to for most cases, be it opening an account with the bank or some guidance on financial investments.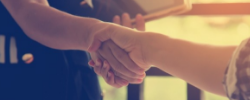 The Job Role and Responsibilities
A bank relationship manager primarily deals with retail customers and offers them banking and financial advisory. Apart from this, a relationship manager may also be required to supervise bank employees communicating with their clients. Sound financial knowledge is a must for this role.
Competencies and Skills Required
Since the role of a relationship manager is primarily focused on client handling and management, it is imperative that the person have good communication skills and amiable nature. Domain knowledge of the financial sector and products in the market is very important. The major skills and competencies needed for this role are:
Excellent communication and listening skills
Confidence and Presentation skills
Understanding and interest in financial / banking products and markets
Ability to analyze and research information
Ability to explain complex information clearly and simply
Good sales and negotiation skills
Assessment for the 'Right' Relationship Manager
The following table illustrates how various skills and personality traits map to assessments required for the Relationship Manager role:
Relationship Manager Profile
AMCAT Mapping
 Communication Skills
English: High
Logical Ability: Mid to High
Agreeableness: Mid to High
 Analytical Skills
Logical Ability: Mid to High
Numerical Ability: Mid
 Understanding of Financial/Banking products and services
Banking Service: High
 Ability to deal with stress and follow procedures
Emotional Stability: Mid
Conscientiousness: Mid to High
 Good Sales and Negotiation Skills
English: Mid to High
Extraversion: High
Emotional Stability: Mid