In today's complex business environment, an organization's adaptability and agility can become either the keys to success or the path for failure. Analysts help businesses by synthesizing external and internal data and communicating them clearly to all stakeholders, facilitators and partners.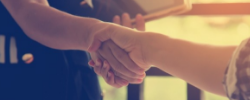 An analyst is principally responsible for interpreting data, formulating reports and making recommendations based upon the research findings. An analyst is required to understand, define and document the object of research, apply qualitative and quantitative techniques to interpret the data and present the findings and recommendations to management to help them make decisions.
The Job Role and Responsibilities
An analyst's role would differ depending on the type of company and sector he/ she is working for. A Financial Analyst would be required to study financial viability for a merger, whereas a market research analyst might be studying the feasibility of a new product launch. Similarly, a media analyst would be working on the right media mix for a branding campaign and a business analyst would be developing solutions to business problems.
In spite of the wide variations in the job description, there are some activities that every analyst is expected to work on:
Understanding and defining the problem by collecting data from various sources.
Designing and conducting in-depth data analysis using traditional and advanced methods in a cost-effective manner. Interpreting and analyzing data using a variety of numerical and IT tools.
Presenting the findings to management, preparing reports and making suitable recommendations.
Maintaining knowledge and staying abreast of news, trends and monitoring the effect on business.
Competencies and Skills Required
Employers usually do not require a specific field of study for analyst roles. Depending on the type of requirement, a background in IT, finance or marketing might be required. An analyst should have excellent analytical ability, strong number skills, and a clear approach towards problem-solving. He/ she should also possess good communication skills as most of them have to write reports or present complex concepts and strategies to colleagues as well as clients. They also need to be detail-oriented, self-motivated and familiar with the workings of the economy, business and markets. Most companies nowadays also expect analysts to at least have good knowledge of spreadsheets, PowerPoint and standard statistical packages.
Assessment for the 'Right' Analyst
| | |
| --- | --- |
| Financial Analyst Profile | AMCAT Mapping |
|  Analytical Ability |  Logical Ability – High |
|  Number Skills |  Logical Ability – Mid to High |
|  English Communication |  Logical Ability – Mid to High |
|  Domain Knowledge |  Operations, Statistics, Finance,  Pharma etc- Mid to High |
|  Trainability |  Logical Ability – Mid to High |
Assessments' Correlation to Performance
Globally, standardized assessments have been used for hiring analysts. Bench-marking studies done by Aspiring Minds- now SHL, at several KPO's and market research firms shows that Logical Ability combined with numerical ability and domain knowledge show the strongest correlation to the success of an analyst. Implementation of benchmarks on these traits could decrease the non-performers by 45% and increase the performers by 29%.

Get in touch