Where Success is legacy…..
Needless to say that G.L.Bajaj (2005), the fifth institute under the prestigious banner of R.K. group (1997), is on its glorious path of success. This Cloud-Powered Campus is not only TCS accredited but also it is the first and the only institute in northern India that has a Microsoft Innovation center (MIC). The MIC will help in skill development and entrepreneurship.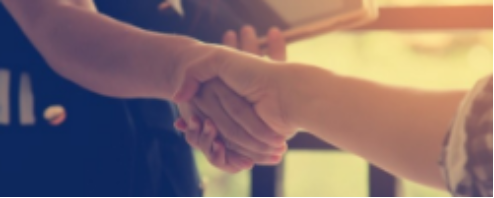 Hence, the students of GLB will get opportunities for creating employment not only for themselves but also for the students of other colleges. Chairman Dr. R.K. Agarwal, himself a Chemistry doctorate, gives the credit of this success to the innovative and proactive approach, competent faculty, robust teaching methodology and strong industry linkage.
Indeed these are the result of the carefully selected faculty, most of whom are PhDs, that year 2013 has seen G.L. Bajaj on the top of the university merit list as the institute has secured 1st Rank in MTU results (MBA, 1st sem., 13) a student named Utkarsh Srinet (B.Tech. 1st Year, 13) has secured highest marks in Manufacturing Practices and Siddharth Vibhu Pharswan (B.Tech, 1st Year, 12) has earned 3rd Rank in the University. To double the treat, G.L Bajaj has also secured 1st rank in the region in B.Tech. 1st year (1st SEM.) MTU results, 13. The efforts of G.L. Bajaj are apparent in the wonderful score cards earned by the students in various exams. GLBians have secured up to 98 % in CAT and GATE exams. Some of the students have shown their presence in the foreign universities like Kushagra Srivastava (Henley Business School, University of Reading, UK) and Isha Choudhary (University at Buffalo, The State University of New York).
Innovative and Proactive approach of GLB reflects in the research initiatives taken by the institute. It promotes research and innovation among its students by providing infrastructural, technical and financial assistance which has resulted in the wonder creations like Design & fabrication of automated solar, a 110 cc powered, limited slip differential equipped car, Preparation of Synthetic bio diesel and its performance on I.C.Engines. The recent addition in the list Production of Electricity from Ash and then making of Damp Proof Cement like substance from the waste and a Low Cost Hand Operated Charger for charging Mobiles and Accessories by Nikki Kumar Jha, Certified Junior scientist and a student of B.Tech 1st year at G.L Bajaj. Glbians are now also on Windows 8 store with their creative APPs like 'The culture of India', 'Vinnee the Phoo', etc. Glbians are working on industrial projects too. The most recent achievement is the development and delivery of Operating System 'Scosta' for Smart Card by glbians.
The faculty at GLB is also extensively involved in research and publication activities. During the last three years, faculty has accumulated a sum of 189 national and international publications and 25 books with the publications of repute. Many of the faculty members like Dr. Sudipto Sarkar (HOD, ME) Dr. Rajiv Kumar (HOD, EE) are also guiding Ph.D. students. In spite of his busy schedule, the director of the institute Prof. Rajeev Agarwal is continuing his research activities. He is not only guiding Ph.D. students but he is also a reviewer in Technical Committees of IEEE (Transaction Network and Service Management), COA, ICECCS 2013, ST 2013, etc.
G.L. Bajaj perfectly synergizes theoretical skills to promote the all-around competence of the students. A separate training department looks after training aspects with year and branch wise focus on certifications like MTA, PTC, Cloud Computing, Java, Networking, etc. Hence, the students get an additional advantage at G.L.Bajaj with additional short-term courses, workshops, seminars and conferences, which often witness the presence of stalwarts from academics and industry. The last International Conference on Fluid Engineering (CAFÉ 2013) witnessed the presence of renowned academicians like Prof. Kak, Vice-Chancellor of MTU and Prof. Gautam Biswas. The conference received grants from the public sector like DRDO and CSIR.
The institute also takes its social responsibilities very seriously. Under its corporate social responsibility initiative, 81 students are studying without paying any tuition fee. It also offers merit cum need scholarships.
Placements at GLB testify the quality of its students. During the academic session 12-13, around 90 companies visited the campus which includes industry moguls like Microsoft, Lurgi, IBM, Bosch, Protiviti, TCS, Virtusa, Motherson Sumi, etc. It is significant to mention that G.L. Bajaj topped the list of TCS with the highest selection ratio in the region for the Batch 2013. Even in 2012, 119 GLBians got selected in TCS in a single day.
The institute has also marked its presence at the international level as Wikipedia has included it among 100 Top institutes including IITs and RECs in India. It has achieved 9th Rank in the North the reputed Survey of Dataquest (December 2012) and The Week, 13 has also listed G.L. Bajaj among the top 25 Technical Institutes of India.
No doubt that the lush green residential campus built over 11.25 acres of prime land in Greater Noida, provides every possible opportunity for better learning & living.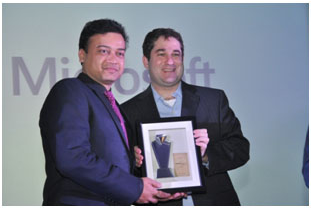 Mr. Joseph Landes, (General Manager-India Developer and Platform Evangelism, Microsoft Corporation) giving MIC Momento to Mr. Pankaj Agarwal (Vice Chairman, G.L. Bajaj).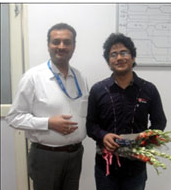 Dr. Rajeev Agarwal (Director, G.L. Bajaj) with University Rank Holder (3rd Rank) Mr. Siddharth Vibhu Parashwan.
All the best
Get in Touch!