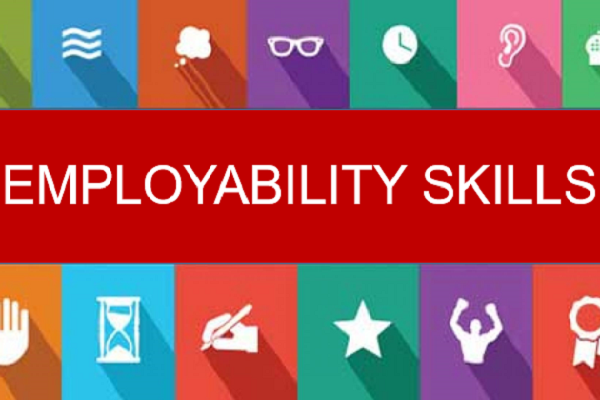 When ICICI stepped up its game and opened the first all computerized bank in 2012, many were left gaping. People didn't know how to react to this new form of revolution, now few years down the line, bank staffs are facing a crunch and the crunch comes from their poor employability skills.
For the Indian customer, which had grown up on the traditional banking system, not interacting with other human beings as they went about their routine task was much of a shock. Updating passbooks, cash transaction, balance enquiry, everything that ate up hours of a person earlier now became short and instantaneous.
However, that was only the beginning of something grand…
Today, there is no or little need to visit any bank branched. With automation on the high, people have to barely, if ever interact with bank officials. Big data, artificial intelligence, these are the terms that dominate the market.
As such, it does not come as much of a surprise that banks are looking at a serious job crunch. This huge employment sector is not looking at bots and artificial intelligence and machines to replace human labour. The only one who can survive this downfall are the people with high employability skills.
YES Bank recently cut down its workforce by 12%. HDFC also trimmed down its workforce last year and ICICI Bank is gearing up to join the rank of these two leading banks with its fully-automated networking system.
The effect of this change can be felt by comparing the data of 2015 to that of 2017, where the number of vacancies has fallen down from 25,000 to 7,880.
Banking Landscape no longer looking the same
The government of India last year pushed the people to go digital with their transactions. Banks these days are increasingly looking at a tech savvy generation to woo them and provide them with the best facilities. However, where does it leave the current workforce?
Cutting down on the workforce is beneficial from a business man's perspective. With more and more people visiting ATMs and using their smartphones to take care of bills and cash transaction, human interaction has ceased to matter so much.
Re-skilling India
Though the numbers have gone down dramatically, re-skilling is still the key as it can ready people to take on more complex tasks.
"Due to the use of technology, a lot of repetitive, mundane jobs such as data entry are being performed by machines. Therefore, employees need to upgrade their skills," said Sunil Goel, managing director, executive search firm GlobalHunt. "People must get into profiles such as product development, risk management, underwriting loans, etc."
With an increase in focus on digitalization, banks are seeking employees who are sure of their digital skills and can keep up with the changing times.
The message to that the banks are giving out to its employees cannot be clearer that this- shape up, up your employability skills or ship out.