Is work from home becoming the new normal? This is probably the most asked question in today's times. Rightly so, because as the world has seemingly submerged in the pandemic situation, remote working stands as an outstanding solution.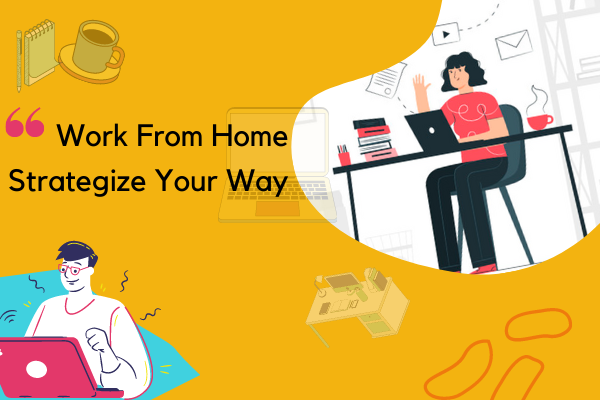 However, this is not a usual shift. Professionals are struggling in accustoming themselves to the new environment. Graduates are wondering how would they adjust to the new job with limiting in-person interaction.
However, just like everything, this situation too has two sides. What if you too can create the right space for yourself to ensure the right work from home?
Scroll down below.
5 Sure Shot Strategies to Ace WFH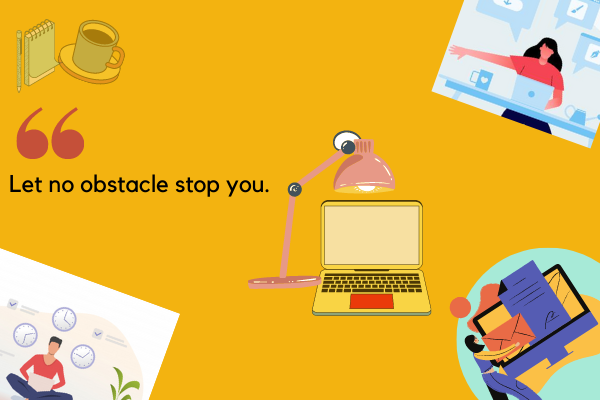 1. You don't have a professional workspace- But you can create your own
Yes, you lack an office-like space right now. However, how about you bring it home? Let technology ease your meeting and tasks. Apart from that, create yourself a small working space that will help you dedicate yourself fully to the process.
2. Don't ignore the ergonomics while working from home
The slouching backs or inactive lifestyle may lead to wrong prolonged posture which adds to unnecessary stress and drowsiness. It will result in chronic illnesses too. Therefore, take care of your posture with great care.
You can use a laptop table if you work on a couch or any other furniture. Otherwise, you can create a working set-up for yourself. For example, you can engage the following basic equipment (if possible) to create yourself a comfortable working area at home
i. Desk,
ii. Try working in natural light A desk lamp can also be used,
iii. Adjustable chair to support your posture,
iv. Keep a strong Wifi Connection,
v. You can use a portable Wifi as per your suitability.
3. Avoid personal intervention in professional life during your work from home
You see how with WFH, the difference between personal and professional life is diminishing physically. While you work at home, it becomes a challenge to identify when to work or when to balance household activities.
Therefore, it is essential to schedule your timings. Go by your standard office timelines and work in that frame only. Avoid mixing your work and chores as it will eventually slow down productivity in the long run.
4. Regular communication with the team through virtual meets
It is the most vital practice any fresher starting his/her career must employ. Good communication is irreplaceable in the working space.
Now that you cannot run through the meeting rooms to room, it is essential to employ the online strategy.
Besides the general team meeting, always make a point to communicate your points, concerns regularly without hesitating.
You can fix a meeting for the same or discuss over a phone call.
This will showcase your proactive approach and will also avoid any bottleneck later on in the project process
5. Time management towards work from home
See, scheduling your time will help you declutter unnecessary engagements which will otherwise eat your day with no significant outcome.
Hence, monitor those small breaks that may turn endlessly long. This is where the art of time management steps in. Consider dividing your task into subtasks. Have small goals instead of setting up mammoth-like expectations that will drain you in the very beginning.
With small goals, you are heading towards achievable milestones that will in turn motivate you to hop on to the next.
So, these were 5 powerful WFH tools to ensure you assail the remote working untroubled.
For any work-related assistance, we are there to help you.
Book your AMCAT Slot for a hassle-free job selection process. 
Conclusion
So you see, how important it is to create the right space while working from home. Also, the ongoing is a dire situation. So we are supposed to make arrangements that won't hold us accountable and will not affect our work either.
Since only responsible actions can overcome this situation, we hope that these strategies will help you establish a smooth working process and practice social distancing with ease.
All the best
Get in touch!