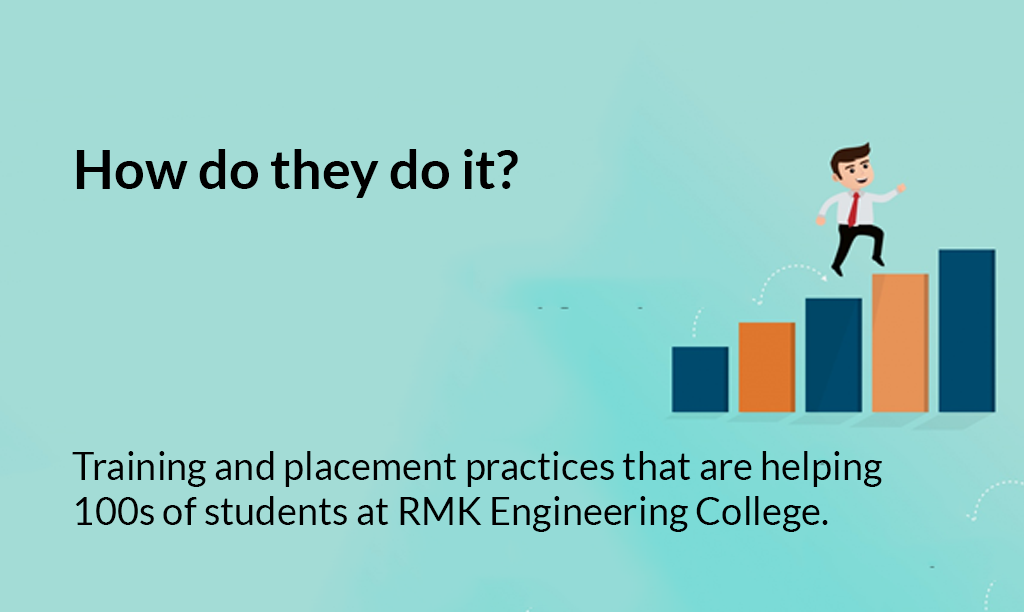 Gone are the days when campus placements were a routine hiring process with companies interviewing students on their academic knowledge. The placement practices have pre-dominantly transformed over the period of time.
With the ever growing competition, colleges need to adopt new scientific methods to help their students become job ready.
The intense competition in the job market is not a challenge for students alone, but also the colleges. With most of the chunk been taken away by the likes of IITs, NITs, and other elite as well as government colleges, other private and state colleges get limited shots on maintaining great placement record.
Therefore, the traditional approach of placement practices is not simply sufficient anymore.
Students need to be prepared well in advance to ensure any and every loophole is repaired and filled by the time they have to face the interview panel.
The academic curriculum which is created for the students fulfills the subject knowledge part, but that's not sufficient. Advanced skill assessment is equally important and necessary to make sure the students are ready to face the corporate world.
Today, AI has taken the center stage in most of the industries; even in the current placement practices. Companies, especially those operating in technology, expect candidates to be updated and equipped with current technological trends.
Thus, the preparing students for campus placements need to be technologically advanced.
And as mentioned earlier, this transformation in placement practices must begin at a very early stage of students' college time.
It could be from their pre-final year or even a year before. This leaves an ample window for assessing the results and improving the performance of the students.
Also Read: Pre-Final Year Assessments Ensure Better Campus Placements – Here's How
A very strong example of such placement practices, and how these can be super effective, is that of R.M.K. Engineering College, Tamil Nadu.
The college has been determined in making sure their students are absolutely ready to face the upcoming corporate challenges.
They have been conducting AMCAT Exams for their students from a very early stage, and have been assessing the scores to pick out the areas for improvements.
Here's what they do differently to ensure their students are ready for the AI driven corporate world;
The campus utilizes AMCAT feedback reports, indicating students' strengths and weaknesses of each student, to identify their training needs.

The students' feedback reports are shared with respective HODs.

The respective HODs mentor each student individually basis their report and help them to improve and get job ready.
We are pleased to share that it has been 5 years since we partnered with Aspiring Minds and during all these years, the AMCAT assessment and the feedback reports have been very helpful to us for planning customized training for our students. The diagnostic feedback reports and statistics shared with us are very informative.
Says Dr. K.K.Sivagnana Prabhu, Head – Training & Corporate Affairs, R.M.K. Engineering College, Tamil Nadu
It is clear from the above testimony that AMCAT exam provides an effective and technologically advanced skill assessment platform and help balance the latest placement practices for the college.
Conducting amcat exam in the pre-final year or even a year before that can be really helpful for colleges to assess the level of their students and deploy strategies to prepare them better when the time comes.
Does your college follow any unique placement practices!? Share it with us in the comment section