AMCAT exam is an employability test that is used by prominent recruiters to find the right talent for their organisation. In India, every year lakhs of students graduate from bachelor's or master's courses. As the result, the competition in any specialisation is significantly high. Therefore, the job hunt becomes a taxing task. Sometimes, students end up in jobs where their abilities don't shine. On the other hand, sometimes employers doubt if they had hired the right resource in the team. 
Hence, these situations call for practical solutions. AMCAT exam is the one-stop answer to it. This assessment tool has effortlessly become a common point between potential candidates and thriving jobs. Many companies and colleges conduct it on a mandatory basis during the placement drive. With more than 700+ registered recruiters, AMCAT employability service has gained the trust of 2 million test-takers so far since its commencement. 
Due to such an overwhelming response, students get engulfed in doubts related to the eligibility criteria of the examination or the features of this assessment medium. Sometimes, they require placement related assistance as well. Therefore, here's a comprehensive guide to burst all your dilemma revolving around the AMCAT exam.
Scroll down below to know more.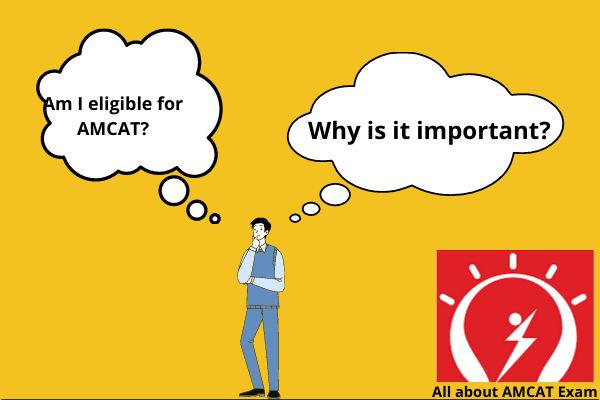 Employability trends in India
One of the primary concerns of young graduates revolves around finding the right job. Lately, the nation has witnessed a significant surge in employability trends. The AICTE India Skill report for five years from 2014 to 2019, stated that employability soared by a significant 13.43 percentage points.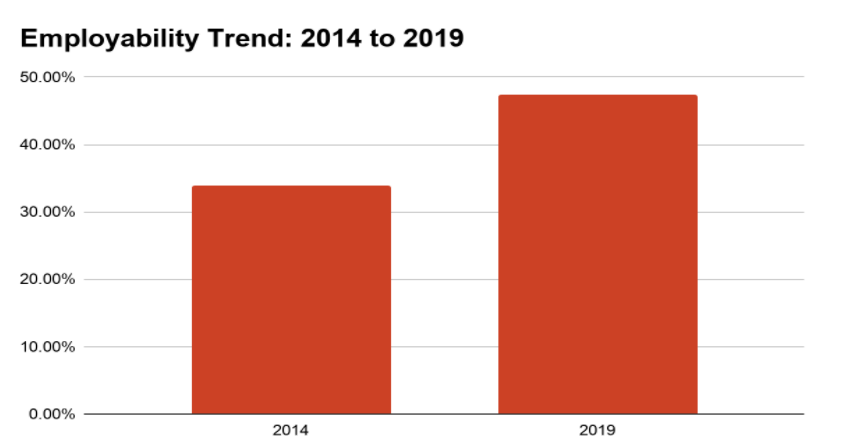 Also, the hiring intent has witnessed a significant shift within these five years. From just 2% in the year 2014, it increased to up to 15% by the year 2019. The facts clearly indicate, how the employers are riveted towards enhancing the hiring process. 
What is the AMCAT exam?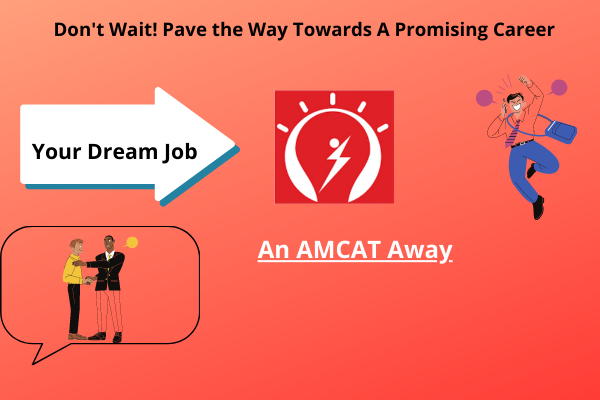 Before delving into the AMCAT exam preconditions, one must know what the examination is all about. This test is an employability estimation tool. It assists students in finding the right kinds of jobs. At the same time, it caters to employers in gauging the right talent. 
Due to a lack of placement assistance after graduation, students face many challenges in finding the right job.  As a consequence of that, they get lost in the middle of nowhere as they graduate.
On the other hand, employers continually look for assessment solutions to hire a valuable workforce for their organisation. 
AMCAT exam provides a mutual solution to these problems. This test assesses the students through various parameters such as:
i. language,
ii. logical reasoning,
iii. quantitative aptitude, etcetera skills.
Since the exam is held in a time-bound environment, students are supposed to manage the problems effectively. 
What is the eligibility criteria to participate in the AMCAT examination?
AMCAT tests students' acumen for various kinds of jobs. Therefore it has no rigid preconditions per se.
It is organised for candidates belonging to different backgrounds and specialisations. Thus, there are no specific/strict eligibility guidelines to participate in this test. The following table provides a brief overview of the basic educational qualification required to participate in the test.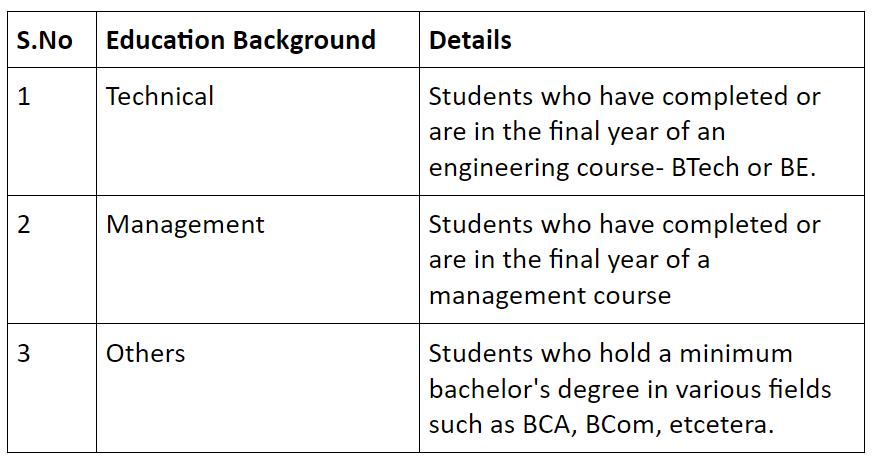 Kindly Note. There is no age limit to participate in the test.
Importance of AMCAT Exam
The Aspiring Minds Computer Adaptive Test is conducted to evaluate students in multiple disciplines to check their competence for various jobs. So here are a few important features of the test. Check below:-
1. The AMCAT scorecard enhances the credibility of students. It is like an assessment of their skills and abilities. Not only that, with AMCAT certifications in English and Technical skills, students get a trusted attestation for their abilities.
2. Up to 700+ companies have made the test compulsory so far. Thus, this exam shares the trust of some of the topmost MNCs and prominent organisation in India.
3. AMCAT result is the mandatory touchstone for some of the prominent companies in the country. As the result, students can apply under various specialisations and domains such as IT services, Banking, Finance, Automobile, etcetera.
4. Around two million students have taken this test since the initiation. This is backed with up to 1.5 lakhs monthly interview based on one's AMCAT score.
5. Students get a clear picture of their strengths and weakness. This test provides them with a comprehensive feedback report. In this way, potential candidates get a clear picture of their strong points and fallouts. They are thus empowered to choose the right career for themselves.
6. This test shares the unparalleled trust of prominent companies like Accenture, Snapdeal, Axis Bank, Tata Motors, etcetera.
AMCAT Assistance Easing Your Way Out
AMCAT Career Services are providing easy solutions to increase the reliability and readiness of the students. Here is a brief insight into it:-
1. Give your best shot in one go with the AMCAT preparation kit. It provides a comprehensive insight into your abilities, strengths and weaknesses. Students can check here.
2. Compliment an excellent result with an attractive resume. Check the AMCAT resume builder to leave no stone unturned.
3. Students experience a sudden adrenaline rush while facing interviews for the first time. For that matter, every "face to face" interaction with recruiters is a fresh experience irrespective of being fresher or not. AMCAT Mock AI is a simulation of the actual interview scenario. This tool reads body language and response intricately. It rates one's performance accordingly.
Now, seize the opportunity and make your way to a bright future. 
All the best!