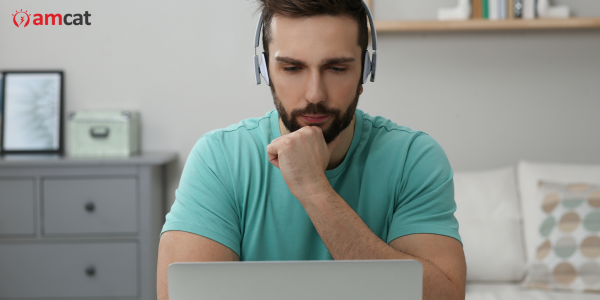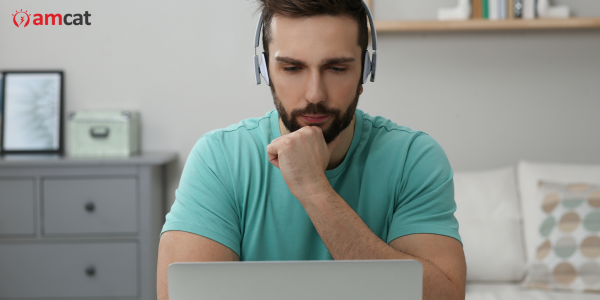 Now that you've already taken a call to take AMCAT to kickstart your career. That's a great call! But, like me, you might be curious about what kind of questions you'll encounter in this well recognized employability assessment. Fear not, fellow jobseeker; I've got you covered.
First Step to Your Dream Job
AMCAT, short for Aspiring Minds Computer Adaptive Test, is your gateway to a world of career opportunities. It's designed to assess your abilities and talents, assisting companies in finding the best match for their open positions. But don't you want to know, what's in it for you being the test taker?
AMCAT is an opportunity for you to shine and demonstrate your skills in an array of fields. It's not just about your core subjects; it's about your overall employability. Here's a sneak peek into the types of questions you can expect:
Aptitude Tests
These are the bread and butter of AMCAT. You'll have to answer questions that assess your verbal, mathematical, and logical thinking skills. Be ready to take on puzzles, language competency tests, and math difficulties.
English Language and Comprehension
Your English skills will be put to the test.  You'll be tested on your reading comprehension, vocabulary, and grammar to make sure you're prepared for efficient workplace communication.
Optional Modules
Based on your career aspirations and the job profiles you're targeting; you can choose from a range of optional modules. Whether it's computer science, mechanical engineering, or electronics, there's a module for you. These questions will dive deeper into your chosen field.
Personality Assessment
AMCAT doesn't just focus on what you know; it assesses who you are. Expect questions that evaluate your personality traits, which can help employers understand how you'll fit into their work culture.
Preparation is the Key
Since you are already familiar with the job profile, it is time to start preparing for the interview. Start with a screening assessment to discover your strengths and shortcomings. After that start studying sample papers and practice questions.  By now you already have access to a variety of resources that can help you develop your skills.
AMCAT is your chance to stand out and excel in the competitive job market. It's not only about passing; you also want to show your potential to future employers. Accept the challenge, prepare well get ready, and begin your career adventure with confidence.
There is a module for everyone, whether you are interested in computer science, mechanical engineering, or electronics. These inquiries will go further into the subject of your choice.
Remember, it's not just about the questions you'll face but the doors that will open once you've aced AMCAT. Good luck on your path to success!