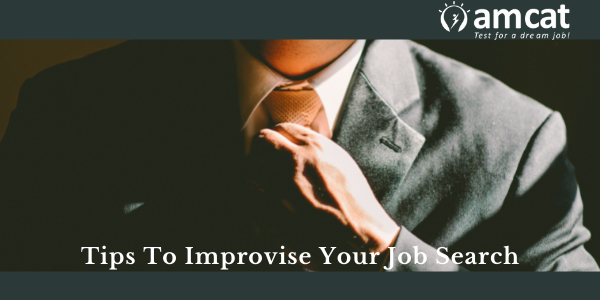 Are you on the lookout for a new job? Do you wish you had a magic wand to wave and make your job hunt go faster?
We don't have one either, but we do have some pointers that may help you locate your dream job more quickly.
The job market is growing more competitive and demanding with each passing day, and the unemployment rate grew last year as a result of the COVID-19 pandemic. Many people have lost their jobs, and fresh graduates are having difficulty obtaining work.
If you've been looking for a job for a long time but haven't been fortunate, there are a few things you can do to speed up your job hunt and can also apply for recent jobs on AMCAT.
Get Creative When It Comes To Job Search
The majority of people begin their job hunt by looking at every available possibility. This method often leads to an endless cycle of applying and interviewing with no obvious path forward to see how you're probably doing it right now! Instead, make a list of your top five dream jobs. Then, explain the top firms for which you would like to work for. Also, add information about yourself and why you wish to work there.
If you are offered an interview, make it obvious why you want it. You only get one chance at an interview, so make sure you're prepared when they ask what makes you thrilled and passionate about this particular career.
Make A List Of Your Target Companies
Make a list of companies on employment sites that are currently hiring. Applying, selection, and onboarding have all become more streamlined for candidates as hiring operations have become streamlined.  As a result, it's always a good idea to seek assistance from such job sites.
Job searchers will be more diverse and adaptive as income sources and economic changes diversify in the coming decades.
Before beginning a career in any industry, you need to have a good understanding of it. The more material you study, the more people you meet, and the more opportunities you discover, the more prepared you will be for the job.
Make Sure You Do Your Research Right
Look for company reviews on regular basis on websites that are linked to job hiring. Reach out to your contacts, acquaintances, and shared connections to learn as much as you can about current job openings, industry trends, and so on.
Don't just go through the motions of the tutorial and fill in the bare minimum. LinkedIn could be the key to connecting with the appropriate individual, having an interview, and getting a new job. LinkedIn has a number of interesting features that make it more interactive than before.
Anyone should be able to identify what your areas of specialty are, how experienced you are, just by looking at your profile.
Update Your Profile Frequently On Different Job Platforms
Only highlight essential technologies that are important to the job description's profile and competencies mentioned. Provide a thorough summary of your history and experience (if any), including projects completed and internships completed.
Updating profile regularly on job websites are an important and necessary element of any job hunt.
Always Remember About Social Media
To identify immediate positions, use hashtags like #hiringnow, #jobs, and #hiring on social media.
Because we live in the age of "search engines," you must understand that "Google" and your "social media profiles" are your new digital resume, and they are the first thing that employers look at.
As a result, approach them as if they were a virtual 'portfolio,' and keep it up to date by adding your most recent work and successes.
Do not think more, make a plan to follow the above tips now and apply for recent jobs on AMCAT.