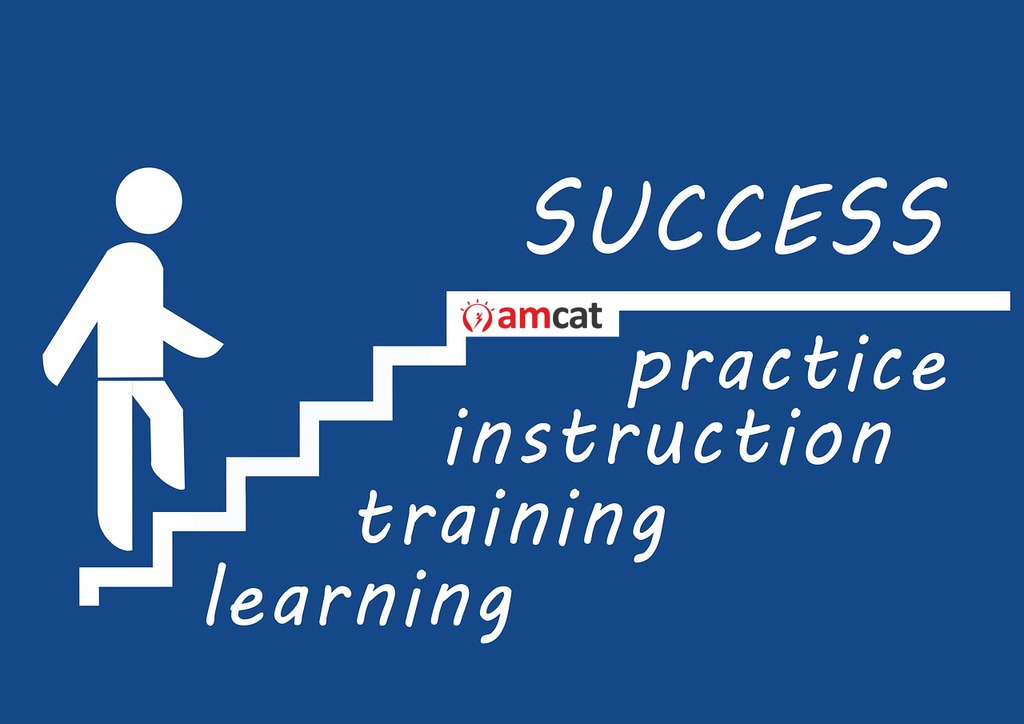 Employability skills are not just about being good at academics or project submissions. With the increasing number of graduates every year, especially from the engineering domain, the competition to get placed during campus placements has grown exponentially. As it is, most of the fortune companies turn to elite universities and colleges for hiring. Thus the situation turns demanding and competitive for other state and private colleges.
In the highly competitive job market, it is very unfortunate to see many students unable to get into their desired jobs; not because there is a scarcity of jobs, but because they don't match the recruiter's criteria. One big step required to improve this situation is to start preparing students early, and not directly in the final year.
This, therefore, calls for taking some extra measures by the college administration and TPOs. Measures to ensure they prepare their students well and work on improving their employability skills.
It takes continuous practice and assessment at every stage to bring out the improvements and achieve the level of perfection we strive for. The same applies to employability skills that would help improve the rate of campus placements and make students achieve success.
It is not unknown that any college thrives to have 100% campus placements and keep up with the employability rate. However, in order to sustain this level of consistency, it is important for the universities to pay heed to employability skills in students.
Following the academic curriculum is not enough anymore. College administration needs to understand the importance of skill assessment for students and pay heed to the same on a larger level. And, as said earlier, this should start early and not at the very final year in order to ensure that the bottlenecks can be dealt with and required improvements can be made.
A very fine and recent example of how multi-year assessments can help colleges work on the employability skills of their students and help them grab their first job, is the GLA University, Mathura.
GLA University, Mathura saw significant improvement in the employability of students by preparing them early. They conducted the 1st assessment of their 2019 batch students in the pre-final year. Basis of the AMCAT report, GLA University's career cell took huge efforts to implement the customized training programs as per the students' needs.
Post successful training, 2nd assessment in the final year (of the same set of students) confirmed the impact and usefulness of starting early. A degree of change was noticed between the pre-final year and final year assessments; as shown below: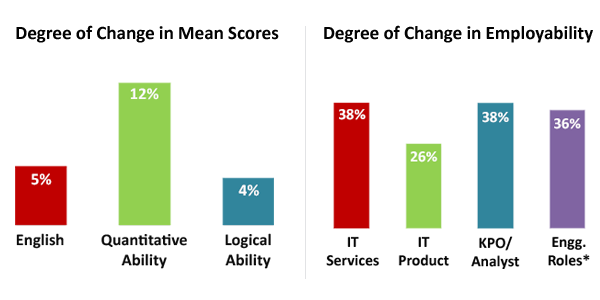 Based on the AMCAT feedback report, GLA University designed relevant training programs for their 2019 batch students. Students also had enough time, with no pressure of placements, to improve their weak areas and get themselves ready for the job market.
This clearly reflects the importance of conducting multi-year assessment and the impact it creates on the performance of students in campus placements and the overall employability skills. With AMCAT, conducting such skill assessment exams for college students is simple and most effective.
Still preparing your students in the final year? It is time to change! Start preparing your 1st, 2nd and 3rd year starting today!
Fulfill the promise you made to your students by preparing them well for the campus placements from the very beginning and help your students master perfection in employability skills.
To know more, talk to our expert!