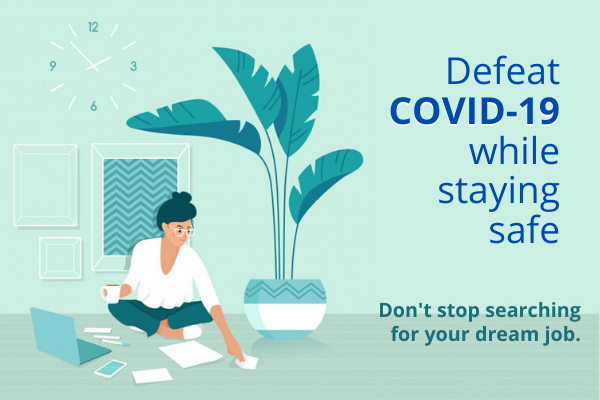 Due to the COVID-19 pandemic, everyone is taking all the precautionary measures to tackle this situation. Companies have shifted both their operations and recruitments online. They are taking all the measure to ensure that you don't have to stop your job search because of the outbreak.
These are some of the steps taken by companies to help you with your job hunt.
Online Recruitment
Both you and the companies are trying to take the best steps in the interest of your health and productivity. Keeping that in mind, companies have shifted to virtual platforms to keep their recruitment going.
Many companies are using AMCAT score to shortlist candidates for the next round. You can also take the AMCAT exam from your home and apply to exclusive job opportunities on the AMCAT job portal. In addition to that, recruiters are using software like Zoom, Google Duo, Hangout and more to stay in contact with the candidates.
Campus Placements
Earlier due to the spread of the virus, companies either halted or cancelled the offer letters of students. However, now companies are taking measures like extending joining date, virtual mode of interviewing and more to ensure that students get the opportunity they worked for.
In terms of summer internships, companies have made alternative measures to start the internships. They are using digital media, while others have deferred the joining dates to late May.
Certifications
Doing online courses and completing certifications are a great way to boost your job search. So, use this time and do relevant courses to give your profile an edge. Many companies are giving their free courses for free for people to complete amid lockdown.
These are stressful times and you might be feeling frustrated and anxious. However, be positive and try to find solutions to your problems. And, most importantly, don't stop your job search because of COVID-19. Work hard and look for future beyond the pandemic.
Stay safe! and All the best for your job search!