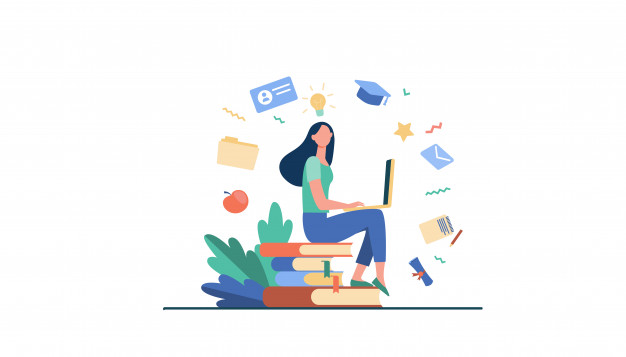 Just a graduate or a postgraduate degree is not enough to make a mark in this competitive corporate world. Your thirst for knowledge is the key to build a growing career. Given the current circumstances, it is important than ever before to give your career and job search a competitive edge. Therefore, use this time of lockdown and complete some relevant certification courses. It will help you provide validation to your knowledge or skill set when starting your job hunt.
In addition to that, having certifications on your job resume can be an added advantage for your job search. Due to COVID-19, many companies are giving their paid certifications for free. For instance, if you book the AMCAT exam, you can choose one of the 3 AMCAT certifications for free. Therefore, continue your education and make the investment of time and resources by completing certification programs.
Here are some of the significant benefits of completing relevant certifications.
Increase Your Knowledge
By continuously gaining new and updated information and techniques related to your focused industry will help you hone your current skill sets and improve the quality of your work. Moreover, it will make you comfortable with the required skills and increase your competencies. All this will make it easier for you to come up with new and innovated ideas which will help you in the long run.
Therefore, you need to do certifications when searching for a job as it shows the recruiter how skilled and job-ready you are. All this will help you with your job search and make you an ideal candidate for many job roles.
Get A Competitive Edge
Having certifications on your job resume can make you stand out from the crowd. It will show the recruiter your commitment towards your profession. In addition to that, it is a great way to stay on top of trends in the market and learn new software or identify opportunities before it becomes popular. Moreover, it is an advantage which is very important in today's market. So, give your job search an edge by doing certifications.
Better Pay
The time and effort put into completing certifications will pay off by a good starting salary. Usually, the recruiters are willing to pay candidates with industry certification a high amount. However, for that make sure, you the certifications are authentic and from a trusted source.
Therefore, it is high time to start looking at certifications as investments which will help you in your job search. Moreover, the business is constantly evolving and having certifications under your belt will help you keep up-to-date with the changes and will provide countless opportunities for you.