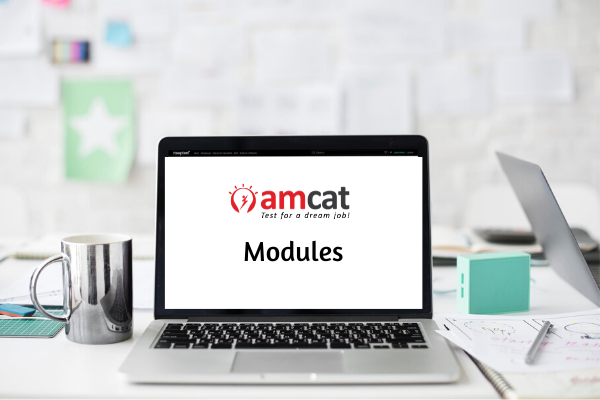 AMCAT or Aspiring Minds Computer Adaptive Test pushes for you to put your skills forth and interact with recruiters on the basis of the same. That means, everything else takes a backseat while you get a chance to pursue a job of your choice based dominantly on how you fare in the AMCAT exam.
However, to make the most of the AMCAT exam, you need to get a good AMCAT score in not just the compulsory modules but also the domain-specific modules. The domain-specific modules, as the name suggests, have questions based on the domain of your choice and thus help you pin-point your skills-set. But how many domain-specific modules can you choose? Is it mandatory to take two domain-specific modules in the AMCAT exam?
Making the right choice with the domain-specific modules
At AMCAT, you are encouraged to choose at least one domain-specific module. However, it is not compulsory and you can decide to just opt for the compulsory modules and skip the domain-specific modules altogether.
However, most companies prefer candidates with a good domain score. It tells them about your skills-set specific to the job and thus allows them to make a much more informed decision. As such, choosing a module that complements the job you are eyeing can really up your chances of getting a good job. You can choose at max two domain-specific modules depending on the kind of job profiles you are interested in applying for.
Tips to prepare for the domain-specific modules
Here are some tried and tested tips that can help you prepare and score really well in the domain-specific modules of the AMCAT exam.
Understand the concepts – Go through the AMCAT syllabus and figure out the concepts required to do well. Don't mug up the concepts and instead try to understand them and their application. An understanding of the basic concepts will go a long way in not just helping you prepare for the AMCAT exam but also excelling in the job interviews.
Don't just read, practice – Reading the text, going through the concepts is great but you also need to practice well to succeed in the AMCAT exam. So, get hooked on to the sample papers and start preparing.
Refine your AMCAT preparation with PrepAMCAT – PrepAMCAT is very similar to the AMCAT exam in its outlook and the kind of questions that are asked. As such, if you are really aiming for a good AMCAT score, then PrepAMCAT is the way to go.
Conclusion
It is not mandatory to take two domain-specific modules in the AMCAT exam. You can choose one domain-specific module or no module at all, opting only for the compulsory modules.