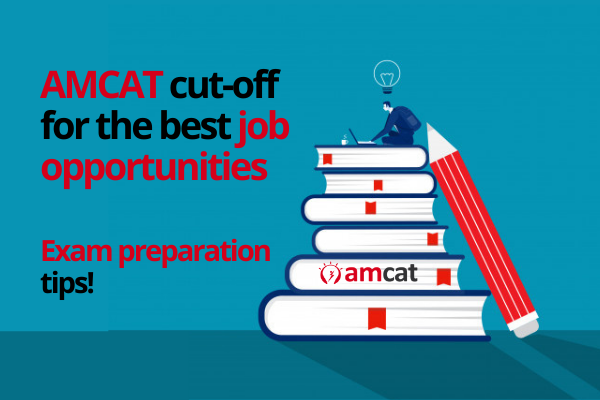 AMCAT exam is an employability exam aim to connect job-seekers with recruiters. And, just like any other exam, you need to score well in the AMCAT exam in order to highlight your job application. You will get exclusive job opportunities based on your AMCAT score.
So, if you want to get showered with the best opportunities, then you need to focus on getting a solid AMCAT score. Although the AMCAT score is subjective to the company and the job profile, a score of 550/900 across both the compulsory and optional modules is considered to be a good score. If you have chosen AUTOMATA FIX as one of your optional modules, then try to score more than 46 out of 100.
Now, to help you get the most out of the AMCAT exam, we have curated a list of commonly asked questions related to AMCAT and AMCAT cut off.
Q1: " I scored well in the AMCAT exam but didn't receive any interview calls"
You might have scored well in the exam overall but didn't do well in some important and job-relevant modules. For instance, if you are applying for the job profile of a Software Engineer, then how much you score in domain-specific modules matter a lot.
So, make sure you get a solid score in all the modules that you have opted for.
Q2: " I got a solid score in both the compulsory and optional modules but go no interview calls"
Almost all the companies have their own parameters on which they will shortlist candidates from the AMCAT applicant pool. And, you may or may not fit criteria set by the organisation.
Moreover, companies also look at the geographical location of the candidates before making interview calls. So, to get the relevant job opportunities, make sure your AMCAT profile is updated.
Q3: I got my AMCAT scores last week. When will I start getting interview calls?
After giving the AMCAT exam, you should wait for sometime before getting interview calls. As per the information, gathered from the AMCAT testimonials, you will start getting interview calls after 2 to 3 weeks of giving the exam.
However, if you don't want to wait for the interview calls, then you can apply for exclusive jobs on the AMCAT job portal.
We hope, we were able to answer some of the common questions on interview calls and AMCAT score. So, don't waste any more time and start your AMCAT preparation.
In case of any doubt, please free to drop your questions in the comment section below.