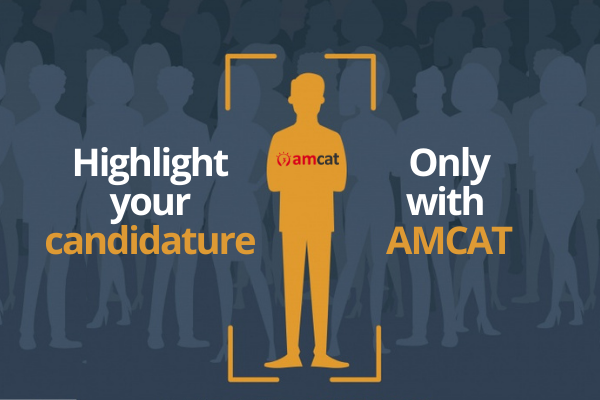 Searching for your dream job during the coronavirus pandemic might make you fill demotivated and frustrated. The job hunt has become a vicious cycle of waking up, customising job resume, attaching a cover letter, preparing for interviews, updating LinkedIn and going to sleep. However, you don't need to feel disheartened because companies like EY, Zoho, ESI Group, KNOREX and Compass are taking the help of the AMCAT exam to select ideal candidates for various job profiles.
Use this time to improve your job search game by opting for the AMCAT exam to open the door of exclusive opportunities. However, just scheduling the AMCAT exam, won't get you closer to your dream job role. For that, you need to have a solid AMCAT score to show the recruiter how skilled you actually are.
So, yes, companies are still hiring during coronavirus through the AMCAT exam but to take the full advantage of AMCAT, you keep to a few things in your mind.
Aim For A High Score In The AMCAT Exam
A good AMCAT score is subjective to the job profile and company that you want to apply in. However, a score of 550/900 across all the modules of the exam is considered to a good AMCAT score. So, make sure you get at least 550/900 to become eligible for the most number of job opportunities.
Moreover, through your AMCAT score, you will be able to show the recruiter that you have both theoretical and practical knowledge to ace the applied job role. A solid AMCAT score will also give your leverage over the other applicants.
So, make sure that you prepare well for the AMCAT exam to end your job hunt with your dream job.
AMCAT Paved The Way During The Pandemic
Being true to our promise of getting you the best job opportunity, we placed a total of 106 candidates during the lockdown. By adhering to all the safety measures, we conducted 122 placement drives, including 87 on-campus drive, 31 off-campus drive and 4 virtual drives.
A total of whopping 57,000 candidates registered for the drives, out of which 6,800 turned up for them. Companies made more than 1500 job offers to 2020 batch candidates.
So, it won't be wrong to say that companies trust AMCAT to help find them the perfect candidate with the right skillset.
Conclusion
Continue driving your job search boat because COMPANIES are still HIRING. Don't put your job search on hold, in fact, book the AMCAT exam and give your job hunt an exclusive edge.
So, you are still contemplating whether to opt for the AMCAT exam or not, then you should check out our success stories and learn for yourself, how other like you successfully bagged the job of their dreams.